RUPERT — Wounded Heroes Hunting Camp gave a Rupert veteran a chance to go on a deer hunting expedition and, at least for a short time, forget the chronic pain that riddles his body.
David Hutchings, 47, was one of two men from the West chosen to travel to the East Coast to hunt whitetail deer from Dec. 7-15.
Wounded Heroes Hunting Camp is a non-profit organization dedicated to helping wounded combat veterans heal. The organization holds all expenses paid events in Delaware, Ohio, Illinois, Maryland, Montana, Pennsylvania, Washington and Canada.
Hutchings, and his partner from the West, Jesse Palacios, from Seattle, Washington, traveled to the organization's hunt camps in Pennsylvania and Illinois.
"They greeted us with open arms and welcomed us into their family," said Hutchings about the land owners in Pennsylvania, Tom and Wendy Belinda. "We were treated like family."
Hutchings bagged a six point buck in Pennsylvania and a doe in Illinois during the trip. The guides helped the veterans field dress and prepare the meat, which Hutchings was able to bring home with him on the plane.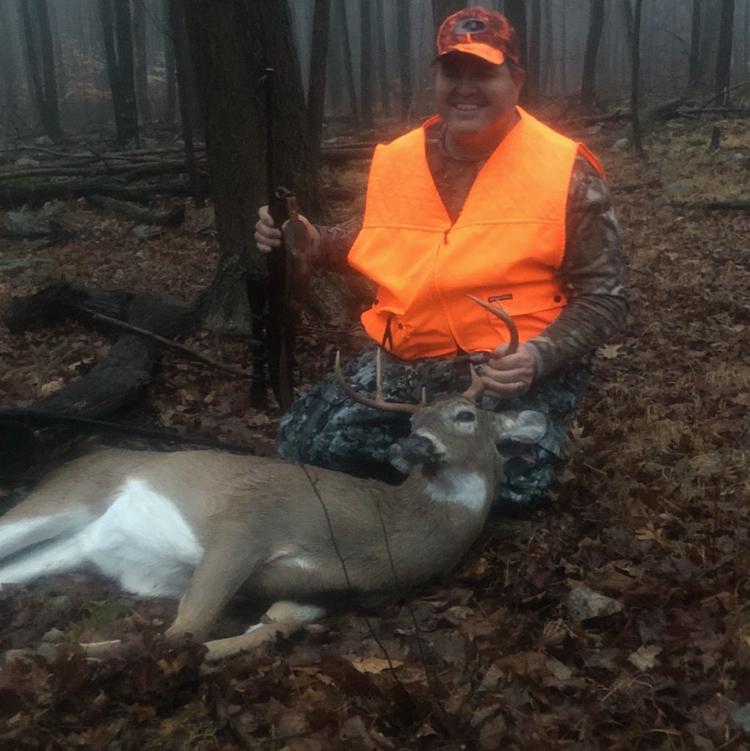 "We don't know if we'll like it," said Becky Hutchings, his wife. "We've never had it before."
Becky Hutchings said her husband had been looking forward to the trip for months.
"This was a once-in-a-lifetime opportunity for him to build those bonds and friendships," she said.
The organization will prepare the head of the buck in a European mount and an American flag will be painted over the skull. It will be shipped to him when it is completed.
Hutchings said the experience is designed to take the stress out of hunting and no pressure was placed on the veterans to actually hunt if they didn't want to on a particular day.
The organization also has some track vehicles that help veterans with mobility issues on the rugged terrain.
"For someone who has disabilities, it can just be impossible for them to hunt," Hutchings said.
You have free articles remaining.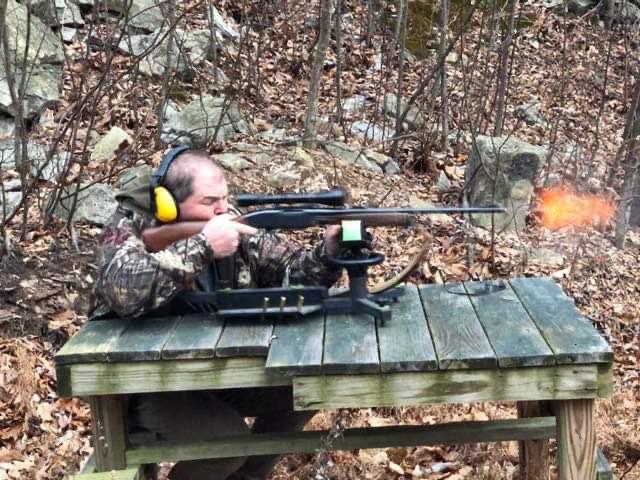 He also learned more about tracking the animals and processing the meat from the trip guides, information which he hopes to someday pass along to the couple's four boys, ages 5 to 13 years old.
"All we had to do was eat the food they prepared and hunt," Hutchings said. "We were completely spoiled."
Hutchings started out in the U.S. Army Reserve and was called into active duty in 1991, when he was deployed to Saudi Arabia.
In a freak accident, a glass window in a high-rise tower where he was stationed shattered, which sent shards of glass slicing through his right leg. The glass caused nerve damage to the leg and because he compensated for the injury, his left leg later developed problems.
After being transferred stateside in 1993, he was deployed to South Korea, where he slipped and fell on his back on a vehicle jack, which punctured his spine.
He was honorably discharged in 1996 due to muscle weakness in his legs that allowed his kneecaps to keep sliding out of place.
He later joined the Nevada National Guard to become an officer, but the contract was terminated after the bones in his spine continued to deteriorate from his accident.
"The pain kept accelerating and everything was collapsing," he said.
He's had an electrical device implanted in his spine to interrupt the pain signals, but he continues to be in constant pain.
He's endured more than 20 surgeries and serious procedures related to his injuries.
Hutchings met people from the Wounded Heroes Hunting Camp through another trip he took with the Idaho Backcountry Veterans.
"There was all this camaraderie," he said about the trip. "And for just a little while, I was not thinking about the pain."