BURLEY — To some, cheerleading might seem exclusive, but next year's Burley High School cheer squad is sending out a strong message of inclusion.
The team's new coach is making sure all students have a chance to participate.
"When this started I was not thinking about what message we wanted to send, but rather about giving Carlee this opportunity," coach Whitney Hansen said. "Then I started to realize that it's bigger than just Carlee. It's a great way to show students what they can do instead of focusing on what they can't."
Hansen hopes new teammate Carlee Contreras, who was born with Down syndrome, will encourage other students to reach for their dreams.
"I think having Carlee on the team will be good for the school and for the team," Hansen said. "Adaptations can always be made."
This was Hansen's first year as head coach of the team. She previously coached Special Olympics and worked as a special education aide, where she became acquainted with Carlee.
Special education students deliver papers to the classrooms. Hansen noticed that when Carlee would come to the gym to deliver papers during cheer practice she seemed to be mesmerized by the team.
"I think a lot of times sports are taken too seriously," Hansen said. "Of course there is a competitive edge to sports, but it's also about teamwork and how to work with other people who are different from you."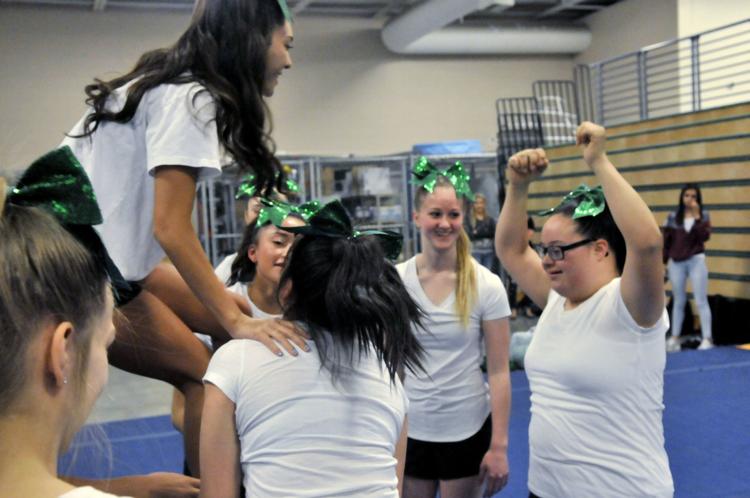 For sports competitions and rallies, Burley High has a 29-member sideline team. A 24 member competitive team will be chosen through tryouts this summer and later compete at state events.
Down syndrome, also known as trisomy 21, is a genetic disorder caused by the presence of all or part of a third copy of chromosome 21. The condition is associated with growth delays, mild to moderate intellectual disability and characteristic facial features.
Her path has not always been easy, said Carlee's mother, Sylvia Contreras. She's endured being left out of activities because of her differences, and at times, children have refused to play with her.
"But, I think attitudes are changing," Contreras said.
People are beginning to realize that people with special needs are often more similar to themselves than they are different, Contreras said.
"We all have the same heart," she said.
Contreras hopes Carlee's participation as a cheerleader will continue to open doors for her.
She dreams of her daughter one day falling in love and living a full life.
When Carlee entered high school, Contreras was filled with worry, she said, but Carlee has adapted to the bigger school and is taking an active role as a Burley High School student.
So when Carlee brought a flier home announcing the cheerleader tryouts in April and told her mother that she wanted to participate, Contreras didn't blink.
"I told her, let's do it," Contreras said.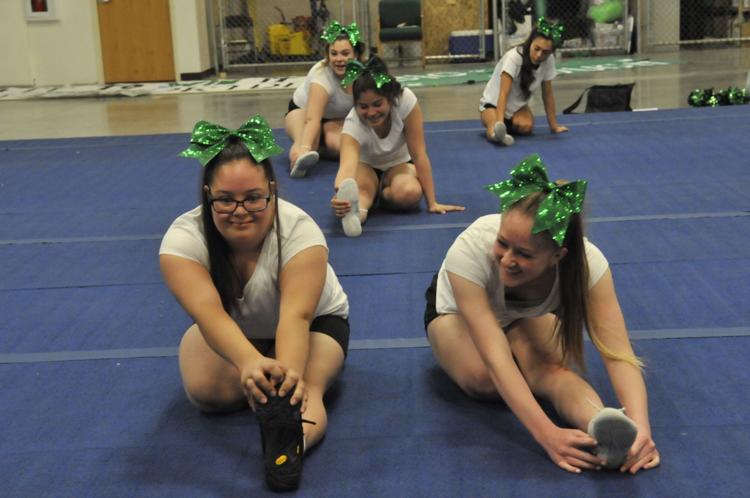 When asked by a reporter how she felt about earning a place on the team, Carlee was overcome by a moment of shyness and couldn't find the words to convey her thoughts.
Although Carlee tends to be shy around people she doesn't know, once she warms up she is "pure love," Contreras said.
"She starts out shy but she's a lot of fun and she's very social," Hansen said. "I think she will add a level of fun and compassion to the team and help keep everyone realistic about what's important in life. It's not about what you can do for yourself, but what you can do for others."
Teammate Kailey Bennett is looking forward to the coming school year and working with Contreras on the team.
"I think it's going to be so much fun," Bennett said, who was also a cheerleader for the school this year.
For Carlee, dancing sports come naturally, Contreras said. She danced with the Burley Junior High School Spanish Club and participates in Special Olympics.
"A lot of times people rise to what you expect of them," Hansen said.