BURLEY — Two men involved in a tree trimming accident on Tuesday both have young families and baby daughters on the way.
GoFundMe accounts have been established for the families of both men.
The accident at 780 N. 1150 East in Cassia County killed Corbin Bowers, 28, and critically injured Emmett Koyle, 26, both of Burley.
The men were employed by Tree Trouble.
Corbin Bowers and his wife Mikala have a son, Sawyer, 1, and a baby on the way.
"Mikala is due in February with a little girl," Mikala Bowers' brother Ryan Lindsay said.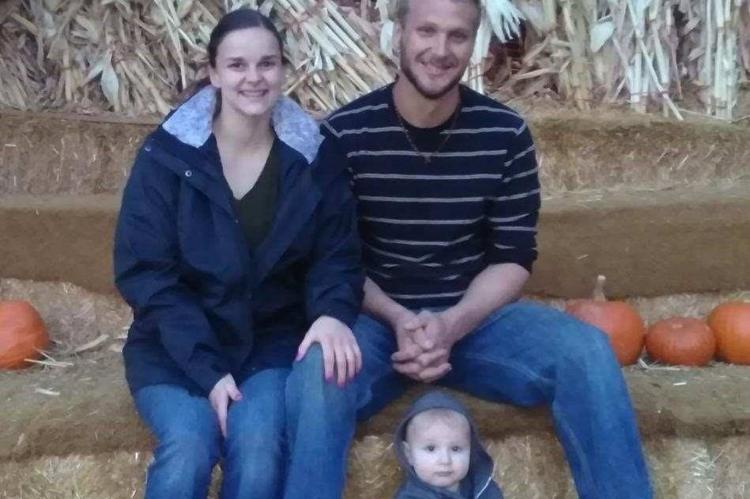 Lindsay said Corbin Bowers exceeded any expectations that he had for his sister's husband.
Bowers had purchased a house in Burley and switched jobs "to better support his family," Lindsay said.
He was a "loving father" who never raised his voice or spoke ill of anyone, Lindsay said.
"He was one of the best guys I've ever known."
Koyle and Bowers were in a bucket truck 60 feet from the ground and had tied a limb to the bucket. When the branch was cut, it pulled the bucket and the men to the ground. Bowers was killed on impact.
Koyle was taken to Portneuf Medical Center and then transferred to the University of Utah Hospital.
Blood flow had to be rerouted in his crushed body and he had numerous fractured bones, including in his pelvis and a badly injured leg.
"Emmett is extremely hard working and devoted to his family," his sister Camille Koyle said in a Facebook message. "He's been so excited anticipating their little twin girls, which are due in April."
Koyle and his wife, Lindsey also have a year-old son.
Camille Koyle said the doctors were letting Emmett rest on Wednesday before more surgeries and they are not sure if his leg will have to be amputated.
"These men were doing their job and a doing a phenomenal job of accomplishing the task in front of them when a maneuver that had been accomplished several times that day went wrong and ended in a terrible way," the owners of Tree Trouble posted on a company website.
Tree Trouble is owned by Scott Yates.
Koyle and Bowers had recently started work for the company.