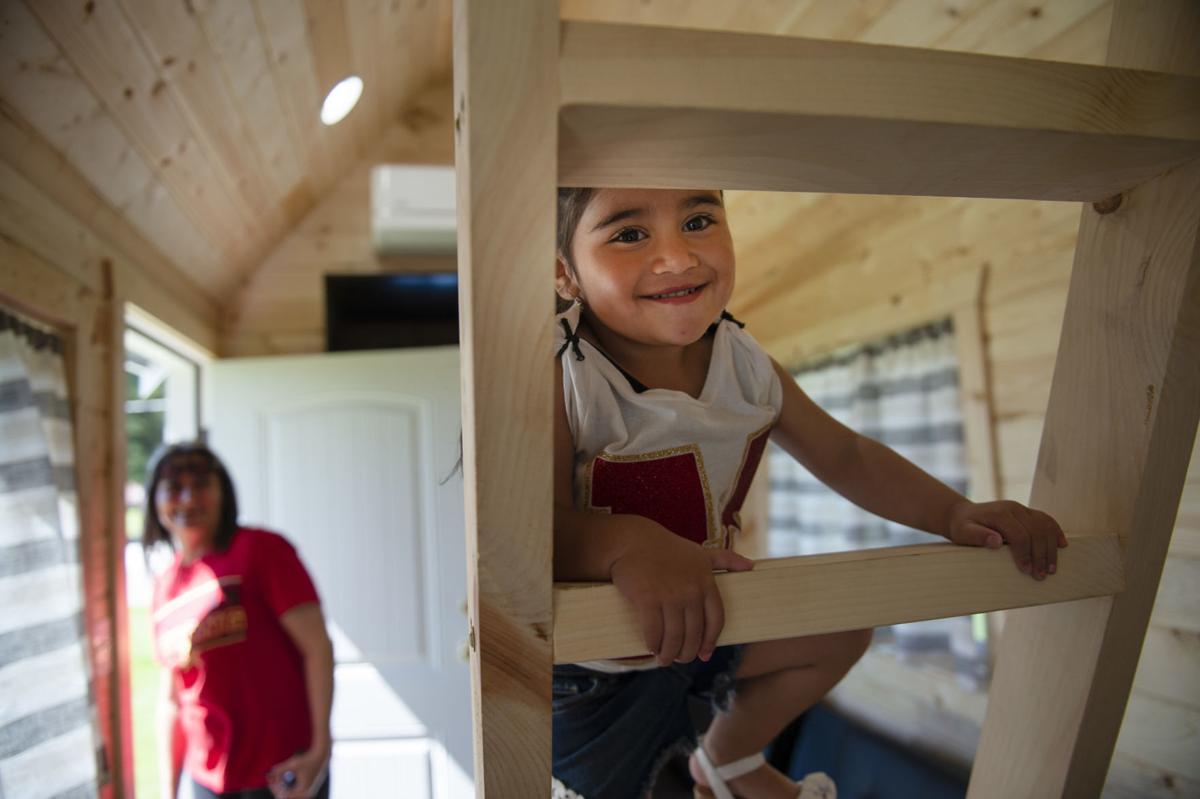 RUPERT — It's a good thing Knekia Rathe-Rivera is used to living a simple lifestyle.
"I may live in Burley, but I'm straight-up Spartan," Burgers Etc. manager said.
Rathe-Rivera's the new owner of a brand new house thanks to raffle ticket 1152 – the winner of a tiny house built by Minico High School students.
Rathe-Rivera purchased two $10 tickets for the May 18 raffle.
She put her name on one the tickets and her husband, Rick Rivera, on the second one — and promptly forgot about raffle.
When the phone at Burgers Etc. rang that morning she never expected to hear Minico cabinetry and residential construction teacher Brent Van Every on the other end of the line.
Van Every tried to call Knekia on her cellphone after the winning ticket was pulled from a tumbler borrowed from Paul Elementary School to make sure the raffle was performed fairly.
When she didn't immediately respond to his call and text, another teacher at the school told him she knew Rathe-Rivera worked at the restaurant, so he called her there.
"I about had a heart attack," Rathe-Rivera said.
"I wish everyone would get to have the experience of calling someone for something like that. It was literally a big deal for me to get to call her," Van Every said. "I could hear the excitement in her voice and there were about 2,500 people who bought tickets who were hoping to win."
When she called her husband afterward, he was just as surprised to hear the news.
"I had forgotten all about it and I was really shocked," said Rivera, whose name was on the winning ticket. "I didn't know what to think."
Van Every, a first-year teacher at the school, started the project last fall to make the class more exciting and interesting and to build a self-funded perpetual project.
The community's enthusiasm for the tiny house, measuring 18 feet by 7 feet, far exceeded his expectations. The original goal was to sell 1,700 tickets at $10 each, enough to pay for materials for the next tiny house.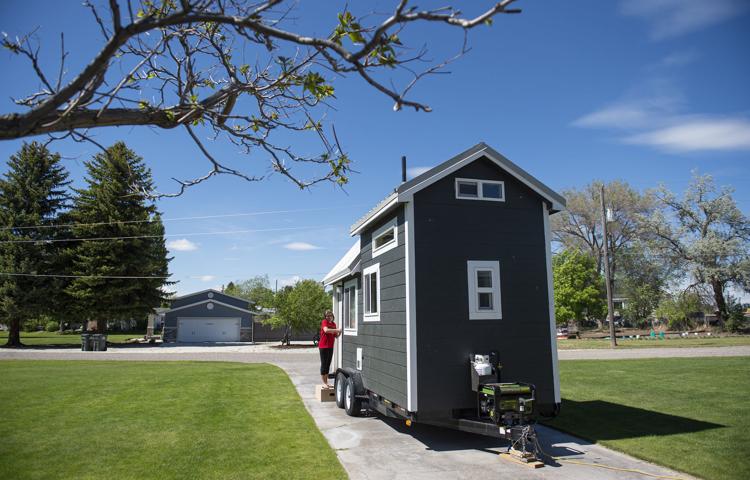 Van Every said the community embraced the project and eagerly donated.
The construction class began working on the exterior of the house, mounted on a trailer, last fall. This spring they began on the interior, which includes a sleeping loft, bathroom, kitchen and living room.
The class was "able to finish the lion's share" of the project before schools were closed during the COVID-19 pandemic.
Van Every completed the rest, except for the inside paint.
Rivera, who is a painter by trade, said he plans to put a clear coat on the interior to seal it.
"When the students couldn't come back to finish it, it was painful for them," Van Every said. "They were heartbroken."
They felt pride in what they accomplished and wanted to finish the job, he said.
"They were the ones who built it," he said. "They hammered every nail and drove every screw."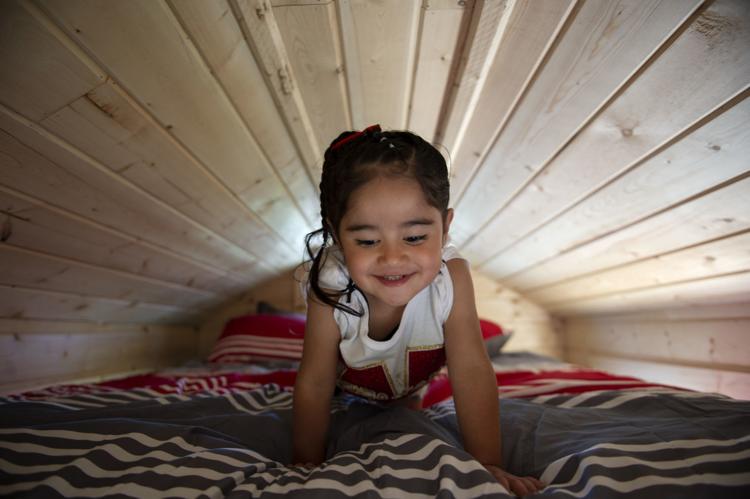 Rathe-Rivera said the tiny house has a laminate floor, a futon couch that folds out to a bed, a large flat-screen television, air conditioning and heating, along with a generator.
It was also fitted with a stove, fridge, microwave and even a marble shower.
"It also has curtains, new mattress and bedding along with pots and pans," she said. "It was loaded. There was even toilet paper in the bathroom."
But, she said an unexpected surprise is the lottery taxes they will have to pay on the value, and she's not sure how much it will be.
Van Every said the value of the tiny house is calculated from the costs of materials, which came to about $18,000, but the house's true value is $40,000 to $50,000.
He has already placed an order for another trailer and plans to extend the length of the project for the second tiny house to two years.
"I don't want to burn the community out on it," he said.
Rivera said the couple has not decided what they will do with the house yet.
"I think we'll just enjoy it this summer and then decide what we're going to do with it," she said.
Van Every said it hit him how excited people in the community were about the tiny house, when he followed the Rivera family as they towed the tiny treasure to a family member's home in Heyburn.
"People were slowing down their cars and rolling down their windows to take pictures," he said. "I really knew then that it was special and not everyone had seen something like it before."
Be the first to know
Get local news delivered to your inbox!