RUPERT — The roar of souped-up small engines filled the air Monday as the annual lawn mower races marked the beginning of the Minidoka County Fair.
This year, a special race during the event called the First Responder Challenge was included to benefit West End Fire & Rescue Chief Randy Sutton, who is facing health challenges, said Chad Call, East End Fire Department battalion chief.
The fire department has sponsored the lawn mower races for about 20 years. Each year the department invites other fire departments to participate in a special charity race during the event, with the money going to worthy causes in Mini-Cassia, such as senior centers, Christmas presents for needy families or the domestic violence shelter.
This year, instead of firemen pitted against each other, they opened the race to include all emergency services workers, because so many people have worked with Sutton over the years.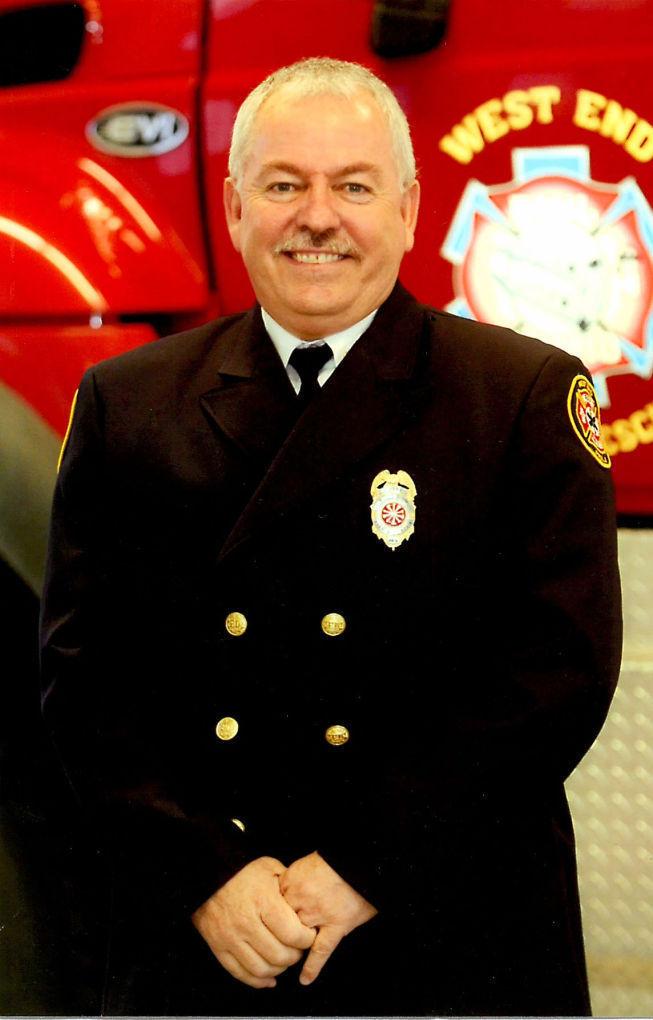 Sutton is also involved with the Southern Idaho Fire Academy at the West End station, which draws emergency workers for training from around the region and surrounding states, Call said.
"This kind of hits close to our hearts," said Call, who has closely worked with Sutton for many years. "Randy is always courteous and knowledgeable and he is always willing to help anyone. He's an all-around great guy."
During the races, different classes of lawn mower riders go up against each other in "what could be called organized chaos," he said.
"We have four or five of them lined up and they run four laps around the course," he said. "On the straight-away, (the riding lawn mowers) sometimes can reach 25 to 30 mph."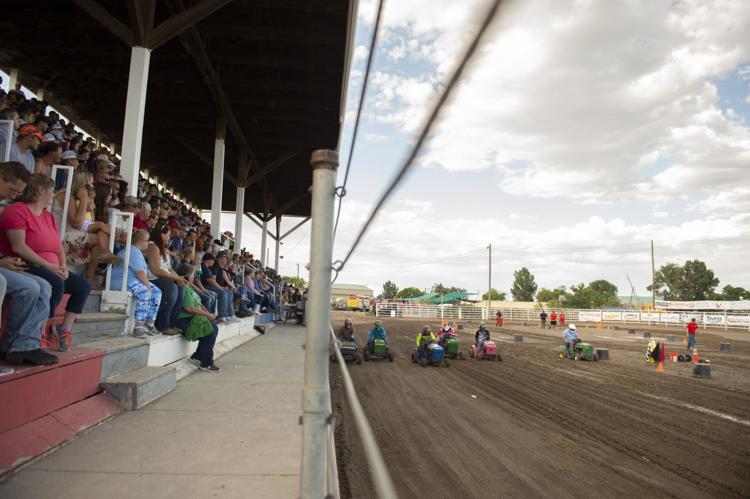 The track is set up with cones in a curved pattern to slow them down a little, he said. There are also drag races that just use the straight portion of the track.
"We try to keep it safe but once in a while we'll have a rollover or they will connect with each other," Call said. "Fortunately, most of the injuries are minor and usually they just injure their pride."
The mowers, some which are lent to the event by a small-engine repair shop, are stock. Others have engine modifications, wheelie bars and flashy paint jobs, he said.
"I like to think the crowd gets as much out of it as we do," Call said.
For the first-responders' race, the competitors had to gear up in turnouts, complete their portion of the relay, park the mower safely — an important component — and get out of their turnout gear before the next team member took over.
Rupert Police Detective Lt. Jeff McEwen said when the department's police officers association decided to sponsor a team in the race, they called for volunteers. Officers Daniel Vanleeuwen, Cody Pickup, Travis Freeman and Jeremy Normand eagerly stepped up for a turn at the gas pedal.
McEwen said the race was "good-hearted fun" and included "a little smack-talk between firemen and police officers" over who would win. The Rupert Police Officers' Association made a $500 donation to the cause.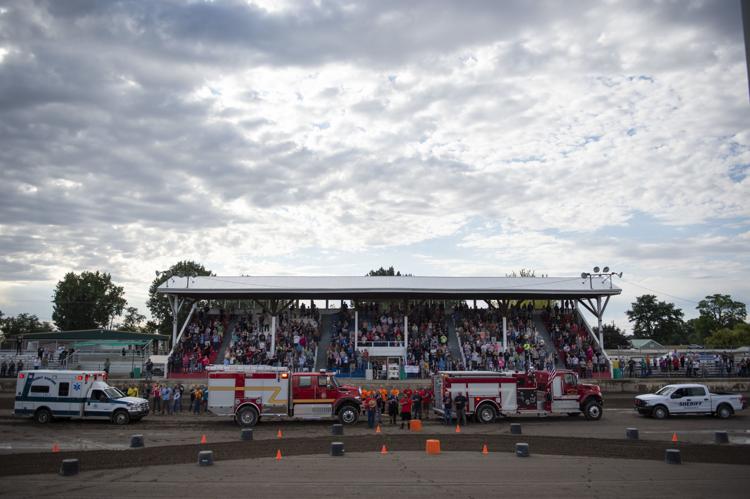 "We were excited about the response we got," Call said. "We didn't work super hard to promote the challenge and I think the response speaks volumes about Randy."
Sutton joined West End as a volunteer in 1983, and he served in that capacity for 17 years before he was named assistant fire chief, according to a 2015 Times-News article.
The Times-News reached out to Sutton for this article, but he did not respond. The nature of his health challenges was not publically released.
"The last time I spoke with him he said he had to shut his radio off so he wouldn't want to respond to calls," Call said. "He really loves being able to help the community."
Sutton was named district chief in 2006.
"Everybody wanted to come and help and do this for Randy," McEwen said. "He is an awesome guy. He is very involved in the community and has been a driving force at West End."