RUPERT — Schoolkids drew with colored pencils and carefully stacked red Solo plastic cups onto each other Friday at the new Boys and Girls Clubs of Magic Valley in Rupert.
The new club, with two locations, 323 First St. and Rupert Elementary School, officially opened recently with a grand opening celebration — and still has room for more students.
The Rupert club launched in June with a summer program and started the afterschool program in September.
"We could handle probably double the amount of children that we have now," said Chris Joyce, Rupert unit director for the clubs.
The organization worked with the Minidoka County School District and the city of Rupert to bring the program to the area.
Joyce said there are a lot of children in Minidoka County that have working parents and need an afterschool program.
"There are a lot of latch-key children and we take those kids and give them help with their homework, provide role models and someone to look up to, and hopefully when they grow up they will pay it forward," Joyce said.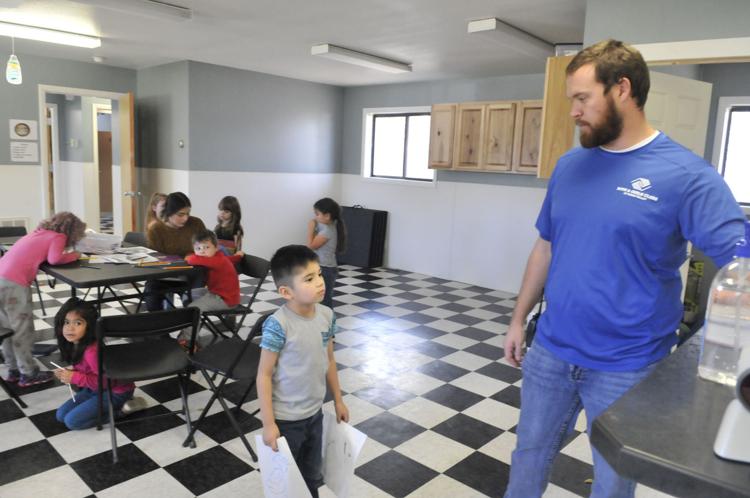 Pam Frampton, coordinator for the 21st Century Grant, said the grant will pay the cost of the program for five years.
The only cost for students is a $20 annual membership fee.
For Frampton, attending a Boys and Girls Club as she grew up left a lasting impression.
"For me, it was a safe place to go, with someone there who cared about me," she said. "I built relationships and bonds with some of the people from the club that I still have. It helped shape who I became."
Children from kindergarten through fifth grade are eligible for the program, which officials hope will eventually expand to include teens.
Students from Heyburn and Paul are bused after school to the First Street center and students from Acequia and Rupert attend the program at the Rupert school.
The program is serving about 25 students on average at the First Street location and about 45 a day at the school.
The program does not have any kindergarten students from Acequia this year because the school is piloting a full-day kindergarten.
The students are able to get help with homework from certified teachers and paraeducators, have snacks and monitored free time to be active. Kindergarteners also get lunch.
The program runs from after school to 6 p.m. on weekdays.
For more information on the program call 208-647-4757.