BURLEY — Federal agencies across the Magic Valley continue to see impacts as the partial government shutdown continues.
Magic Valley Regional Airport Manager Bill Carberry said the shutdown has affected Transportation Security Administration agents who perform security at the airport, as well as those across the country.
There are 800,000 federal workers affected by the impasse between President Donald Trump and Democrats in Congress over Trump's demand for funding to build a wall along the Mexican border. The partial federal government shutdown began on Dec. 22, 2018.
"But we haven't really had any issues," Carberry said. "The TSA agents are still coming to work and screening people."
There are about 22 TSA agents at the airport, and most of them are part-time employees, he said.
The shutdown has also affected Federal Aviation Administration employees, which include air traffic controllers, but those workers have also remained on the job at the airport, he said.
The federal employees — who are required to remain on the job — are not currently receiving paychecks. The phones went unanswered at the Craters of the Moon National Monument and Reserve and a voicemail told callers that due to a "lapse in appropriations" the park would be shut down for an indeterminate length of time and emails and phone messages would not be answered.
In Cassia County at the City of Rocks National Reserve, Superintendent Wallace Keck said the park remains open — temporarily funded by the state.
The City of Rocks is in the heart of the national reserve, he said, and it is cooperatively managed by the National Parks Service and Idaho Department of Parks and Recreation.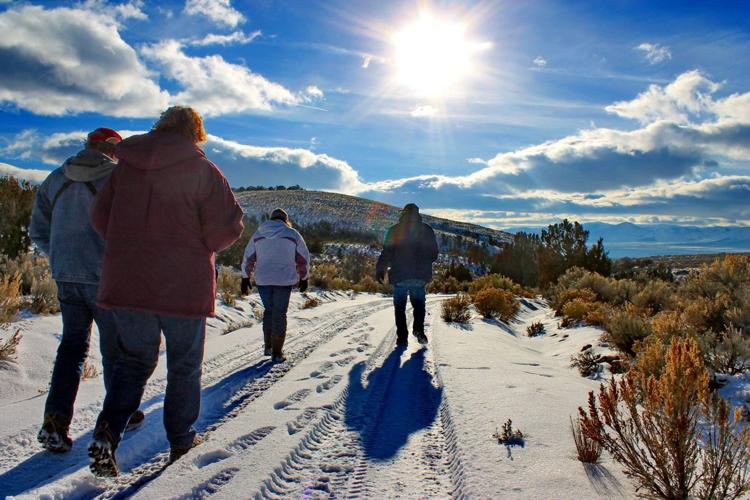 For the time being, he said, the park remains completely open, but if the shutdown continues that could change. There are no federal employees stationed at the reserve and state employees are not affected by the lapse in appropriations, he said.
But at this time, he said, the parks can't incur any charges against any federal accounts.
The visitor's center is open from 8 a.m. to 4:30 p.m. Tues – Sat. and the roads are plowed.
There were about 250 continuing claims for unemployment insurance benefits by government workers in December statewide, Jan Roeser, regional economist for the Idaho Department of Labor said.
"It might be up about 10, but that's about it," Roeser said.
Some government employees may not have filed for unemployment over the holidays, choosing to take a vacation instead.
"They might be concerned at this point," Roeser said.
If a government worker files for unemployment, the worker is required to look for a job and make two contacts per week. They also can't be sick or out of town.
In 2013 when there was a full federal government shutdown, there were 1,600 unemployment claims statewide.
Roeser expects more furloughed employees to submit applications in January.
"We have a lot of empathy for those workers because they're in a tight spot," Roeser said.
Federal employees who receive benefits do not know if they will have to pay it back, which could cause a hardship, she said.
In the eight counties of South-Central Idaho, there are 920 civilian or non-military government jobs across 73 locations. The average wage, including benefits, is $82,646.
About 64 percent of those workers are men, and the highest age groups are those 45 to 54 years old and 55 to 64 years old.