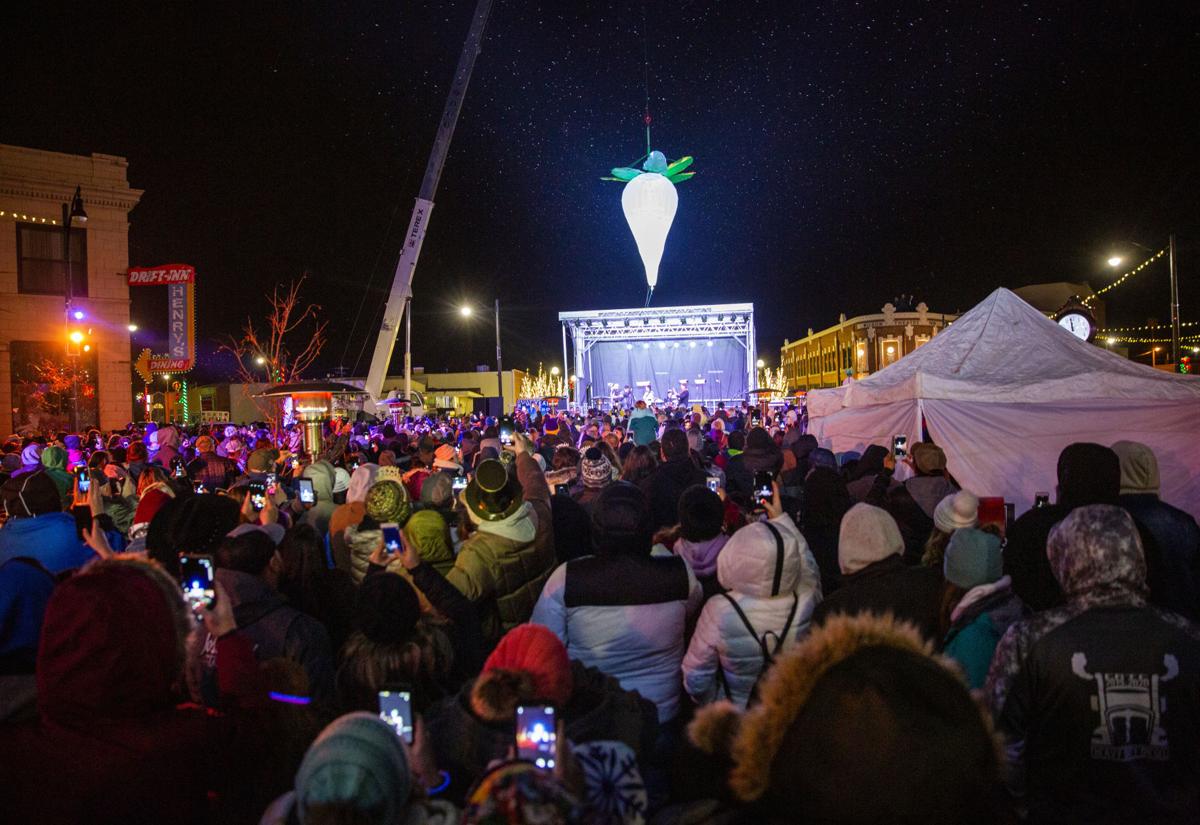 Editor's note: This story has been updated with new information from the city administrator.
RUPERT — City officials approved plans for the second annual giant sugar beet drop at the Rupert Square during a New Year's Eve party, despite pleas of health and state officials to refrain from gatherings during the COVID-19 pandemic.
Rupert Councilperson Tammy Jones said during a Tuesday meeting that the council previously approved the event.
Rupert Administrator Kelly Anthon said the City Council approved the event at a prior December meeting contingent on the event organizer conforming to law-enforcement requirements. The council also asked McEuen to appear before the council on Dec. 22 to give them an update of his plan.
"Additionally, I have worked with Mr. McEuen to make sure that he is taking steps to comply with requirements for health and safety in light of the ongoing COVID-19 outbreak," Anthon said in an email.
South Central Public Health District spokesperson Brianna Bodily said even though recent virus case numbers have dipped across the district, "It's not time for a celebration yet."
The numbers of people with the virus during the first three weeks of December are still three times greater than they were during the four weeks of September, she said.
"We are still seeing high cases," she said.
Minidoka County, where Rupert is the largest city, has recorded 1,723 confirmed COVID-19 cases and 256 probable cases — the third highest case rate in the state, according to the Idaho Division of Public Health. Twenty-two people have died in Minidoka, giving it a death rate of 104.6 per 100,000 population, the 10th highest death rate of the state's 44 counties.
The inaugural beet drop a year ago had hundreds of people gather in the Rupert Square to watch a 1,5000 pound steel sugar beet lowered to welcome the new year.
Idaho has been in a modified stage two level of Gov. Brad Little's reopening plan since Nov. 14. His order prohibits gatherings of more than 10 people with some exclusions, none of which appear to apply to a New Year's event.
Event organizer Ryan McEuen said Wednesday that the space for the event will be expanded this year to include all of Fremont Avenue to allow people to spread out from each other. There will also not be tents set up for the beer garden, although there will be space heaters available to help warm people up.
There will be live music, including headliner Jonathan McEuen.
Ryan McEuen said many people have expressed gratitude that places have remained open during the pandemic and he said for him it comes down to the mental health of people in the community.
"Our world is not completely broken," he said. "We can still gather."
McEuen said he believes that people are "resilient" and can make personal decisions about where to go and if they want to wear a mask.
He said no one will be shamed for wearing or not wearing a mask at the event and there will be room for people to gather in their own groups apart from each other.
McEuen said he never wavered in his decision to hold the event.
"The show must go on," he said.
Bodily said people are struggling to figure out how to celebrate the holidays and they need to think about how their actions could impact their health.
"They also need to think about how it will affect the health of those around them," Bodily said.
Wearing a mask and being cognizant of touching shared surfaces are both important, she said.
"Mental health is very important to the health department and we know people are struggling right now, we see it here, out in the community and in our personal lives," Bodily said.
Bodily said the things that people do to promote good mental health are encouraged but it's crucial that those things are done in a safe way.
"We need to be doing things that will not affect people's health down the line," she said.
PHOTOS: Dropping the beet on 2020
Let the beet drop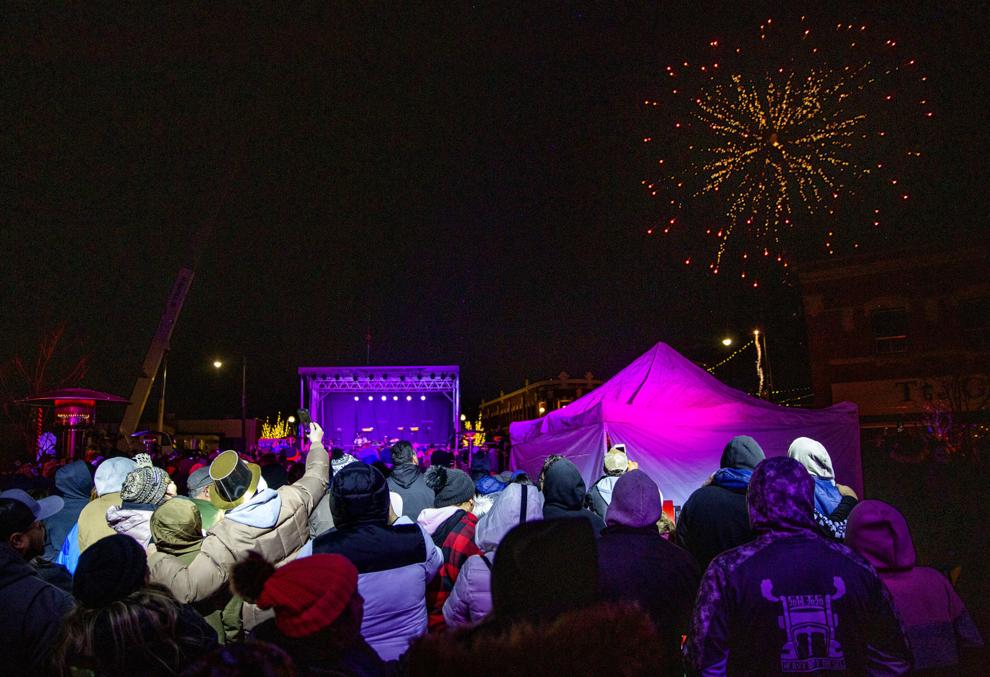 Let the beet drop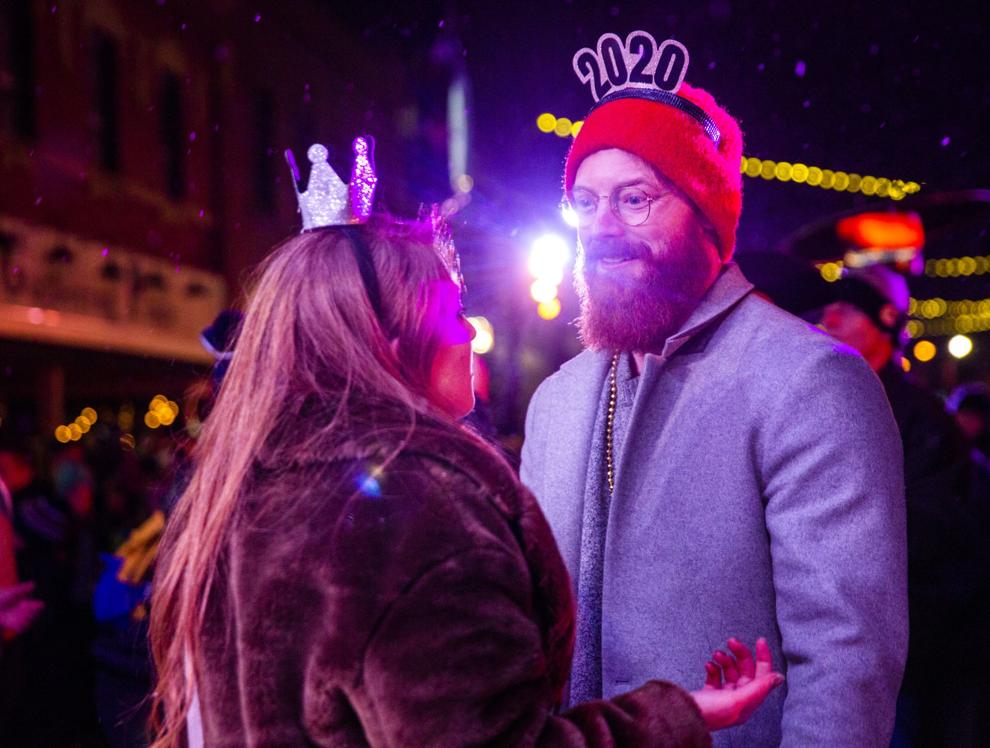 Let the beet drop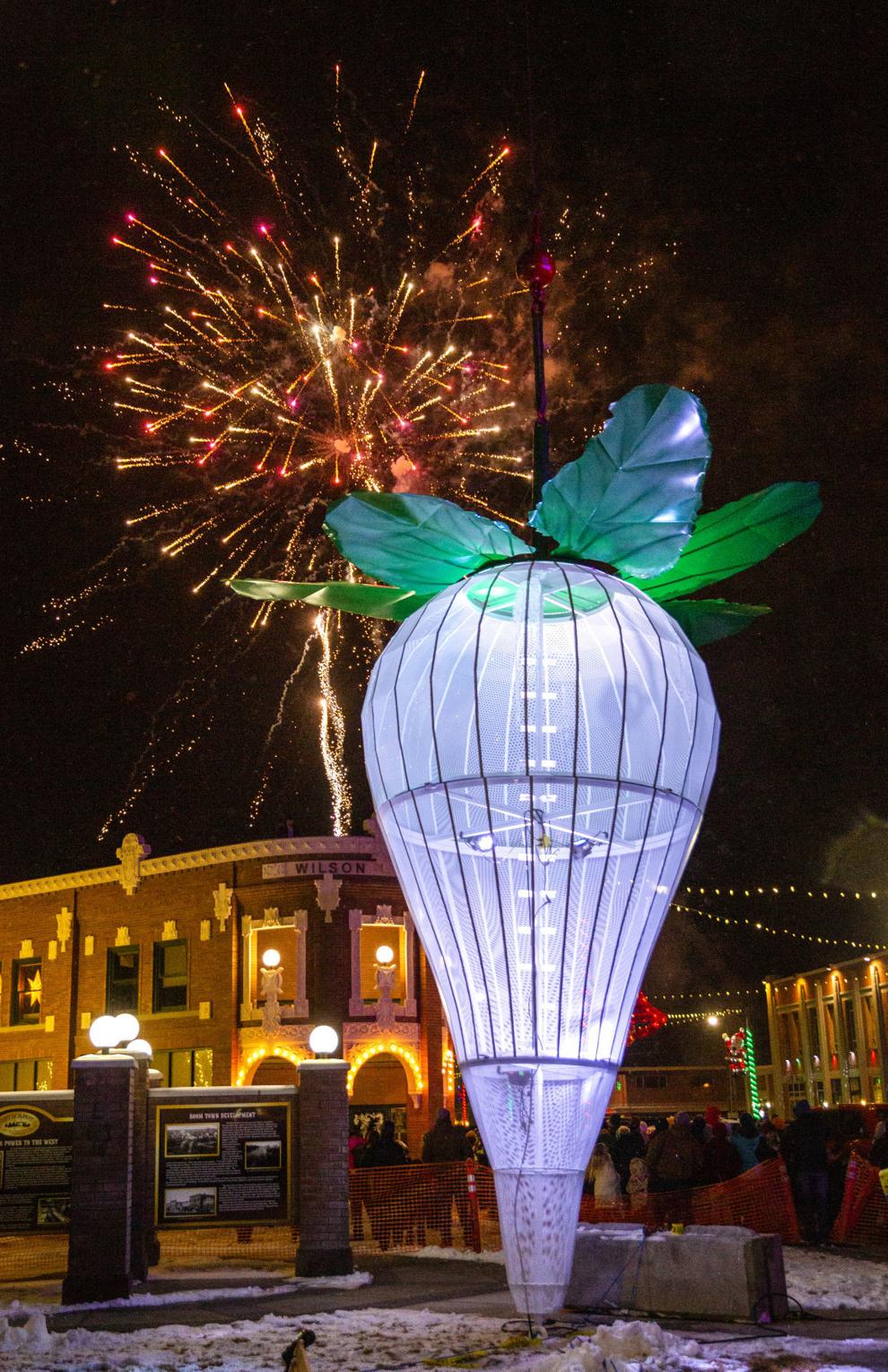 Let the beet drop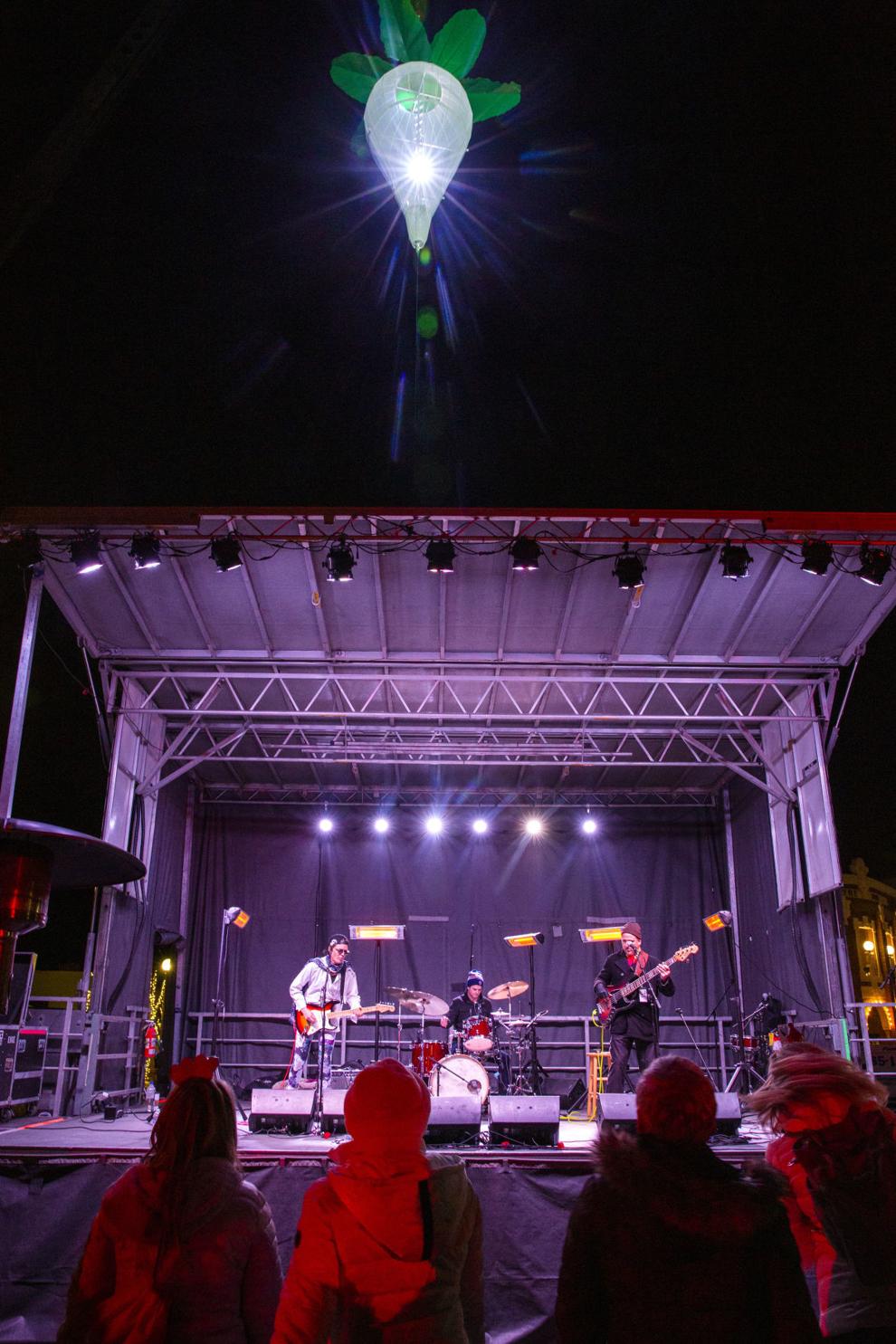 Let the beet drop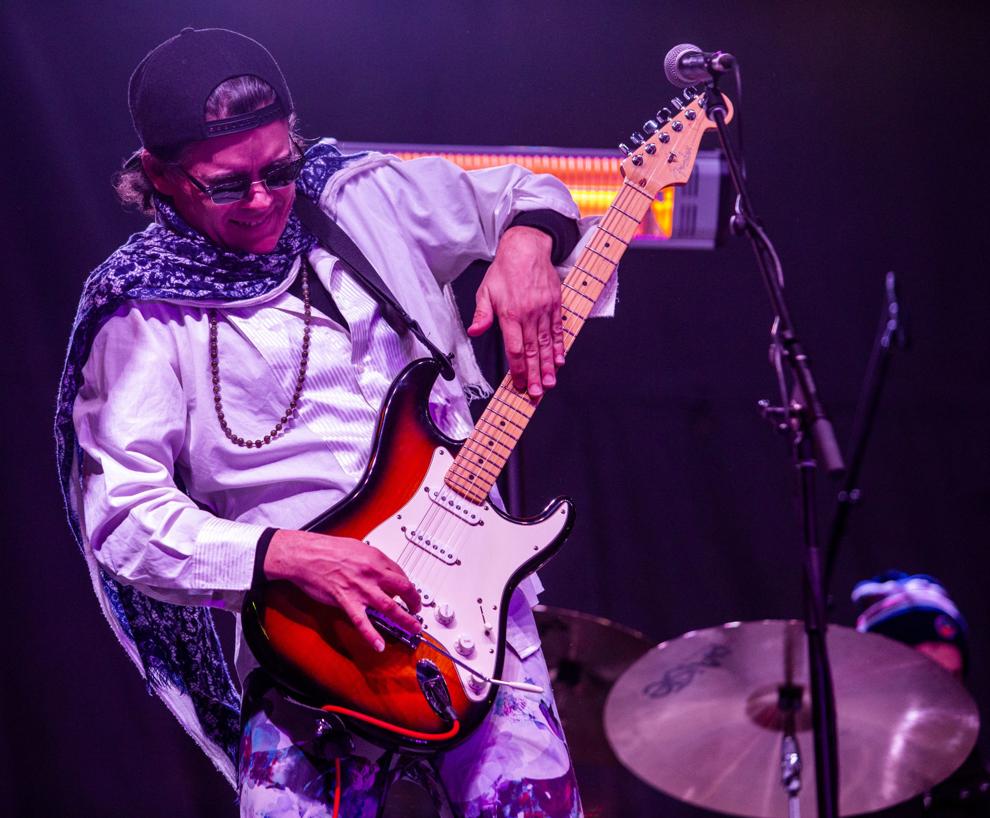 Let the beet drop
Let the beet drop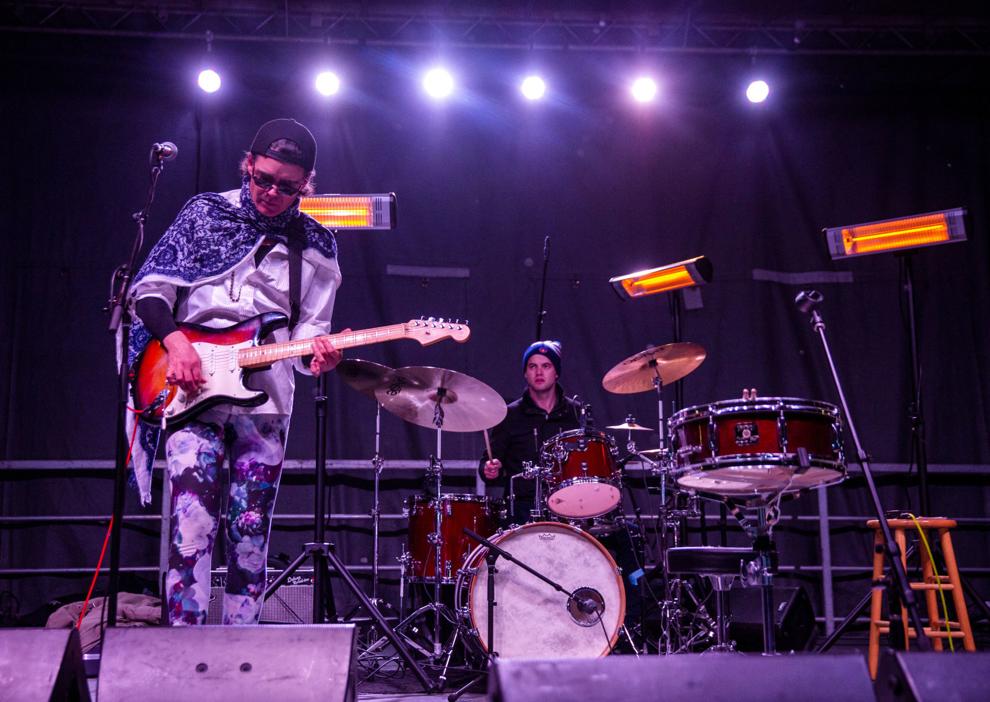 Let the beet drop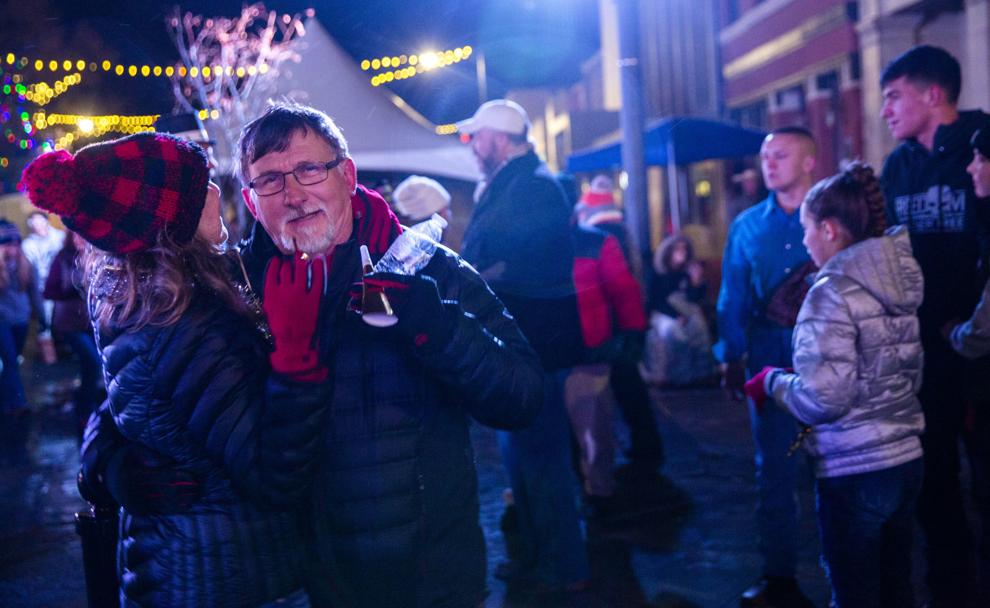 Let the beet drop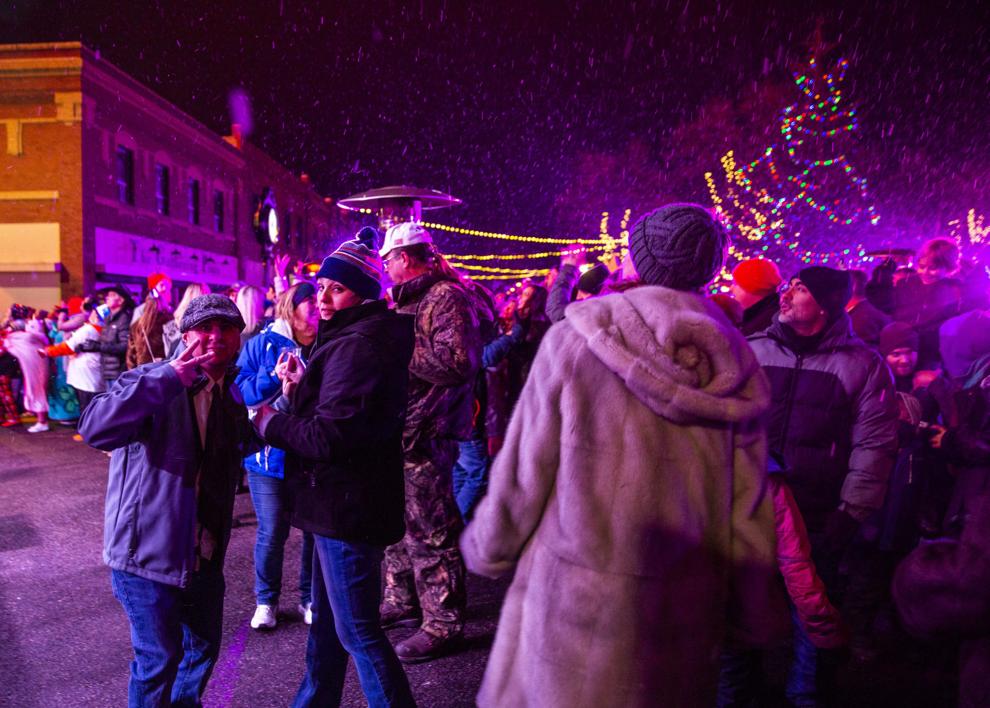 Let the beet drop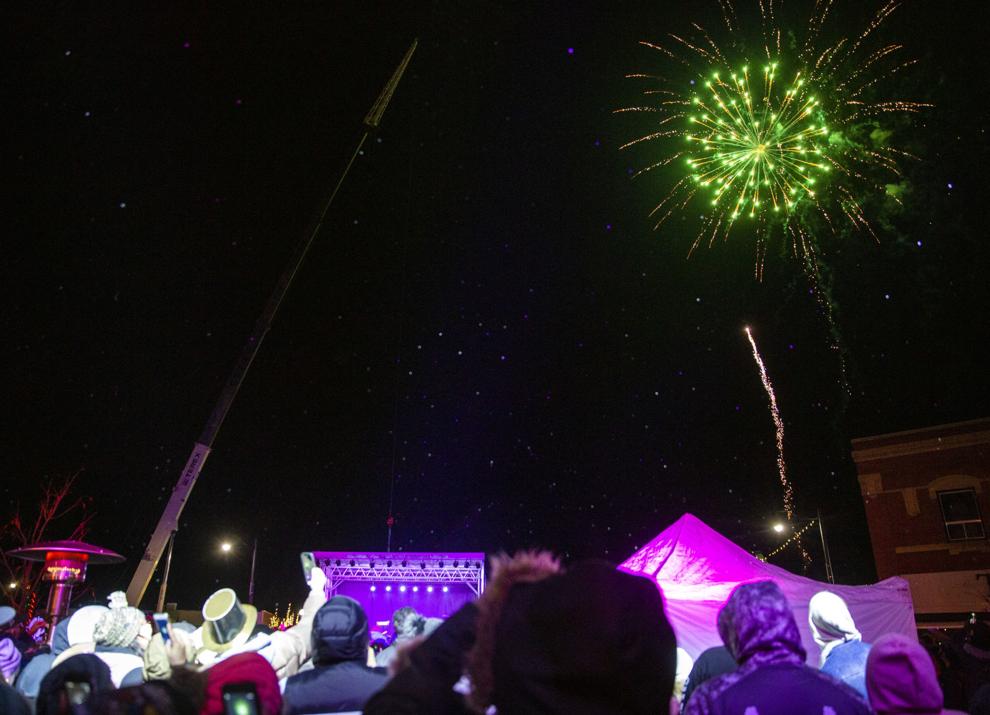 Let the beet drop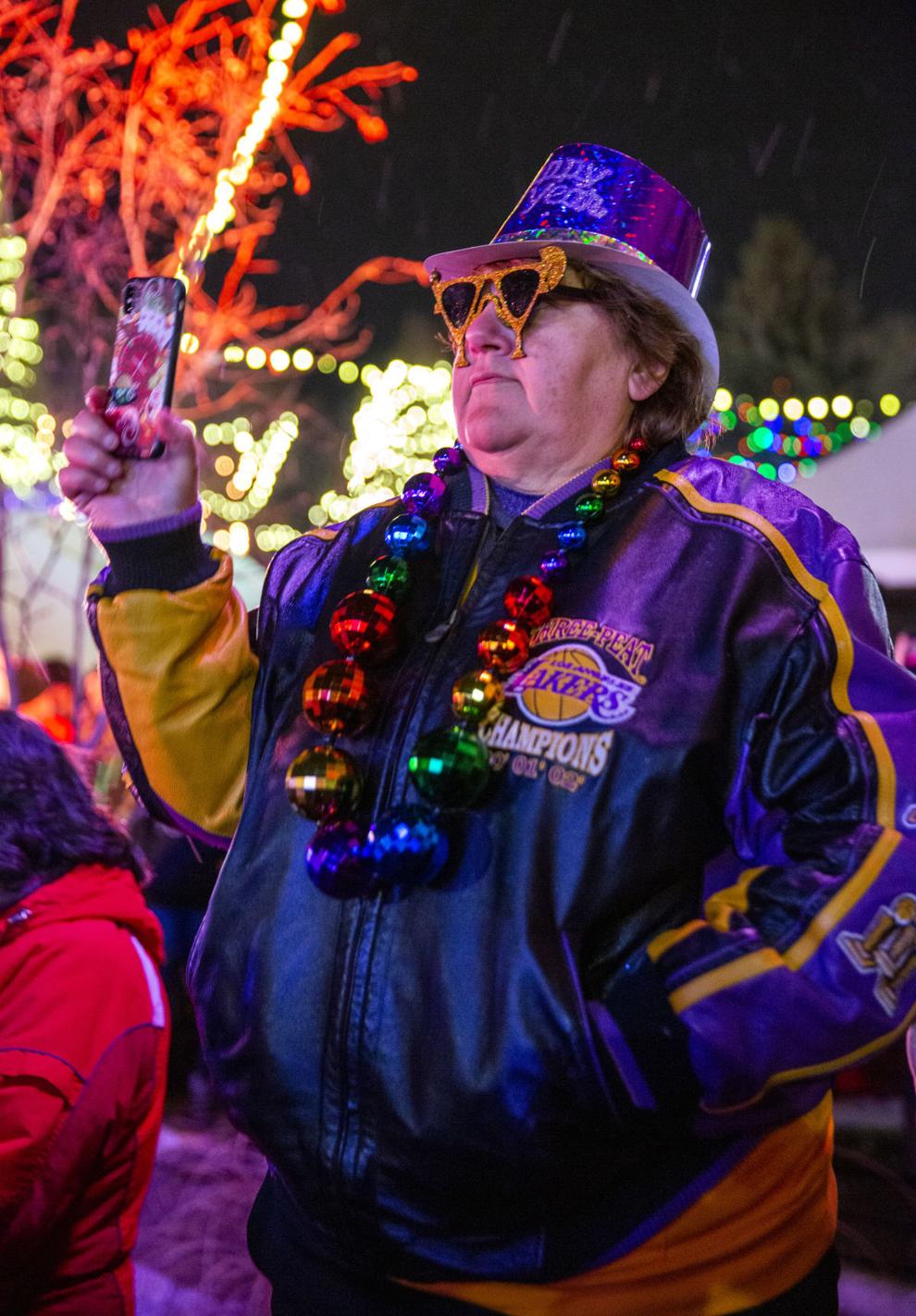 Let the beet drop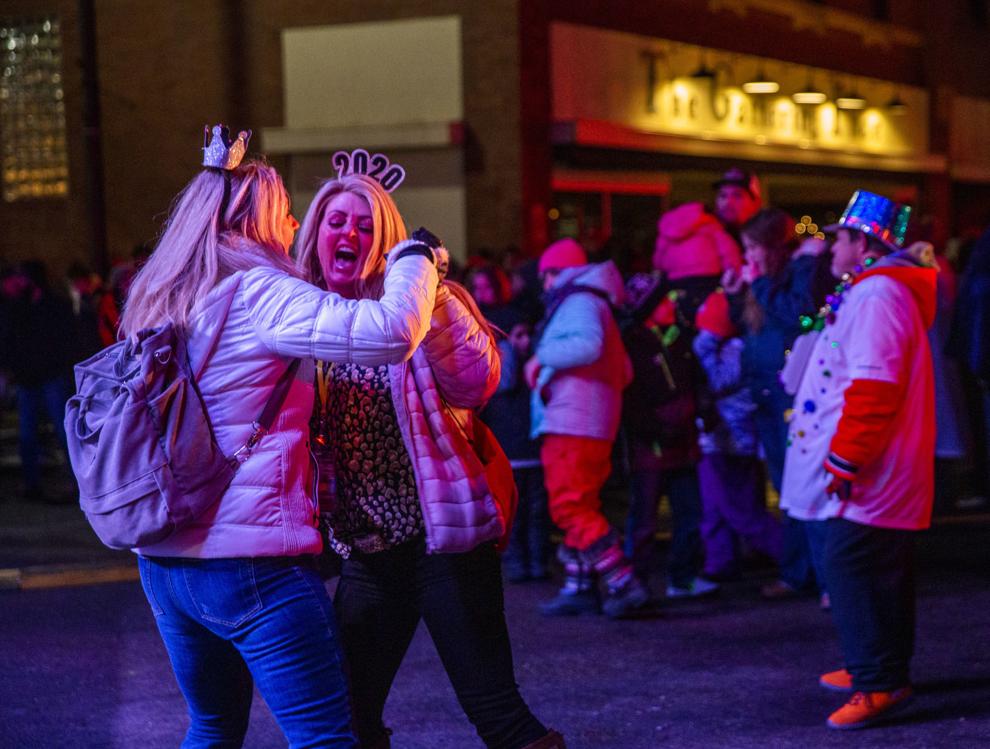 Let the beet drop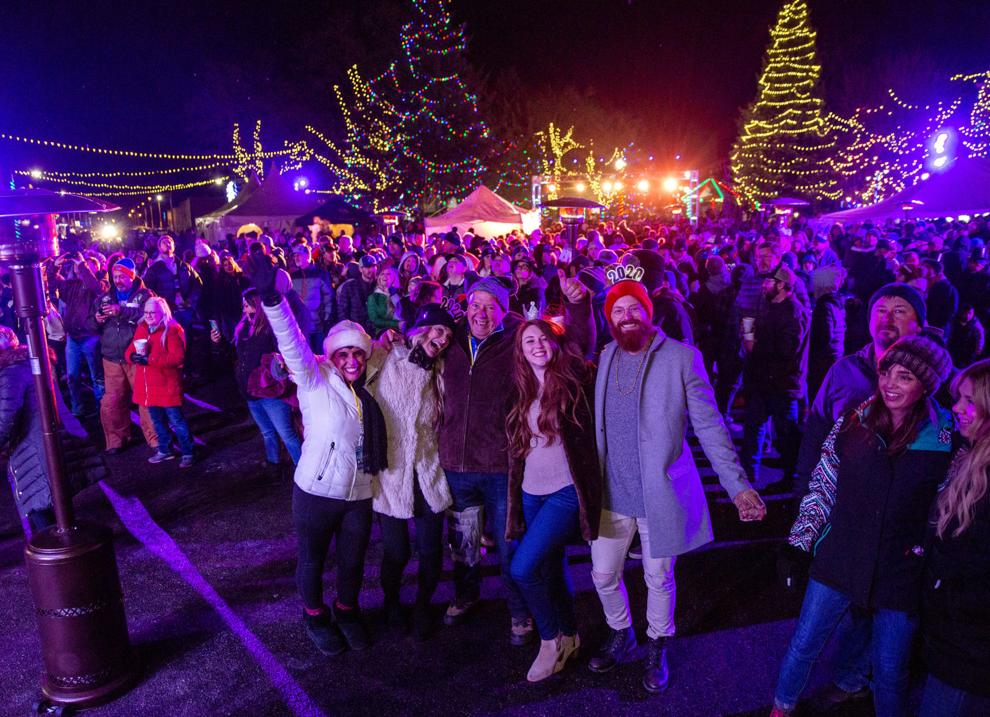 Let the beet drop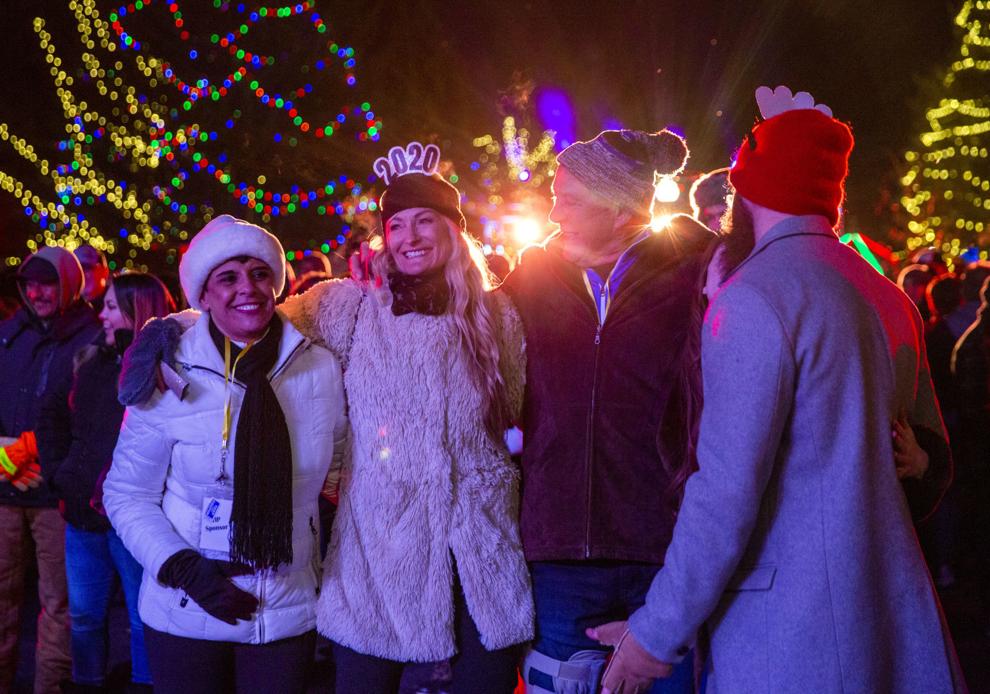 Let the beet drop
Let the beet drop
Let the beet drop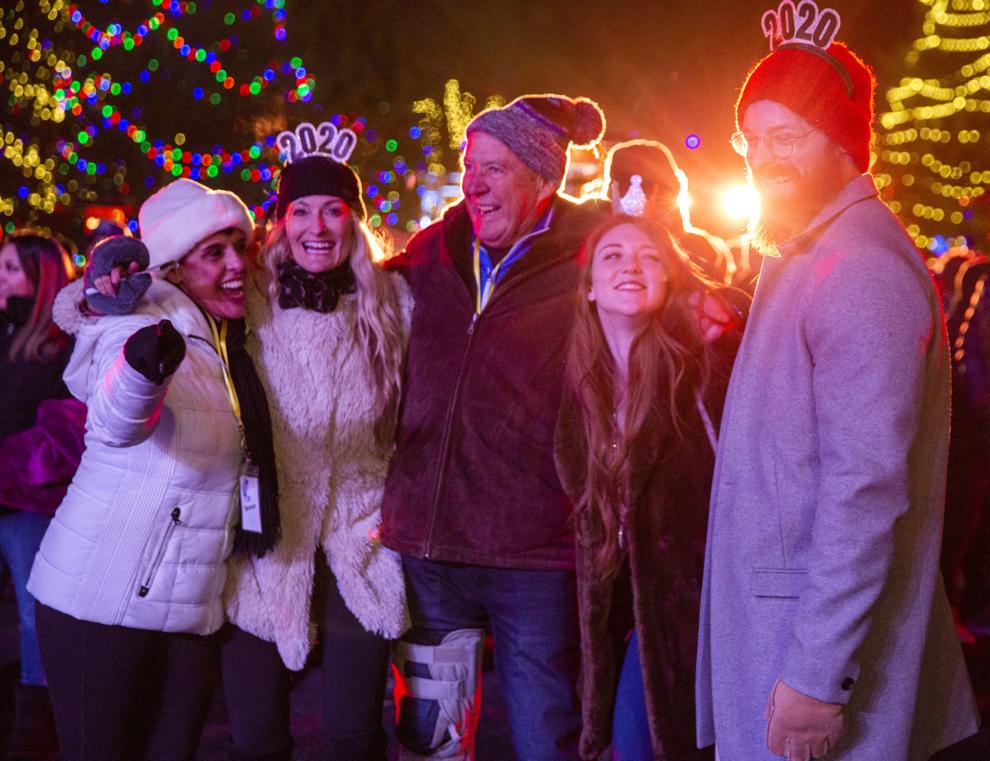 Let the beet drop