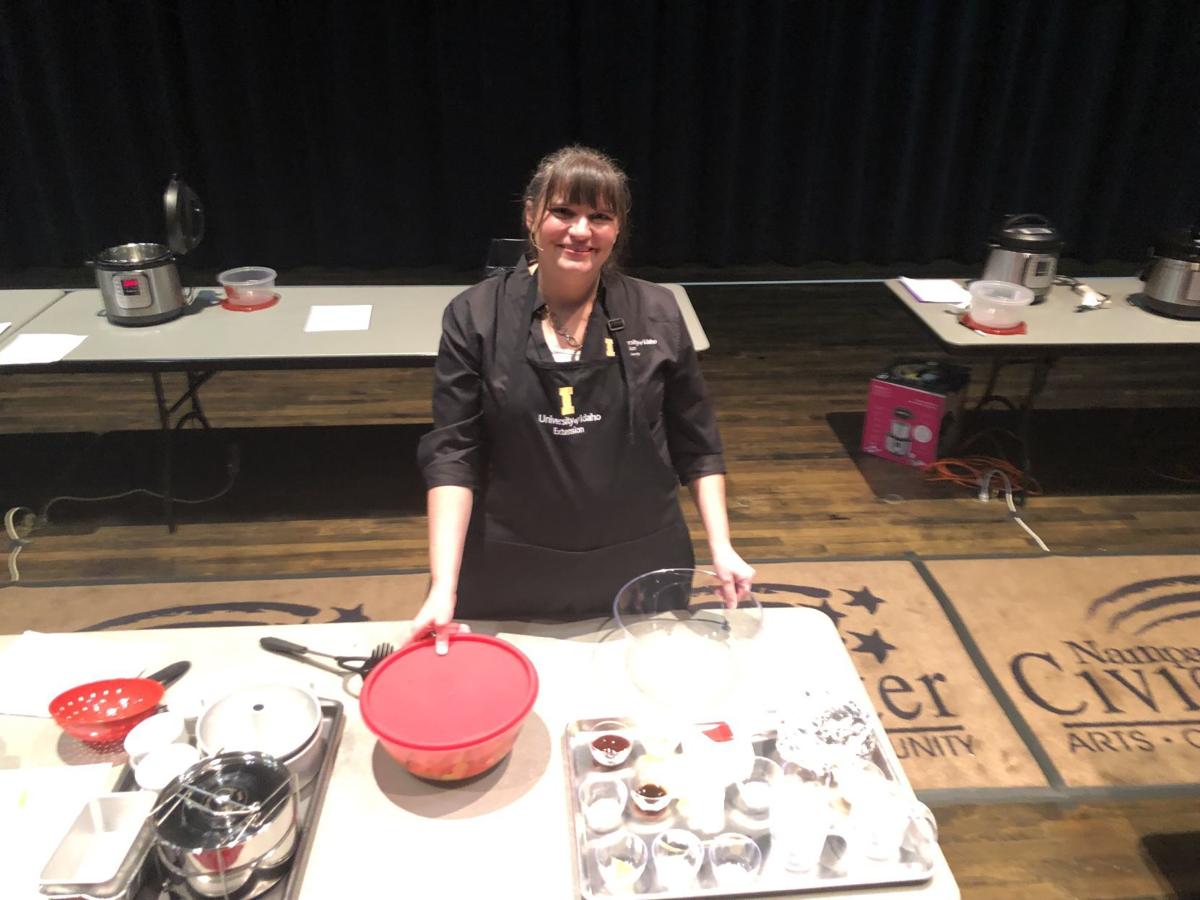 RUPERT — Minidoka County's Family and Consumer Sciences Extension Educator Becky Hutchings has been recognized for her "Cooking Under Pressure" program, which is being used in county extension offices across the country.
Hutchings developed a program teaching people how to use their Instant Pot to prepare quick, nutritious meals for their families.
"Becky saw a need," said Lyle Hansen, University of Idaho's central district director. "The Instant Pot is still one of the top sought after appliances."
Hansen said it was "eye-opening" for him during one of her demonstrations in front of 350 people, when she asked the audience how many owned a pot and 80% of their hands went in the air. She then asked how many had never taken it out of the box, and about half raised their hands.
"There were no educational programs on this appliance and she has developed a program to teach people how to safely use it and has expanded the program to include the use of fresh, healthy foods," Hansen said. "Cooking programs at extensions across the nation have taken notice."
She was recognized for the program during the National Extension Association for Family and Consumer Sciences 85th session, where the theme was "Nurturing the Richness of Lifelong Learning."
She was the leader of a team that received third place in the national division and first place in the western region for the NEAFCS Innovation in Programming award at the conference this fall in Hershey, Pennsylvania.
The Innovations in Programming was award was created in 2018 to recognize programs that reach new audiences or expands a current audience, a subject matter, uses a new delivery method or a creative approach.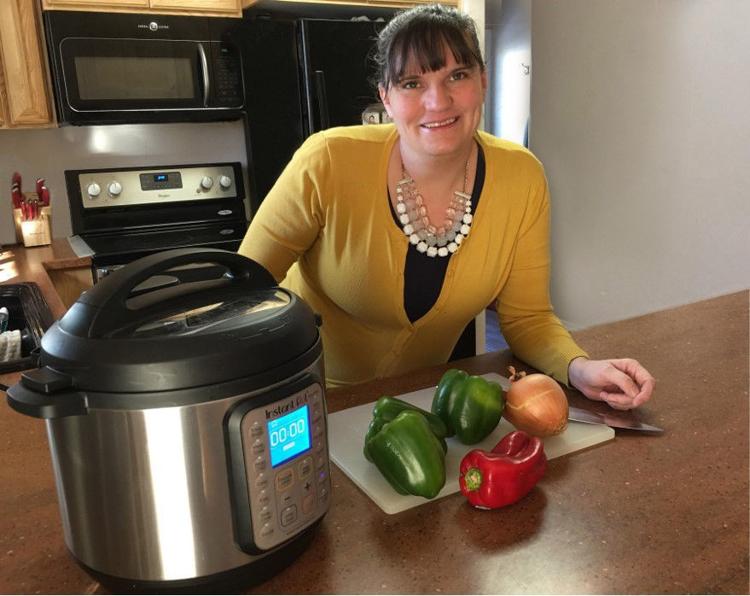 Hutchings said she performed a needs assessment in the county to see if residents wanted more information on easy, fast meals that could be cooked at home, and the answer was a resounding yes.
"More women than ever are working outside the home and people need quick, healthy meals to put on the table," Hutchings said. "Another benefit is that people know what's in the food, and maybe more importantly, what is not in it."
Hutchings will start a new series of classes featuring "Dump Recipes" for the Instant Pot and Electric Pressure Cooker Freezer Meals Bootcamp in January.
Hutchings has held classes all over Idaho teaching her program and taught at the national conference.
In the future she want to offer some youth classes.
Hansen said he's tried some of the recipes and they are healthy and delicious.
"The taco pasta recipe is really good, which is made with black beans and pasta and the chicken pasta made with spinach and cream sauce is good too," he said.
Along with providing information on fresh, healthy, quick meals, using the freezer meals also allows people to take advantage of meat sales, thereby saving money, he said.
"These classes have just exploded and that's an excellent problem to have, said Hutchings.
For more information on the classes, call the extension at 208-436-7184.
Be the first to know
Get local news delivered to your inbox!