RUPERT — Many people think of 4-H projects simply as raising animals for market, but 4-H also encompasses many other activities like candy making, archery, crocheting, bike riding and geology.
For nearly 400 4-H members, the Minidoka County Fair is also the culmination of their hard work and a time for the community to come together and watch bull riders, listen to concerts and partake in delicious fair treats.
"4-H is about so much more than just raising animals," Autumn Fowler, 4-H mother and club leader, said. "When I grew up we lived in the city and my mom thought that meant we couldn't do 4-H."
Fowler and her husband, Rob, have four children — Ryka, 16; Kyra, 12; Bryant, 9; and Zytus, 6 — who raised goats, chickens and rabbits, but they also completed numerous other projects during the 4-H year, all within the city limits.
Fowler's club, the Blue Ribbon Bandits, has 33 members, including her own children.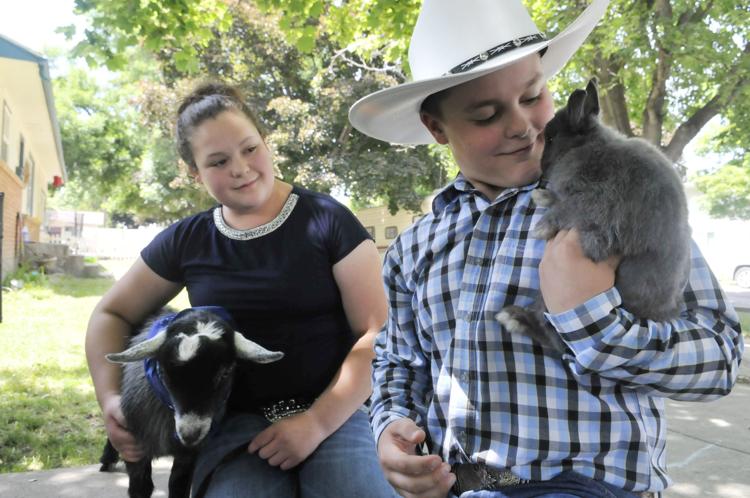 "There is huge wealth in the community from coming together to help kids learn to do these different things," she said.
The staff at the Minidoka County Extension goes out of their way to find experts to teach 4-H members about various topics.
"Each kid has their own unique gifts and I don't think you should limit them," she said.
Fowler learns as much as her children through the constant exploration of new topics.
"This year I learned how to castrate a pig," she said.
Ryka, who is the 4-H central district teen representative in the state, says belonging to the organization helped her overcome her shyness and she anticipates that it will help her start her career as a midwife.
Her exposure to the losses in 4-H, like when animals die or are born with defects, is helping to prepare her for her chosen career.
"I'm not shy at all now," she said. "When I was my brother's age, I would not have been able to talk about this at all."
Ryka is also involved with the county's 4-H teen association and has traveled with the organization through the exchange program.
"It helped me a lot to step out of my comfort zone," she said.
Fowler homeschools her children and said their constant involvement with activities and projects often draws the attention of the neighborhood children.
You have free articles remaining.
Kyra said they walk their goats around the neighborhood on a leash every day in preparation of the fair competitions, and they often have their other animals outside in the yard with them.
The animals, she said, are part of their family.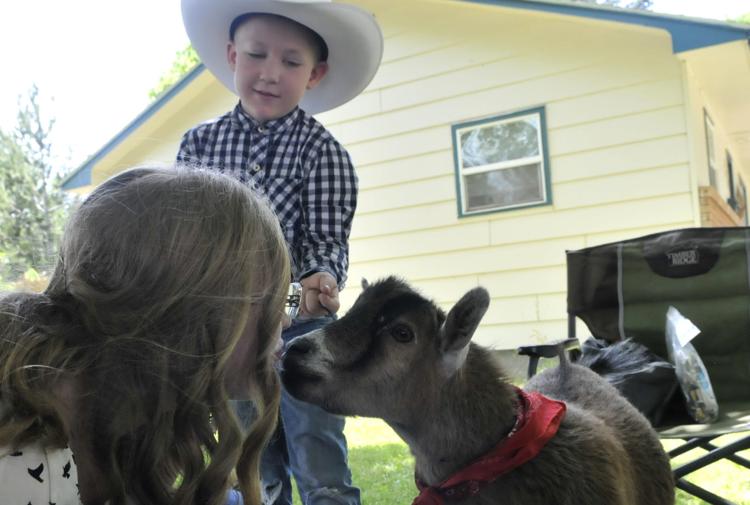 The projects also come with a lot of responsibility, Fowler said. The children are expected to budget their money and pay for vet bills, feed or new pens. Sometimes they work together and pool their money.
The life lessons are endless, she said.
Although many projects can be accomplished inside the city, some are better suited for rural spaces.
Last year, the family raised bees, but a neighbor killed them with insect spray, Fowler said.
Zytus, the youngest of the clan, grew up immersed in 4-H. He is now a proud Cloverbud.
His favorite activity so far was attending Cloverbud day camp, a project spearheaded by Ryka.
Ryka hopes she can implement the day camp throughout Idaho.
Jeni Bywater, a 4-H coordinator, said the number of Minidoka County children participating in 4-H took a sizable jump this year from 340 to 390.
The number of children in the archery program alone doubled from 25 to 50.
The program was expanded through donations in memory of a former 4-H and teen association member Stetson Rodgers, Bywater said.
"I really love the comradery that you see in 4-H, especially with the teen members," she said. "They will compete against each other but then they are right there congratulating the others on their wins."
The membership for the Blue Ribbon Bandits 4-H club remains open. The club begins their projects in October each year, choosing topics that can be completed during the winter months. For more information on 4-H, call the extension office at 208-436-7184.