RUPERT — Police say a Rupert man held a machete blade to a woman's throat and pinned her face down on a couch after she confronted him about missing prescription medication.
Tuff Joseph Robblee, 26, is charged with felony counts of aggravated assault, grand theft for possessing a stolen vehicle and misdemeanor counts of battery and possession of drug paraphernalia.
Robblee was arraigned in Minidoka County Magistrate Court on Feb. 25, according to court records.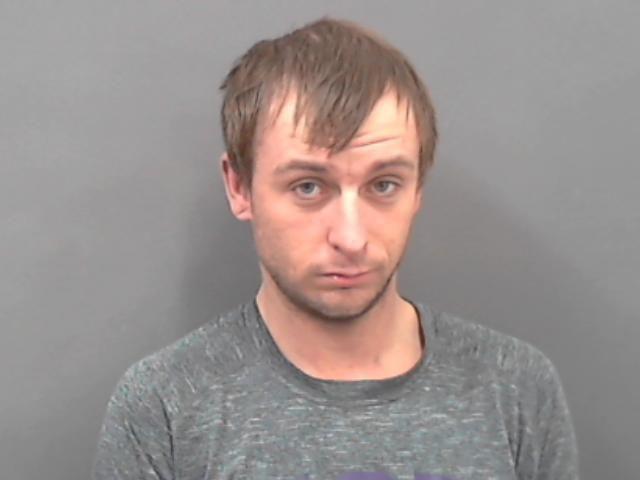 The woman told police Monday that she had confronted Robblee about the missing medication after she found him smoking some of it, according to court documents.
The woman said Robblee then pinned her to the couch face down and pushed on her back and neck, the documents say. The woman got up and went into the bedroom, where Robblee pinned her face up on the bed. When she told him she couldn't breathe, he got off of her.
She told police Robblee then held a machete blade to her neck and told her to get down on her knees, which she refused to do. He started swinging the machete around the room and struck a new vacuum cleaner and broke the glass on a picture frame.
The woman said Robblee cut his hand on the broken glass and then put some of his blood on the screen door window before he left in a pickup, the court documents say.
While officers were speaking with the woman, she saw the pickup Robbley left in, which belonged to someone else.
Police interviewed the owners of the pickup, who said they often gave Robbley rides and they said they had dropped him off at the KOA near Interstate 84.
After police left the woman's residence, they were called back to the home, where they found a red Ford sedan parked in front of the home and Robblee on the property at the home.
Officers asked Robblee why he had held a machete blade to the woman's neck and he said he was "playing around with her," the documents say.
Police said Robblee told them that he pinned her to the couch because she was "under a lot of stress and he wanted to help her relieve the stress."
Robblee was charged with grand theft for the vehicle parked outside the residence. Inside the car, officers found a black-handled knife in a sheaf that had blood on the handle.
A preliminary hearing in the case is set at 1:30 p.m. March 4 in magistrate court.
Be the first to know
Get local news delivered to your inbox!