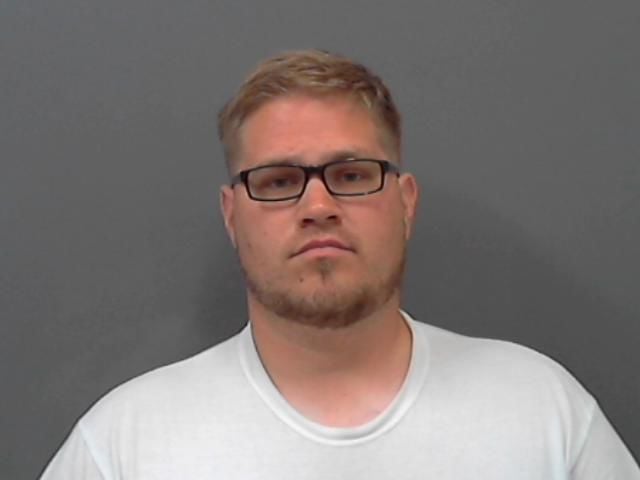 BURLEY — A man installed a Wi-Fi camera in a family friend's bathroom to spy on the family's two children, ages 13 and 18, police say.
Dane C. Broderick, 30, is charged with two counts of video voyeurism, burglary and injury to a child.
Broderick was arraigned on Aug. 12.
A Cassia County Sheriff's detective was called to the family's southwest Burley home on Aug. 10 after the mother returned home from a trip out of town and found wood chips on the basement floor next to the laundry, according to court records.
The detective discovered that someone had hand-wired in an electrical outlet and ran a wire upstairs underneath the bathroom sink. In the bathroom, another outlet had been wired in and a Wi-Fi camera installed. The camera lens was under the counter facing the shower.
The camera was removed and placed into evidence.
The couple's 13-year-old girl came home on the afternoon of Aug. 6 and she found Broderick, who is a family friend, standing in the hallway with a cordless drill. He told the girl he was fixing an outlet for them.
According to officers, Broderick returned to the home on the morning of Aug. 9 and asked the girl if he could use the Wi-Fi at the home.
He went to the bathroom and was inside the room for about 45 minutes, the girl said. The girl was in the living room but "could hear him getting into cupboards."
Broderick was questioned by investigators on Aug. 11. He told police he went to the residence and installed the W-Fi camera, outlets and wire and he hooked up the camera to the Wi-Fi at the home. He said he installed an app on his cellphone to review the camera, but he did not install an SD card to store pictures or video.
According to court records, Broderick told police he entered the home with tools inside a bag to install the camera and he had installed the camera to look at the family's children for sexual gratification while they were using the bathroom.
A preliminary hearing is scheduled for 9 a.m. Aug. 23 in Cassia County Magistrate Court.
Be the first to know
Get local news delivered to your inbox!