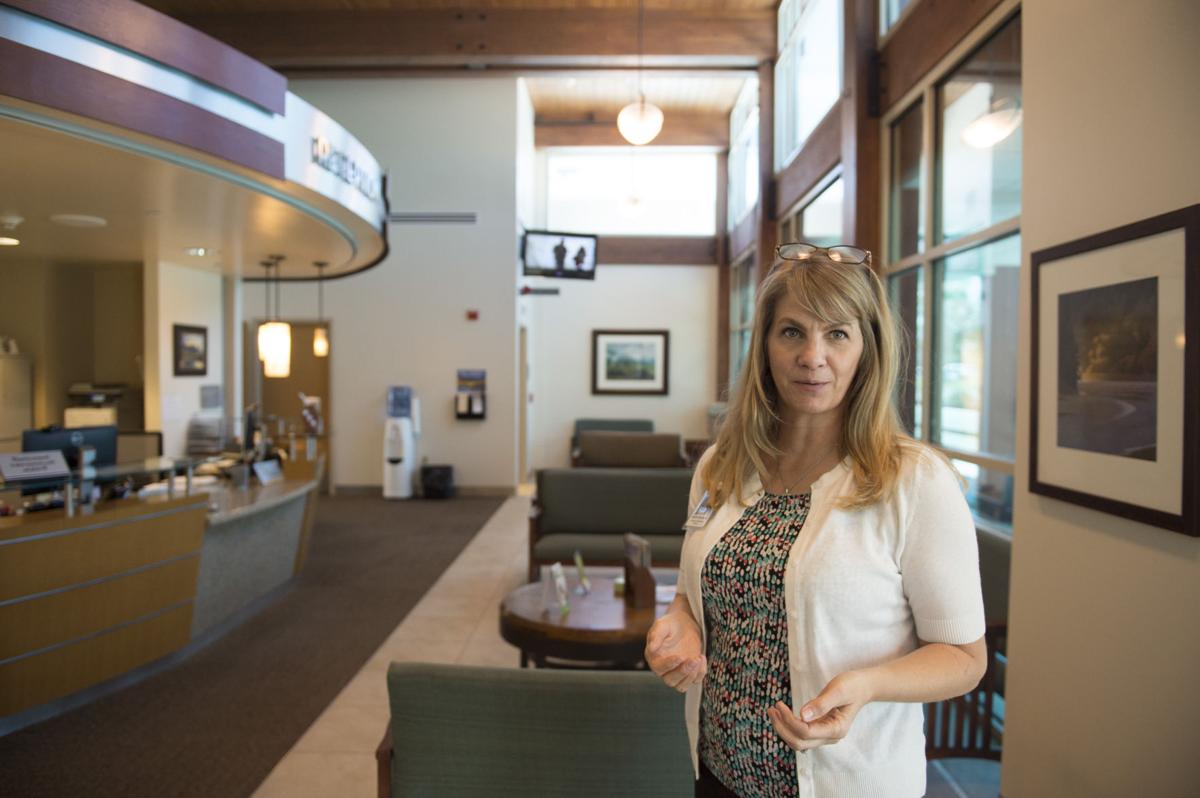 GOODING — North Canyon Medical Center has made some modifications to its 23rd Annual Family Health Fair on June 15-19 to make it safer for patients during the COVID-19 pandemic.
Instead of a larger one-day health fair with vendors, North Canyon Medical Center spokeswoman Shellie Amundson said, presentations and breakfast along with lab work specials, the hospital has eliminated all aspects of the event except for the lab work specials and extended it over five days to decrease the number of patients in the building at one time.
"Instead of community members staying around for a few hours to take part in all the activities, we will be getting them in and out as quickly as possible due to COVID-19," Amundson said in an email. "When they arrive for the health fair lab we will be doing an assessment on each of them, which includes asking them specific questions about COVID exposure and then taking their temperature."
Once inside the building, people will be asked to wear a mask and keep distance between each other while waiting for lab work. Once lab work is complete they will exit out of the building.
Participants must preregister by June 10. Same-day registration will increase the price.
Costs for a traditional health fair panel is $35 and includes a broad screening tool to evaluate organ function and check for coronary artery disease, diabetes, liver and kidney disease. A 12-hour fast is required.
A testosterone test for males 20 years old and over is $15. A screening test, PSA, for males to detect prostate cancer is $15. Hemoglobin A1c to determine if diabetes is controlled is $15.
Laboratory dates will be held from 7 to 10 a.m. June 15 at North Canyon Orthopedics in Twin Falls, from 7 to 10 a.m. June 16 to 18 at North Canyon Medical Center in Gooding, and from 7 to 10 a.m. June 19 at North Canyon Buhl Clinic.
The Friends of the North Canyon Medical Center also launched a fundraising campaign this week to raise $180,000 for a new chapel on the medical center campus.
The 600-square-feet chapel will be built to match the existing North Canyon facility and feature design elements for a sacred space. The chapel will be open around the clock for patients, families, visitors and staff and will be located off the main corridor near the emergency room, inpatient unit, operating room and cafeteria.
A groundbreaking ceremony is planned for spring 2020.
People can donate online at northcanyon.org under the Giving Back tab or contact Friends of NCMC at 208-934-9884.
Be the first to know
Get local news delivered to your inbox!