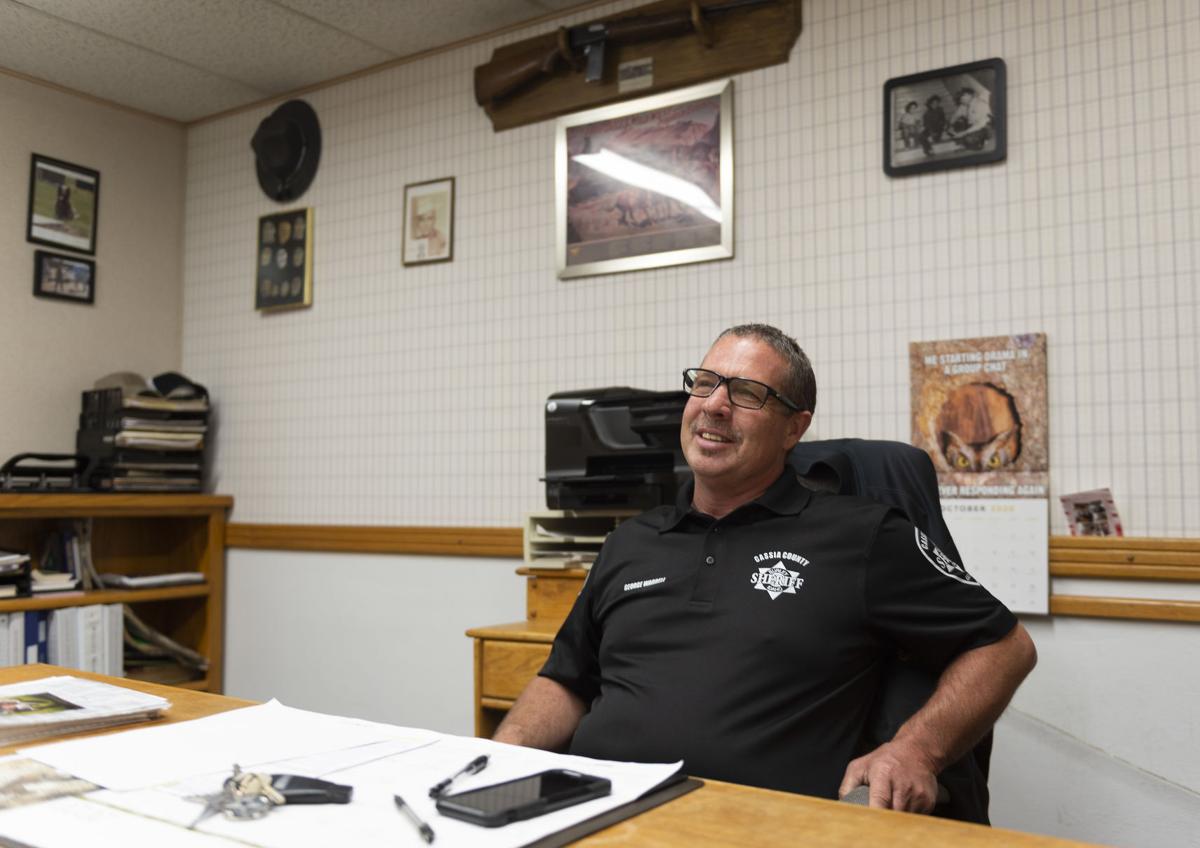 BURLEY — Come January, there will be a new sheriff in town.
George Warrell III, Cassia County undersheriff, is running unopposed for the office in the November election.
Warrell, 51, is a Cassia County native and a 30-year law enforcement officer.
He started his career in 1989 when he went to work for the Heyburn Police Department, where he stayed for 19 years working his way up to chief of police — a position he held for 11 years.
He went to work as the undersheriff at the Cassia County Sheriff's Office in 2009 under former sheriff Randy Kidd.
"George is a great guy," Cassia County Sheriff Jay Heward said. "He is honest and he's been easy and fun to work with for me."
Heward is retiring at the end of his term.
"I've been in law enforcement for 40 years," he said. "And 40 years is long enough."
Heward is confident Warrell will move easily into the position.
"I have no doubt about it," he said. "He'll do great."
Warrell holds an advanced Idaho Peace Officer Standards and Training certification and certification in management and supervision. He also taught POST K-9 classes and has taught K-9 classes around the country during his vacation times.
It's in the blood
Warrell's father, grandfather and his grandfather's brother were all in law enforcement. His grandmother also had two brothers who were officers and growing up he was surrounded by neighbors who had also chosen the same line of work.
"From the time I was a little kid I pretty much knew this is what a wanted for a career," he said. "They'd given me the name so I thought the path was chosen. Growing up I'd never really thought about doing anything else."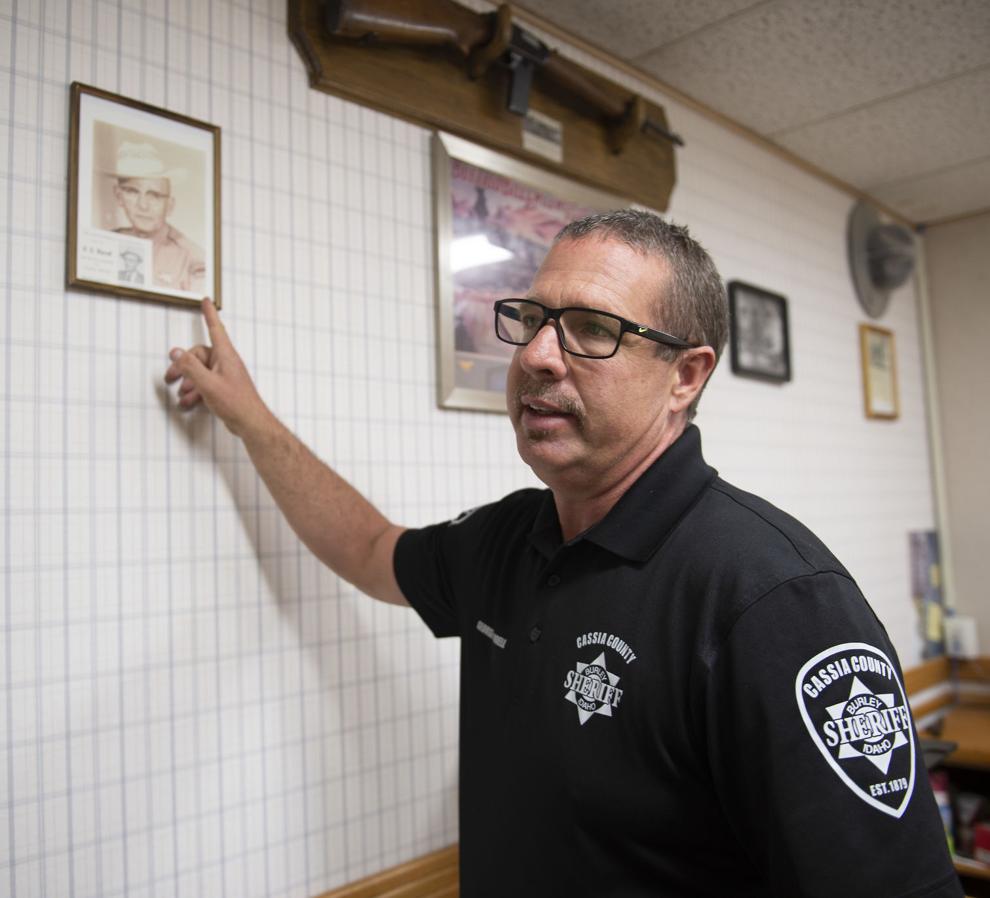 His grandfather was the Burley police chief from 1956 to 1971, until health concerns forced him to leave the position and his grandfather's brother was the Cassia County sheriff from 1960 to 1964.
Warrell's father was a patrol lieutenant with the same agency.
Being an officer isn't easy
Much has changed over the years in law enforcement, said Warrell. One of the biggest challenges facing the department is recruiting new officers.
"When I went in to be tested for hire in Heyburn there were 30 people there," he said. "Now when we test we may get one or two applicants."
Although officers generally feel supported in Mini-Cassia they see what the atmosphere is like for officers around the country and it deters many from pursuing it as a career.
A peacekeeper
Burley City Councilperson Casey Andersen has worked for years with Warrell who is the city law enforcement liaison and during contract negotiations.
"He has done an excellent job," said Andersen. "He is always willing to listen and he usually knows the answers to questions or is willing to find contract negotiations between the city and Cassia County have been difficult at times and Warrell has helped to smooth out those differences, said Andersen.
"George helped us know what the true law enforcement cost numbers were for the city," he said, which was a piece of information that had been previously missing.
He also helped foster a sense of trust between county and city officials.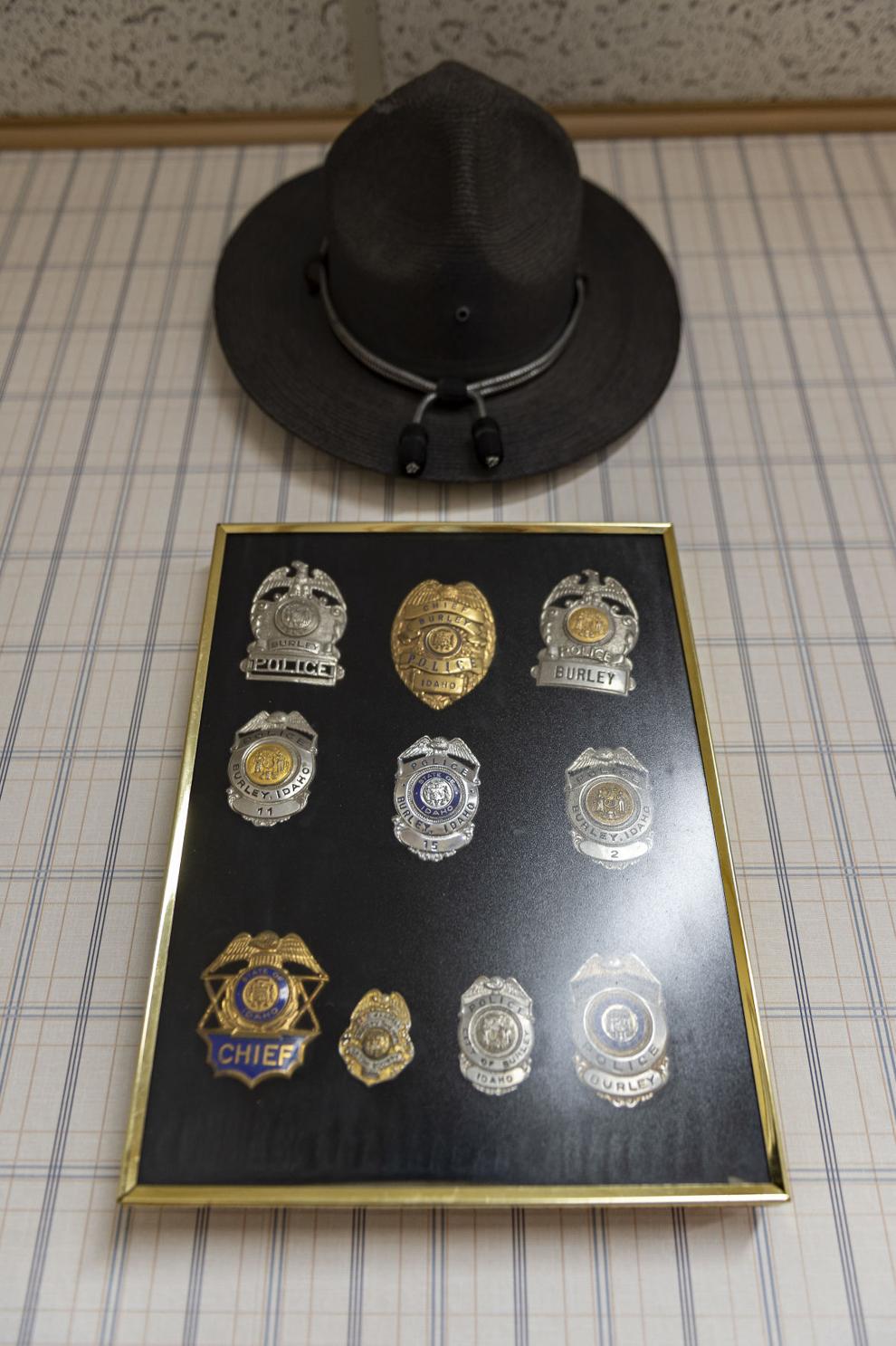 "I completely support keeping the law enforcement contract between the county and the city intact," Warrell said. "There is a give and take between the city and county and they both benefit, as do the citizens."
If the city decided to establish a city police department both entities would not be able to offer all the specialized divisions that the area has now like SWAT, marine and the drug task force.
"Keeping us together gives us more boots on the ground," he said. City officers can be sent to Oakley when needed and resident deputies in Oakley and Albion can be sent to Burley.
Having the diversity of divisions also keeps some of the deputies here longer because they can shift their duty assignments instead of moving on to larger agencies.
"It helps retain people," he said.
A forward visionAnother challenge the department faces is providing law enforcement while Burley is in a growth phase.
"We have the same number of patrol officers in the city division as there were in 1986," said Warrell.
Seventy percent of the 911 calls originate in Burley with most of the other calls come in from a five- to eight-mile radius around the city.
"As the population continues to increase we've got to increase the number of officers. It has to be addressed," he said.
The cost to hire a deputy with wages and equipment is $77,000 a year.
Warrell's goal is to add one officer in the county and two in the city division in the next three to four years. He plans to do this by continuing to educate the county commissioners and city council members on the department's needs.
The agency has 33 deputies, counting the sheriff, eight dispatchers, two employees in the driver's license division, two records clerks and one civil employee along with one full-time security officer at the courthouse. There are 27 deputies at the two-county jail.
As sheriff, another goal will be resolutions to some unsolved cases in the county, he said.
The changes at the department "will be really small," he said, and will include some shifts in personnel and working on better law enforcement interagency cooperation.
"I've personally known many of the sheriffs and undersheriffs in all the agencies around here over the years and I've been able to watch what has gone on," Warrell said. "I have a lot of respect for those administrations and I want to be able to work together more with those agencies."