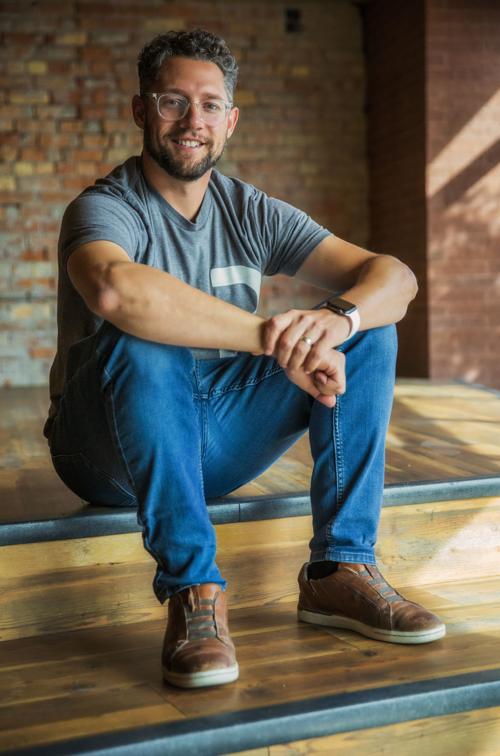 BURLEY — In a new book, a Burley Latter-day Saint comes out about the years of shame he felt over his gay mother and Muslim father — and the realization he was the one who needed change.
Mike Ramsey's book "My Dad is a Muslim, My Mom is a Lesbian, and I'm a Latter-day Saint" will be released the week of Nov. 11.
In the book, Ramsey, 35, a public speaker, owner of Nifty Marketing and former owner of The Voice weekly newspaper, talks about his pain growing up in a conservative small southern Idaho town in an extended LDS family with a single lesbian mother — and a Muslim father he'd never met.
"I'm part of the three most hated groups in America," Ramsey said.
Over the years, The Church of Jesus Christ of Latter-day Saints' policy on homosexuality has changed several times and in April the church announced its latest policy changes for people in gay marriages and LGBT parents, which allows the children in such partnerships to be baptized, while still considering same-gender marriage as a serious transgression. Same-sex marriage is no longer treated as apostasy, or abandonment of religious belief for purposes of church discipline, but is a serious transgression.
Ramsey's story is about how, as he found God in his heart and grew into his religion, he no longer wanted his mother to be straight.
"I want her to be exactly who she is," Ramsey said. "That was my big change."
His story, he said, is not about who is right or wrong, but about finding acceptance and love, while living an authentic life.
A life of shame
The shame he began to feel as a 10-year-old boy when his mother told him she was gay was immediate and came from his fear of losing connections to the people he cared about and being denied access to things he wanted to do, Ramsey said.
"For years, I wanted her not to be gay," he said. As he became deeply involved in his church, he thought he could persuade her to change.
His big revelation came when his mother's life partner asked him to stop needling his mother about her sexual orientation because of the pain it caused her. That's when he realized her love for his mother was more pure than his own.
"She was 10 times more Christ-like than I was being," Ramsey said. "It's not my place to judge someone. My place is to love them."
Ramsey also loves his church, its teaching and his experiences there, and he has since found peace and congruence between the two.
One of his biggest fears in writing the book came from what his mother would think; she had downplayed being a lesbian all her life out of fear of losing her teaching job or incurring public disdain.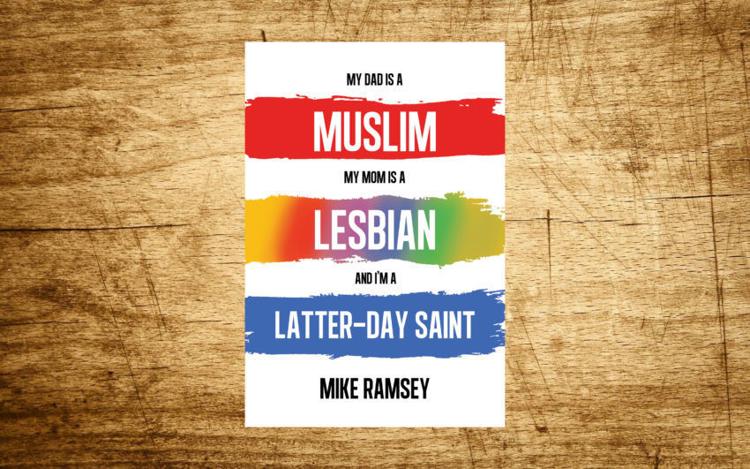 "I feel bad that she dealt with those things," Ramsey said. "It shouldn't be that way. Someone should feel safe in their town and be able to go, see and do what they want without fear of retaliation."
His mother, Janet Ramsey, of Heyburn grew up in Mini-Cassia and said she did not know she was gay until she was in college.
"I'd never planned on coming back to Burley," the 58-year-old said, but health problems necessitated she return to the area with her young son to be closer to her family.
"It took a long time for me to tell my mother and she immediately said, 'Don't tell your father or brothers,'" she said. "My mother told me she loved me anyway but we never talked about it again."
The unaccepting attitude towards her being a lesbian came partly from the era and partly from their religious culture, she said.
When her son started to become more involved in the church and went on a mission, she feared his religion would drive them apart.
"But, I've always been the kind of person who believes if something is your passion, that's the direction you should go," she said.
You have free articles remaining.
Janet Ramsey never married her son's Muslim father, whom she met in college, and as an adult, Mike Ramsey began to look for his father on the internet and has since had some written and phone contact with him.
Ramsey has traveled in the Middle East said the American anti-Muslim sentiment is "a lot of hysteria and mostly unfounded," he said. "They are some of the nicest people and I've met some of the meanest Christians. There are good and bad people in all groups."
But, whether the relationship with his father will develop further is still shrouded in mystery.
"It's a cliffhanger for another book," he said.
Changing tides
Ramsey said attitudes towards gay people are slowly changing, even in rural Idaho.
"The upcoming generation is way more tolerant," he said.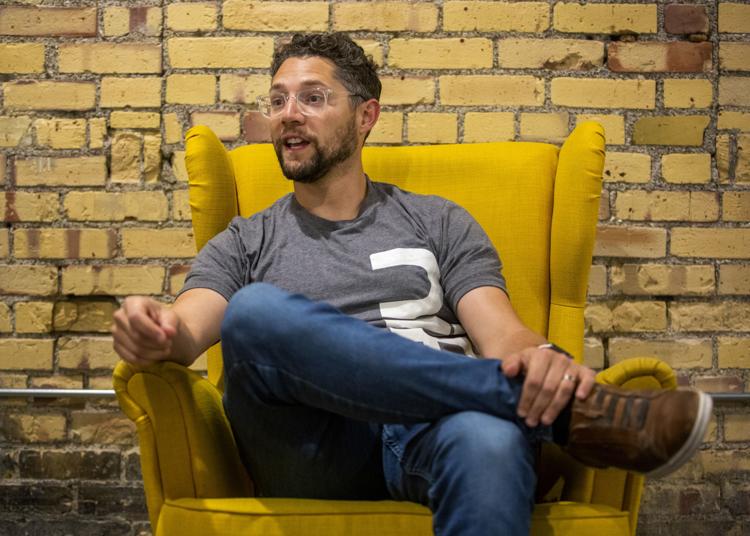 Janet Ramsey said her son told her he was writing the book. He told her the title and let her read the first draft when it was finished, she said.
"I thought it was great because he's passionate about what he's doing," his mother said.
But there were surprises too, she said, like reading how the news of her sexual orientation had affected her young son.
She regrets not getting him some help with his feelings, but he didn't talk much about them and there were scant resources available at the time.
But, revealing the intimate details of her quietly lived life has sparked some fears, she said.
She worries there will be repercussions from the book for her son, his family or herself and she wonders how her family will react to it.
Over the years she lost people she considered friends when they learned she was a lesbian.
"It's not an easy life," she said.
Ultimately, life is what it is, she said, and the truth is the truth.
Ramsey said his intention in writing the book was not to change people's minds about homosexuality, but to tell his story of how he came to understand, to love, and how he found tolerance.
Although there are differences in tolerance today from when he grew up, "there is still a long way to go," he said.
His biggest hurdle was overcoming his own shame in order to write candidly about his experiences, which required allowing himself to be vulnerable.
"One of the most important ways of dealing with anything hard is through vulnerability," Ramsey said. "Men in particular are scared to be vulnerable."
He took a year to write the book.
"There were places that were hard for me to get through and tell the story," he said. "This is a big subject right now for the church and for people to tackle. But, there is absolutely no progression when you keep secrets inside."
The book, published by Cedar Fort Publishing, can be purchased on Ramsey's website, MikeRamsey.org and will be for sale at Deseret Books, Amazon and other book retailers.
Be the first to know
Get local news delivered to your inbox!