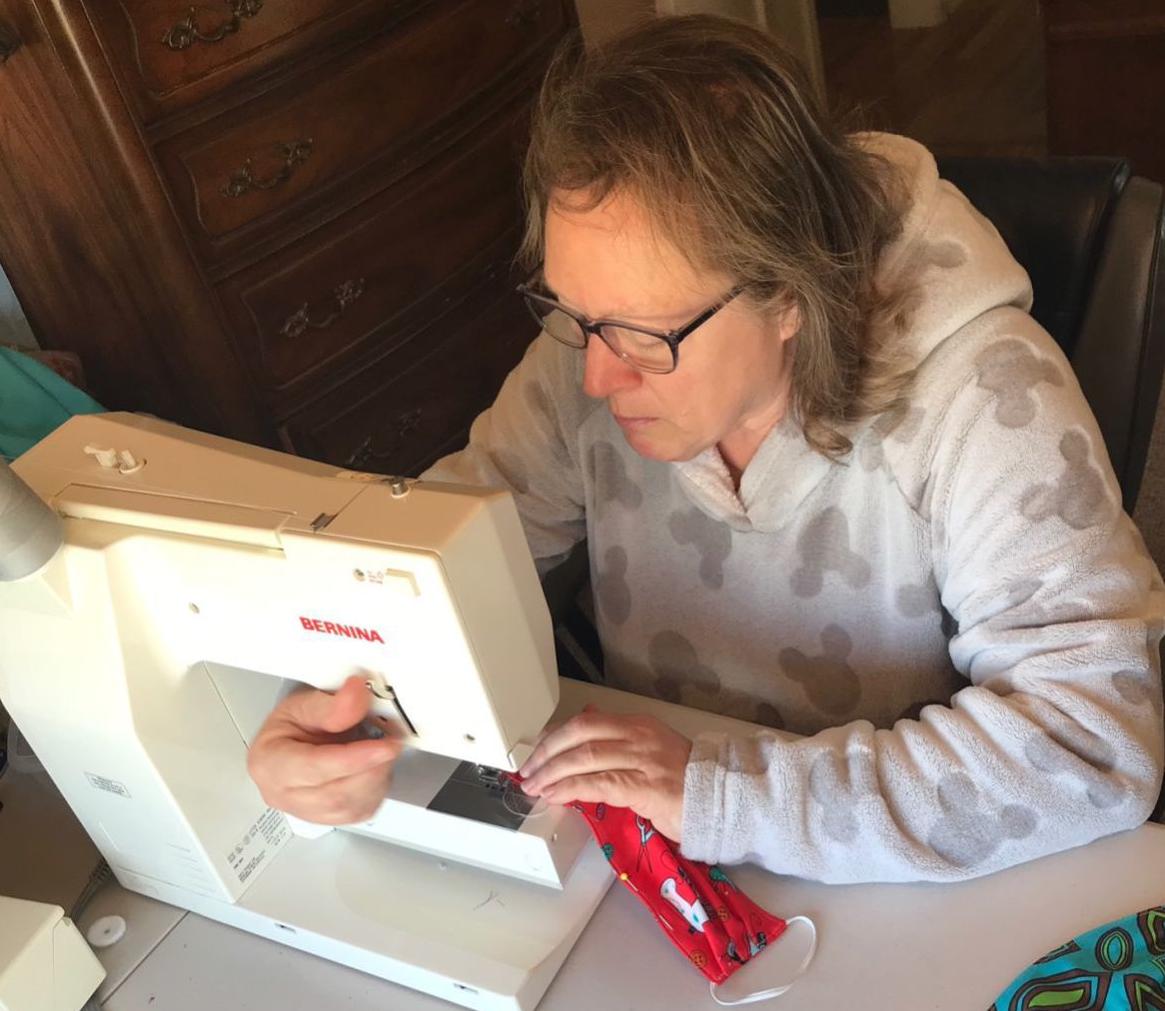 RUPERT — The Magic Valley Area Humanitarian Center has asked residents to step up and sew cloth face masks for home use — using supplies they already have — in response to the COVID-19 spread in the state.
South Central Public Health District announced March 23 the first confirmed case of coronavirus in Cassia County in a woman over 70. The woman was hospitalized, and she likely contracted the virus from visitors who came from an area with community spread.
The masks made by residents are not intended to replace N95 respirator masks used by medical professionals, but they can be used by citizens for some protection from airborne droplets infected with the virus when a person goes out into the community, Burley family physician Dr. Wendell Wells said.
"I will use them in my office. When patients come in they will be given one," Wells said. After the masks are used the patient will place them in a receptacle and then the masks will be laundered and sterilized.
"I think this is a wonderful thing for them to do."
Becky Schow, president of the humanitarian center, said they were contacted a couple of days ago by people in the community, asking for the homemade masks to be manufactured in the Magic Valley.
"Physicians and pharmacists are concerned," Schow said.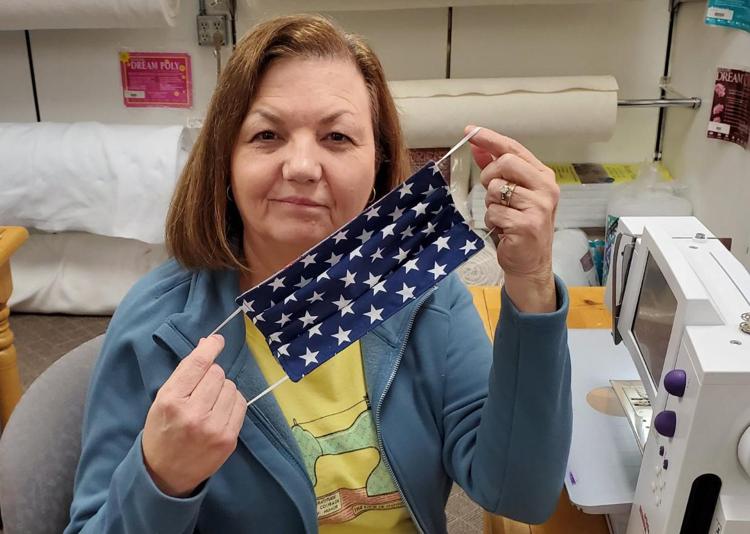 The center has issued a challenge for community members across the valley to make 100,000 masks.
The center is temporarily closed to the public due to the new coronavirus but there are mask instructions and a pattern on the MVAHC website, mvhumanitarian.org.
The masks should be made of high-thread-count cotton or two layers of less dense fabric, like a T-shirt jersey knit as a second outside layer. The website also has some answers to common questions.
The mask makers are told to wash and dry the mask after construction using high heat and then they can be used by their family members or left on a neighbor's doorstep with instructions for them to wash and dry the mask again in high heat before use.
The cotton fabric needs to have the highest thread count possible, Schow said, but she doesn't recommend people going to the store to buy fabric or supplies for the project.
"They don't give people 100% protection, but they do offer some kind of protection," Schow said. "If someone wants to go get some milk at the store, they may want to wear one."
The Centers for Disease Control and Prevention says the best way to prevent illness is to avoid being exposed to the virus, which spreads mainly from person to person and through respiratory droplets when an infected person coughs or sneezes.
It advises people to wash their hands often with soap and water and if they can't wash they should use hand sanitizer with at least 60% alcohol and avoid touching their eyes, nose and mouth.
People should avoid close contact with others who are sick.
People who are sick should wear a face mask around others or if they are caring for someone who is sick, and they should stay home except to get medical care.
Launi Rasmussen of Rupert had sewn 40 masks by Monday since she began on Saturday.
"I'm home right now and figured I might as well be doing something," the Burley High School employee said.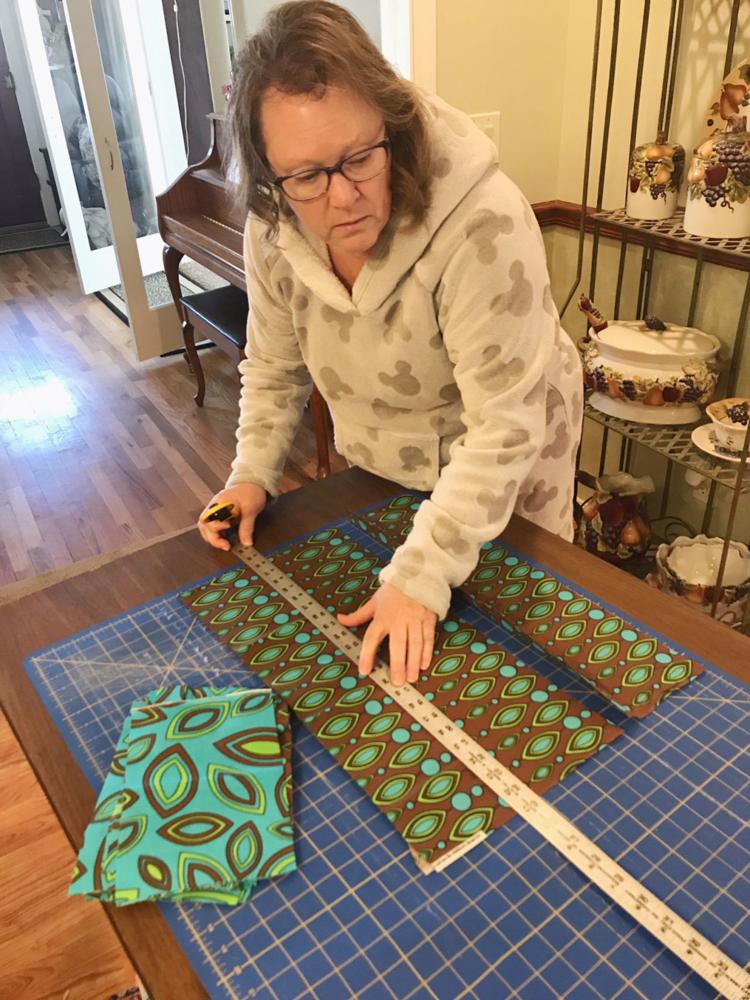 Rasmussen said she received requests for the masks from an assisted living facility and a home health organization.
"When I have delivered the masks, they seemed really glad to get them," she said.
Concerned about COVID-19?
Sign up now to get the most recent coronavirus headlines and other important local and national news sent to your email inbox daily.