BURLEY — Smiles lit the motorcycle club members' faces Thursday as the door to a 28-foot-long trailer swung open revealing a mountain of new toys for the Mini-Cassia Christmas Council.
The Brother Speed South Central Chapter donated $36,000 in toys to the charity, along with $10,000 from an anonymous donor.
"My heart swells thinking about this," said Junior Ramirez, of Burley, president of the motorcycle club chapter. "I get excited to be giving back to the community and it makes me feel proud. I came from a pretty poor family. It feels good to be able to give like this."
The club raises the money through a charity motorcycle ride in the fall, which drew 120 bikes from southern Idaho and other states.
"This means the world to us," said club member Gary Pawson. "It gives us a sense of community. We also like to teach our children to give back."
On Wednesday, the club members cleared the shelves at the Burley Walmart and pushed 72 carts brimming with toys out the store's doors.
"It's about taking care of your community," said Rick Garner, a Brother Speed member. "I love seeing all of these people here helping."
The club started donating to the charity 23 years ago and each year the club manages to raise more money, Pawson said.
"When we first started, it was a big problem to raise money," he said. "No one wanted to give money to a bunch of bikers."
Now, the club has the same sponsors contacting the club each year asking to sponsor the event.
The club has already started fundraising for next year's event.
You have free articles remaining.
For 40 years, the charity has taken on the challenge of helping needy families at Christmas.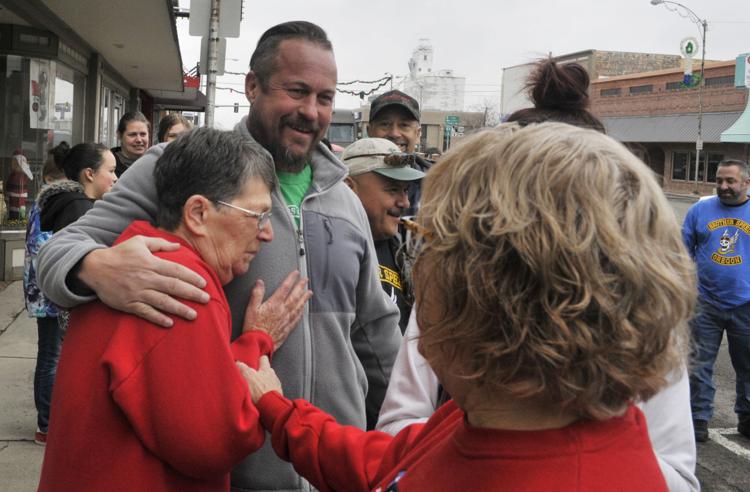 Linda Short, a Christmas Council volunteer for more than 30 years and current president, looked around the tables lined with 335 boxes full of toys and food that will benefit 775 children and 560 adults, before the club arrived with the bounty that will fill next year's boxes.
"We could not do what we do without Brother Speed," she said.
The council distributed the boxes on Saturday. The applicants fill out forms due each fall prior to the give-a-way day.
Council volunteer Carla Blincoe said over the years the council has streamlined the process.
"The day Brother Speed comes is always a big deal," said Blincoe. "I just love it. It is the highlight of our work."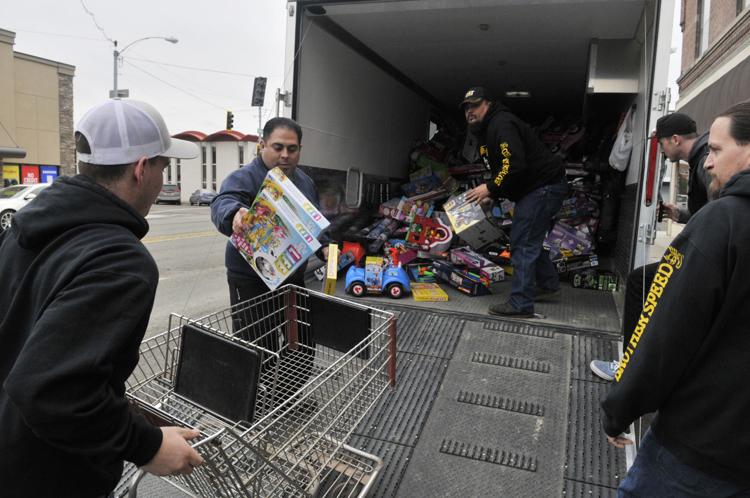 This year, the waitresses at Wayside Café also donated $5,000 they earned in tips.
On Wednesday and Thursday, about 30 students from Minico High School's FFA and Key Club, along with some students from East Minico Middle School, helped out at the Christmas Council and were on hand to help unload the trailer.
"This teaches the kids that there are many people in the community who are struggling," said Tiffanie Gates, who was in charge of the Key Club students. "I think it makes all of us appreciate Christmas morning a little bit more."