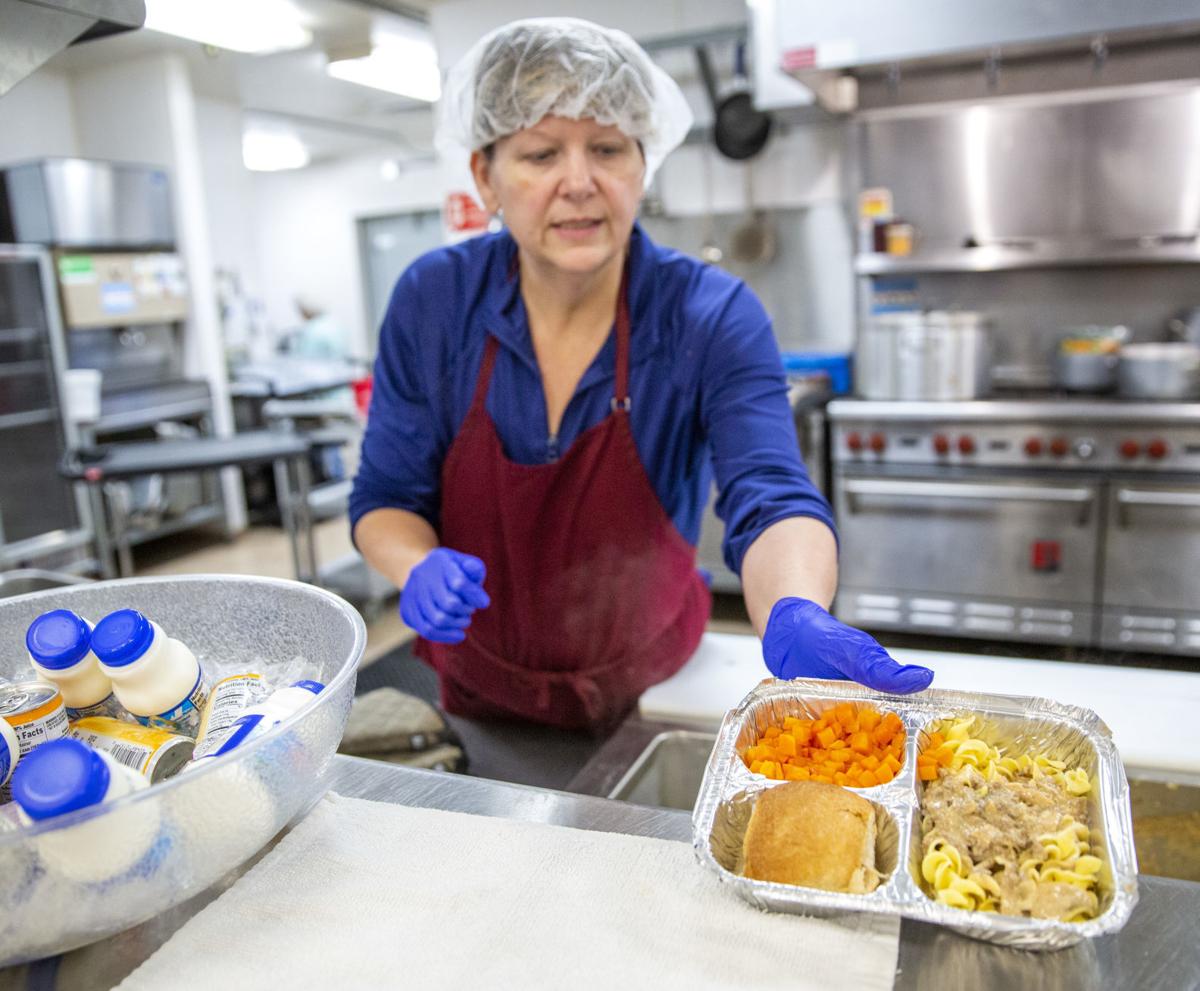 BURLEY — Magic Valley nursing homes, along with others nationwide, are restricting non-essential people at their facilities due to the COVID-19 outbreak, and most senior centers in the region have suspended congregate meals and activities — but will continue to deliver Meals on Wheels.
Shawna Wasko, spokeswoman for the College of Southern Idaho's Office on Aging, said the Twin Falls Senior Center, Kimberly Senior Center, Hailey Senior Center (The Connection), Hagerman Senior Center, Albion Senior Center, Oakley Senior Center, Eden Senior Center (Silver and Gold,) have closed. The Minidoka County Senior Center remains open and the Burley Senior Junction remains open for congregate meals but has suspended other activities.
All centers, even if they close for congregate meals, will continue to deliver Meals on Wheels to their clients at this time, Wasko said.
The Twin Falls Senior Center closed activities and congregate lunches starting Monday for an indeterminate period of time, according to a press release.
The center will continue to provide Meals on Wheels as long as they have staff and volunteers, Jeanette Roe, director at the Twin Falls Senior Center, said in the statement.
"It's really important to be able to continue delivering the Meals on Wheels because they are the people that can't get out of their houses and sometimes it is the only meal they get all day," Bob Alverson, site manager at the Senior Junction, said.
As of Monday, the Senior Junction is open for congregate meals but has suspended all other activities at the center.
Alverson said the center has a good supply of food and paper products but the center may need extra financial donations if the meal numbers drop.
He said the center is planning to deliver an extra meal to all Meals on Wheels clients on Wednesday to help them stock up a little.
Magic Valley nursing homes are restricting access to non-essential people and suggest that family or friends call or Facetime residents to keep in touch during the coronavirus outbreak.
On Saturday, the Centers for Medicare and Medicaid Services advised a nationwide visitation restriction at skilled nursing facilities.
"We are restricting any non-essential people," said Bryron Kroeger, administrator at the Mini-Cassia Care Center in Burley, which has 68 beds.
All congregate activities have also been suspended at the center.
Kroeger said people should stay in contact with friends or family at the center by telephone and Facetime is available for residents.
"They are doing alright and we are trying to keep them entertained," he said.
Kroeger said the facility does not need any help from the community at this time and advises against people sending cards or letters to residents to cheer them up.
"We don't know how long the virus can live on paper," Kroeger said.
Administration at Parke View Rehabilitation and Care Center could not be reached on Monday but posted on its website that it has also restricted visitors.
The Parke View website says it is following Centers for Disease Control recommendations including strict handwashing procedures and in many circumstances, staff are wearing personal protective equipment when indicated by the resident's condition.
The facility is allowing only essential medical personnel or end-of-life visitors at this time.
Complete coverage: What Idahoans need to know about the coronavirus
Looking for local information on the Coronavirus? We've got you covered.
Concerned about COVID-19?
Sign up now to get the most recent coronavirus headlines and other important local and national news sent to your email inbox daily.