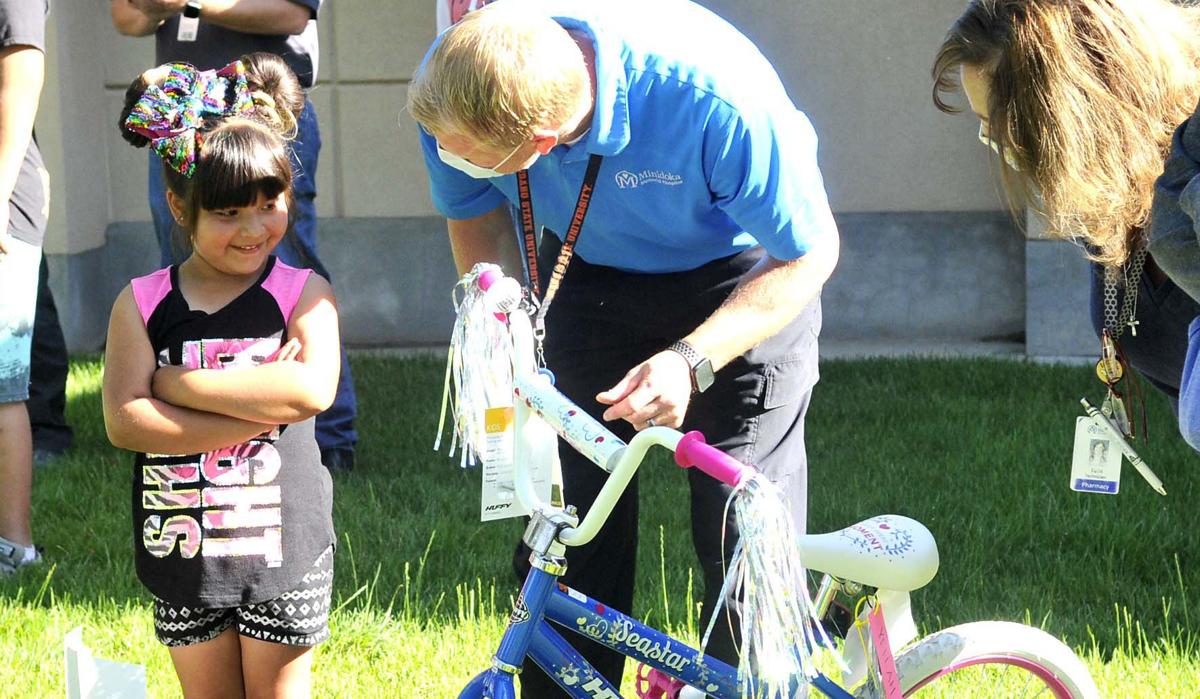 RUPERT — The smiles of 10 children who received new bicycles on Friday were only eclipsed by the excitement of the staff at Minidoka Memorial Hospital who delivered them.
The hospital, in conjunction with Fred Myers, McCain Foods and some anonymous donors from the hospital, gave the bikes away to children in the community who needed them.
"I like everything on it," said 6-year-old Yeilah Juarez as she admired the bike she received with an attached warning bell on its shiny blue frame and silver tassels jutting from pink handlebar grips.
As a big fan of mermaids, she especially appreciated that the word Seastar was written on the crossbar.
Juarez now has to learn to ride without training wheels.
Blake Hollingsworth, director of human resources at Minidoka Memorial, said the hospital's team-building project was tackled by departments throughout the hospital. Each department completed five objectives to win pictures of bicycle parts. When the bike was complete they were awarded the opportunity to give away a bike to a child.
There are 350 employees at the hospital and they all participated.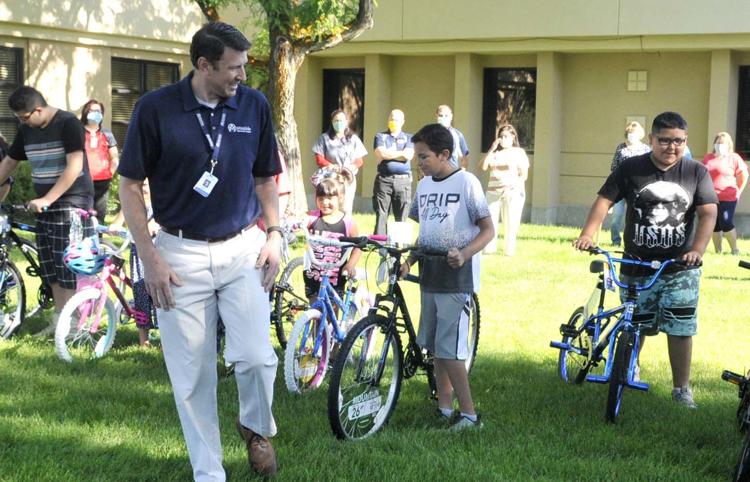 "It was Blake's idea," hospital CEO Tom Murphy said. "It's a good way to build morale and culture and give back to the community."
The recipients were selected through recommendations from the county's schools and through the Rupert Boys and Girls Club.
Hollingsworth said finding the bicycles to purchase became one of the biggest challenges of the project.
"It was a hunt," he said.
Minidoka Memorial Hospital staff scoured southern Idaho for the bikes and purchased some from back east.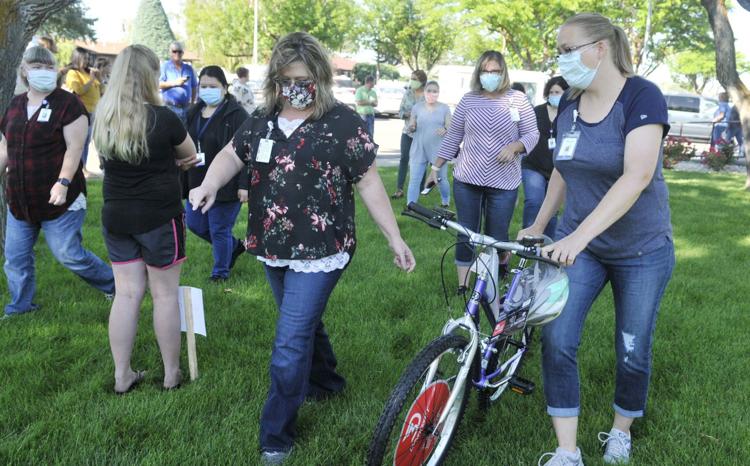 "We only received the names of 10 children, but if we would have received 20, we would have found a way to give that many away," Hollingsworth said.
Armentha Goffinet's son, Cordell Sibbett, 14, was also one of the recipients. She said she went to Walmart three weeks ago and they only had a few small bikes left.
Sibbett said he only found out about the bike the day before and he was thrilled.
Hospital employee Tammy Hanks helped bring one of the bicycles out of the hospital and to the waiting circle of children who were each standing near their name on a sign stuck into the lawn.
"It is such a blessing to do something like this that brings everyone together in a team-building effort to benefit the community," Hanks said.
Lisa Bull Bigney's daughter, Emily Bull, 8, also received one of the bikes.
Bigney said Emily's current bike was too small for her, but she was still riding it and she shared it with other children in the neighborhood. They plan to keep the old bike around for the neighbors to enjoy.
Be the first to know
Get local news delivered to your inbox!