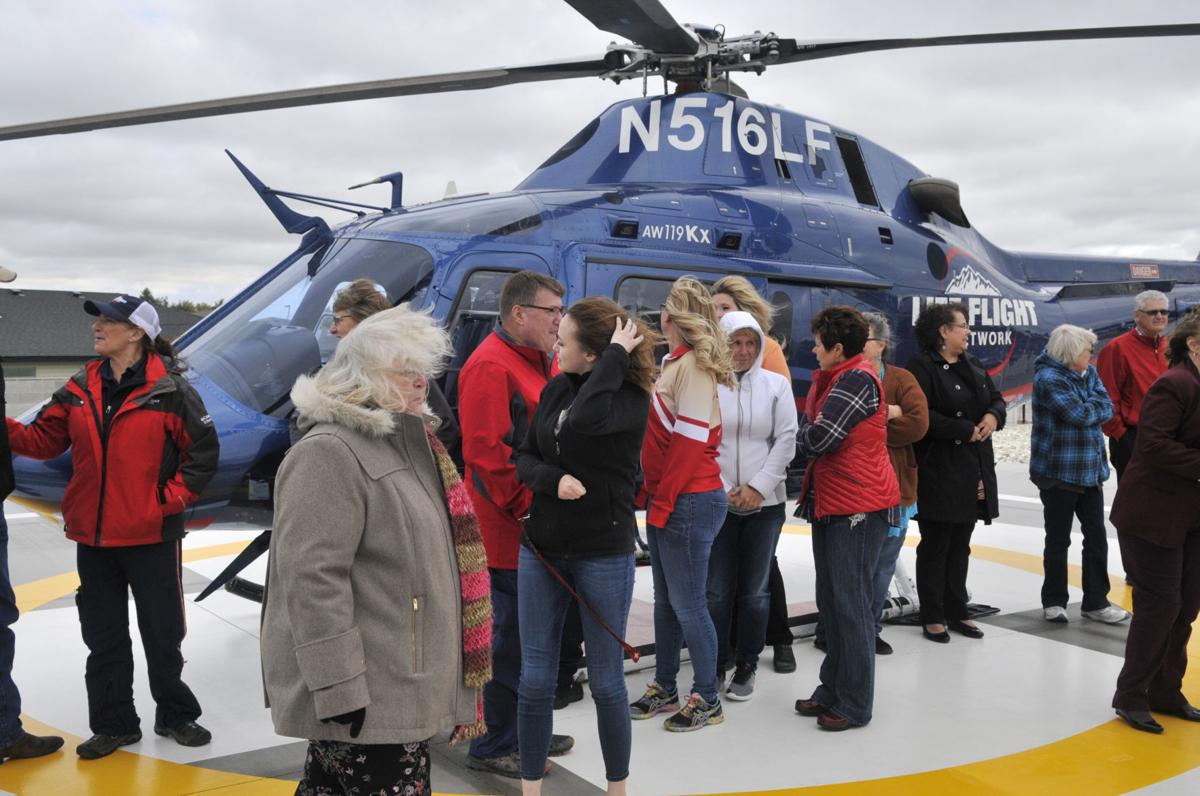 RUPERT — A blustery day on Friday didn't stop Minidoka Memorial Hospital from celebrating the completion of a first phase of projects, including a new emergency services helicopter landing pad.
Hospital and flight staff was joined by community members and government officials as the Mini-Cassia Chamber of Commerce held a ribbon-cutting ceremony to commemorate the event.
The $1.3 million first phase includes the new larger, elevated and fenced landing pad for the air ambulance helicopter, which was moved to a new location about 50 yards to the east of the old location. Other improvements include an addition to the hospital's emergency medical services building, which will house the ambulances and mini-buses for the hospital's extended care facility along with new parking lots on the north side of the hospital.
"It represents a significant investment in the facility," said Tom Murphy, Minidoka Memorial Hospital's administrator.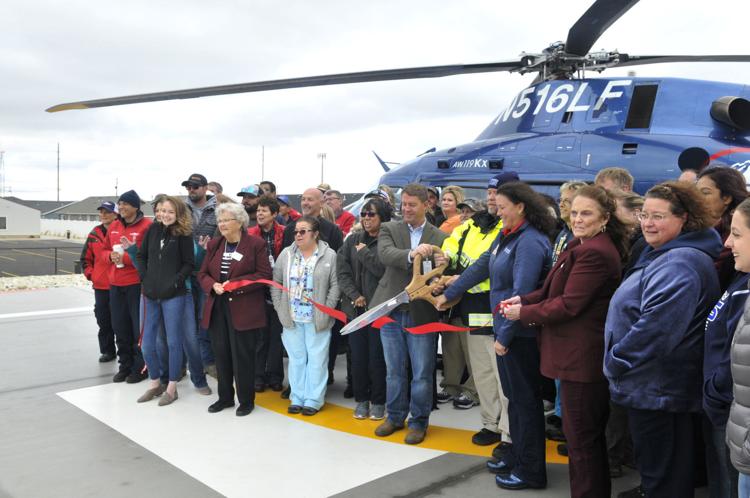 Life Flight Pilot Chad Walters said they often have to land the helicopters on all kinds of terrain and in all kinds of circumstances.
"We make do quite a bit and this shows that the hospital really care about everyone's safety," said Walters.
Walters said the new pad is elevated, which helps mitigate the wind that comes across the hospital building and increases everyone's safety during landings.
Life Flight Nurse Teresa Tuma said the emergency flight service covers an area from Salt Lake City, Utah, to Boise.
"This pad is really amazing, it is state-of-the-art," Tuma said.
The fence keeps people from wandering onto the pad and offers a measure of safety for the patients, flight crew and the public, Murphy said.
Flight Paramedic Sara Osler said the larger size will also accommodate more aircraft when needed.
Murphy said the older pad did not meet Federal Aviation Administration guidelines.
"Safety is our No. 1 concern," Murphy said.
The expanded EMS building was partially funded by two grants through the Idaho Transportation Department totaling $456,000, hospital marketing director Kim Vega said.
The new building will allow staff to store the equipment out of the elements and will extend the life of those vehicles. The building will also be used for maintenance and repairs.
The second phase of the project will include a new emergency department parking lot, which is scheduled for 2020 and phase three will add a new front parking lot, slated for 2021.
The hospital is now fully staffed and there are four full-time board certified emergency medicine physicians working in the ER. The change allows the primary care providers to focus more on patient care at the Rural Health Clinic.
"The hospital has done an amazing job recruiting new doctors," said Minidoka County Commissioner Sheryl Koyle.
Be the first to know
Get local news delivered to your inbox!