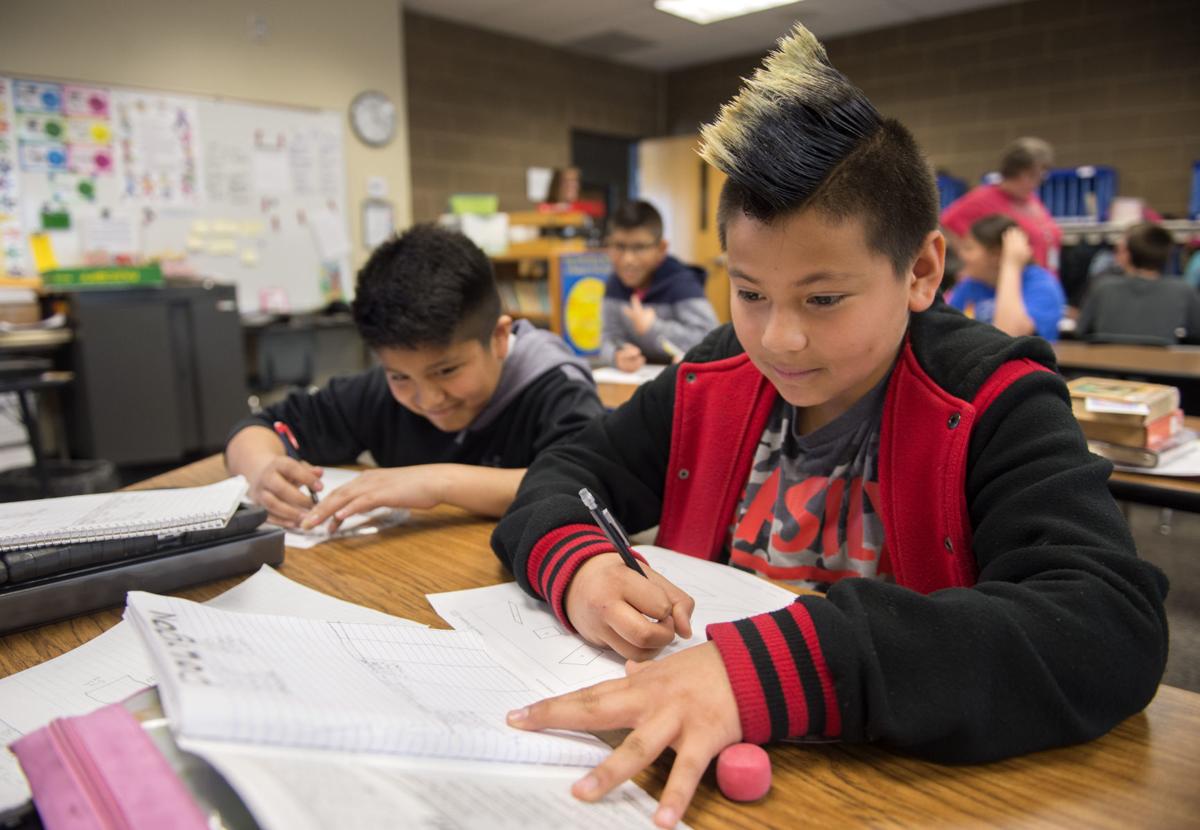 BURLEY — Mini-Cassia residents will have two measures on Tuesday's election ballots.
Polls will be open from 8 a.m. to 8 p.m.
Minidoka County School District general obligation bond
Minidoka County School District patrons will be voting on a $21 million general obligation bond.
Voters turned down the same bond request in March.
The bond will be used to add and equip six classrooms each at Heyburn and Paul elementary schools and at West Minico Middle School to alleviate overcrowding at those schools, build a new agriculture building at the high school and make improvements at schools throughout the district.
Heyburn Elementary will also get a second gym. The school's gym is now used as a lunchroom, physical education room and an auditorium.
The bond will be used to upgrade or replace heating and air conditioning systems at Rupert and Paul elementary schools and at Mt. Harrison Jr./Sr. High School.
The bond will buy land, build and equip a new agriculture building, install a gym floor and concessions and restrooms at the softball and tennis facilities and upgrade career and technical education spaces at Minico High School. It will also be used to improve security throughout the district.
The measure requires a super majority or 66.67% approval to pass.
The requested bond will increase property taxes $25 per year on a home assessed at $100,000 with a homeowner's exemption.
Burley Public Library two-year operating override levy
Burley residents and Minidoka County residents living in North Burley will vote on a renewal of a temporary two-year operating override levy with a 3% increase for the Burley Public Library.
The $277,280 levy will be assessed for each year in 2019 and 2020.
The levy was implemented in 2007 and will allow the library to continue the services it currently provides.
The money will be used to fund librarians and support staff salaries and benefits along with collection development and maintenance. It pays for a children and youth librarian to deliver reading support and educational programs and help select age-appropriate materials. The levy also pays for computer and technology classes, the summer reading program and after-school programs. It supplies after-school study and assignment assistance through junior resource interns for traditional library and skilled computer help and for library programs.
The levy is also used to fund a contract computer tech and provide audio support for library programs. Other uses include citizen access to member public libraries in a consortium and it pays for ongoing operating costs of the library automation system and equipment systems. It also funds the purchase of additional books, e-books, audio books, software and tutorial databases along with library operating supplies.
The measure requires a simple majority to pass.
The yearly tax cost of the levy for a home valued at $100,000 without a homeowner's exemption will be $42.89.
Be the first to know
Get local news delivered to your inbox!