BURLEY — To be or not to be — insane.
That was the question as a Burley High School English class put Shakespeare's Prince Hamlet's sanity on trial in front of a real judge after Hamlet allegedly admitted to four murders.
Burley High English teacher Jodie Beck said this was the first year she held trials in lieu of making students take a test or write an essay after they finished studying the play. Groups of her students held four trials on different days over a two-week span.
"Four-hundred years later, whether or not Hamlet was insane has never been determined," Beck said.
The idea came to her as a way to make Shakespeare relevant to her students.
"I just knew we needed something new," she said. "I want them to really own it, understand it and be able to apply critical thinking."
Beck said the students did not receive any outside scripts and did their own brainstorming for prosecution and defense strategies.
Cassia County Prosecutor Doug Abenroth coached the students prior to the trial on how to prepare and what to expect.
Students playing Hamlet, his defense attorney, a prosecutor and multiple witnesses, including his father's ghost, took the stand after being sworn to tell the truth by Mike Rose, the school's resource officer.
"I think this is really great," Rose said. "It gives student practical experience on how the court system works."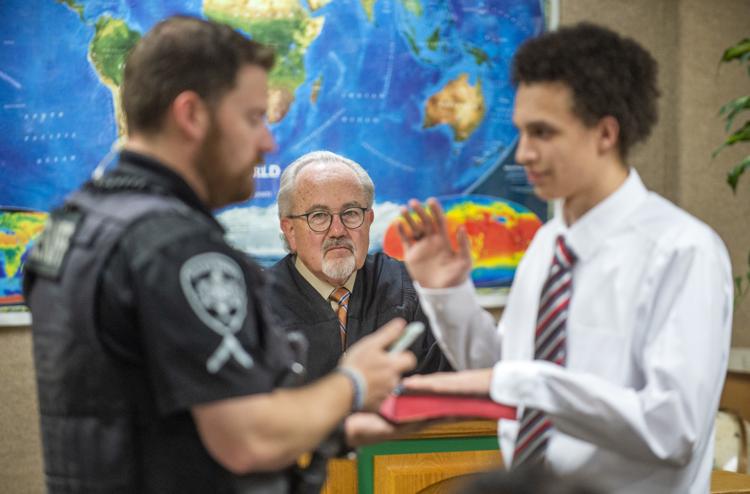 Student prosecutor Jade Larson and Mikayla Shirley, Hamlet's attorney, questioned witnesses to prove or disprove that Hamlet had been driven insane by his father's death, his mother's immediate remarriage to his uncle and the so-called friends deployed to spy on him.
Larson, who admitted to being nervous prior to the judge entering the mock courtroom, said her team had gathered all the evidence they needed to prove Hamlet's sanity.
Shirley said her strategy was simple: She would use all the events that occurred during the play to prove he was insane.
Larson and Shirley gave opening and closing arguments and examined and cross-examined witnesses before hearing Fifth Judicial District Magistrate Judge Rick Bollar's verdict.
"There was a good display from both of them and the witnesses," Bollar said before announcing his decision.
Bollar asked Shirley why she did not have Hamlet testify, and she said it was because "he was crazy."
Bollar said Sierra Smith, who portrayed Ophelia, Hamlet's ex-lover, gave a performance that replicated "daytime television," and he noted the differences in style between the two student attorneys, with Larson asking questions where she did not always know if the witness's answers would benefit her case, while Shirley only asked one question to which she didn't already know the answer.
"You were all very well prepared and all of you did an excellent job," he said.
He also asked the students gathered to watch the trial to raise their hands if they thought Hamlet was insane, or if they thought "he was not always without his senses," before announcing his decision.
Good literature, he said, always makes readers sympathize with how the characters feel.
Bollar ultimately proclaimed that Hamlet, indeed, was of sound mind and capable of bearing the legal responsibilities of his actions.
After Bollar left the judge's bench, set up in the school's media center, Rose emerged with a shiny pair of handcuffs and placed them on Hamlet's wrists, played by Alex Gil.
"It's not the first time," quipped Gil as he hung his head — and laughter erupted from the watching students.
Putting Hamlet on trial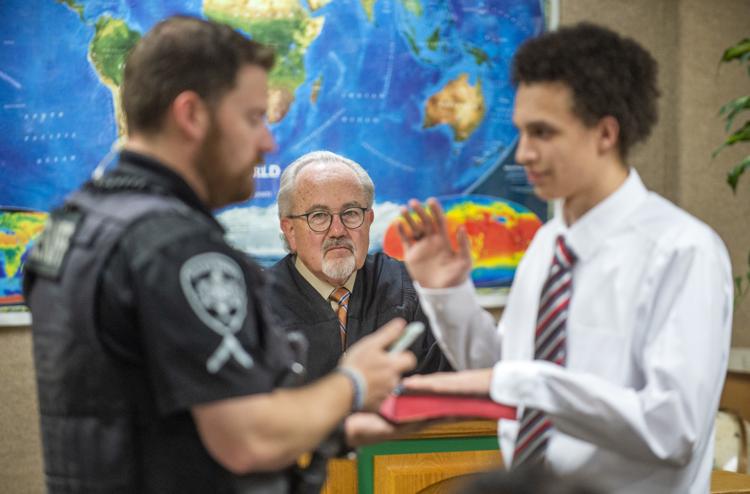 Putting Hamlet on trial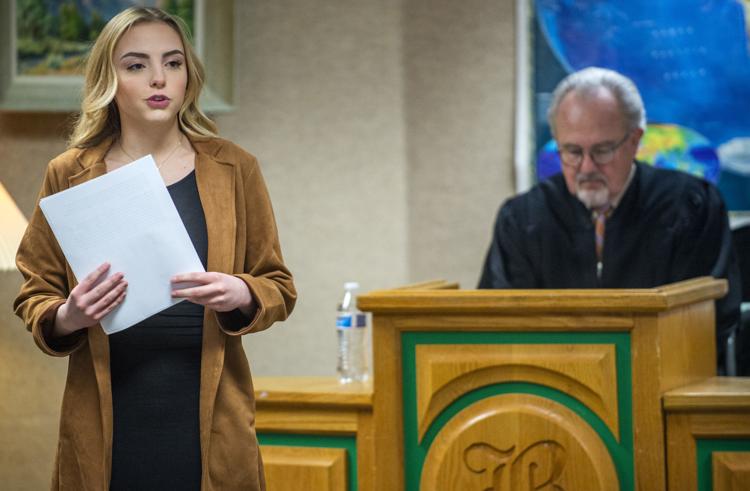 Putting Hamlet on trial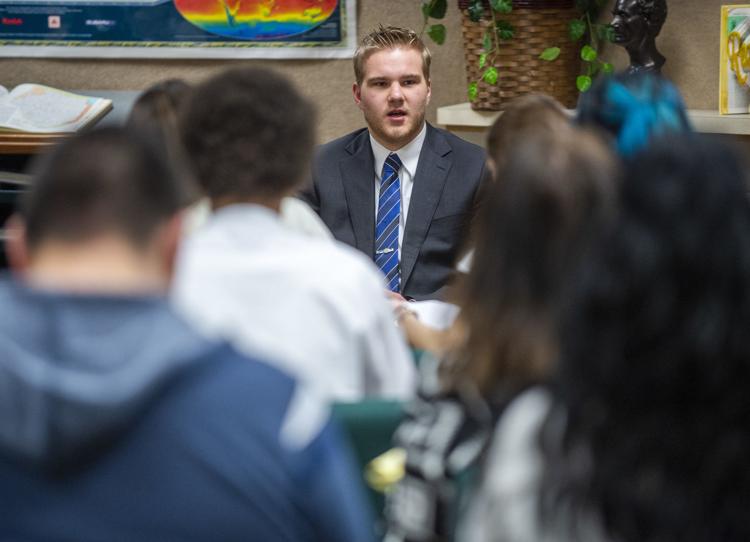 Putting Hamlet on trial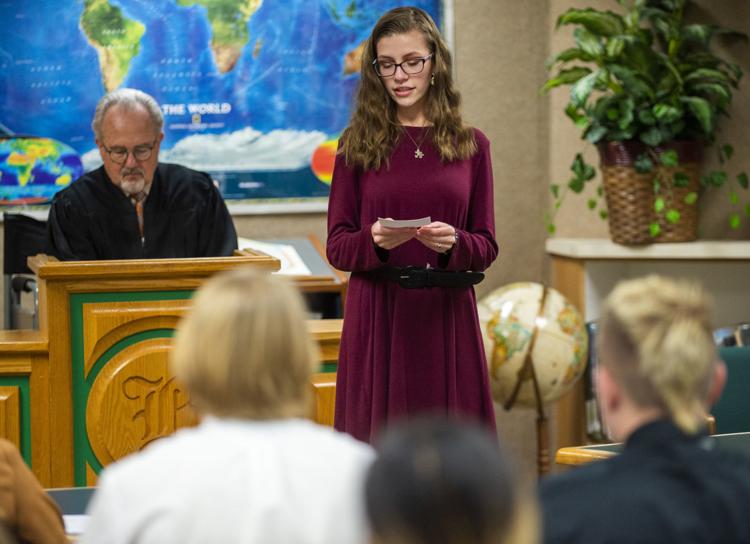 Putting Hamlet on trial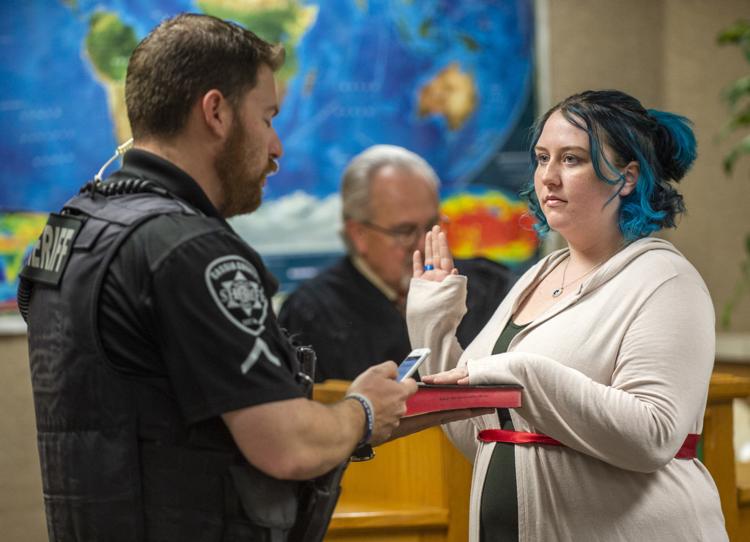 Putting Hamlet on trial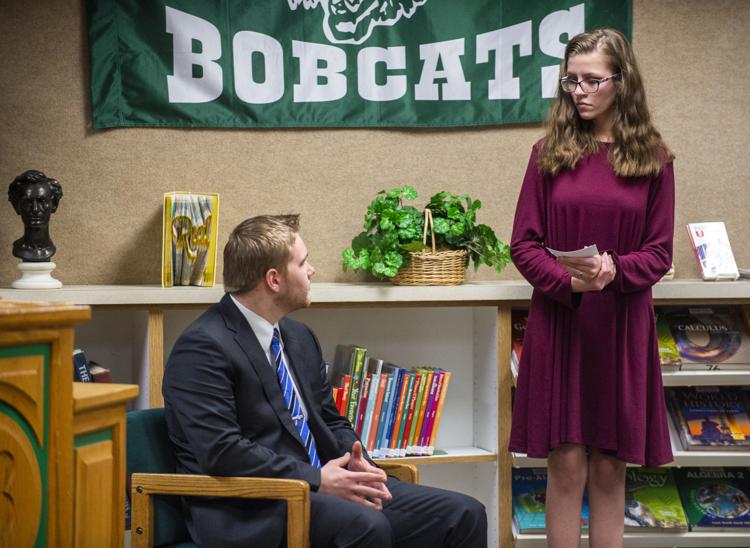 Putting Hamlet on trial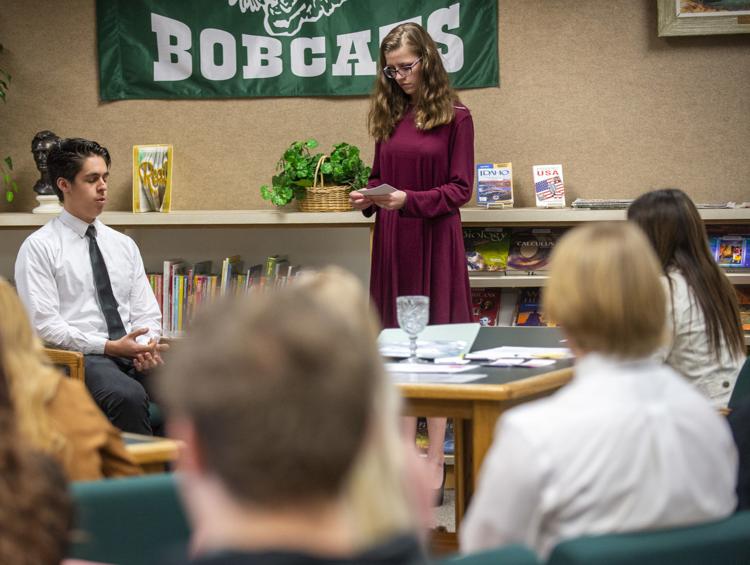 Putting Hamlet on trial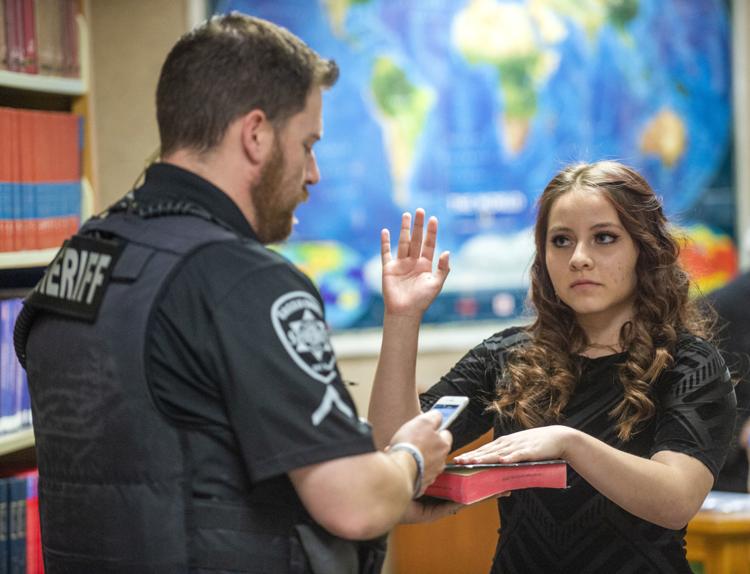 Putting Hamlet on trial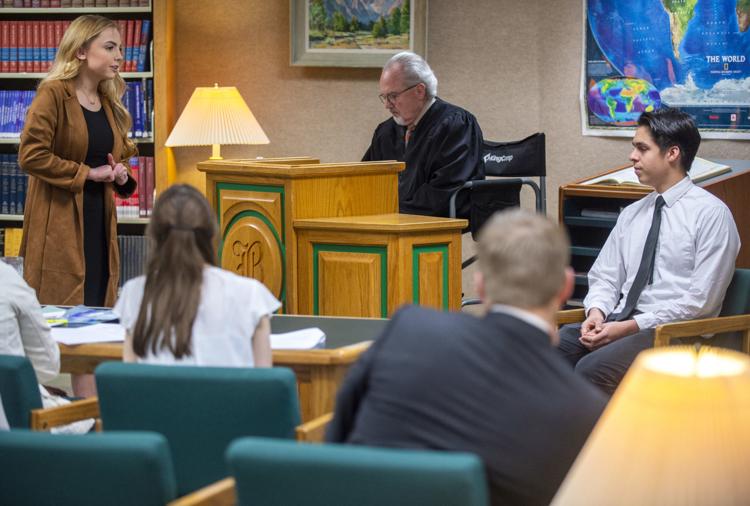 Putting Hamlet on trial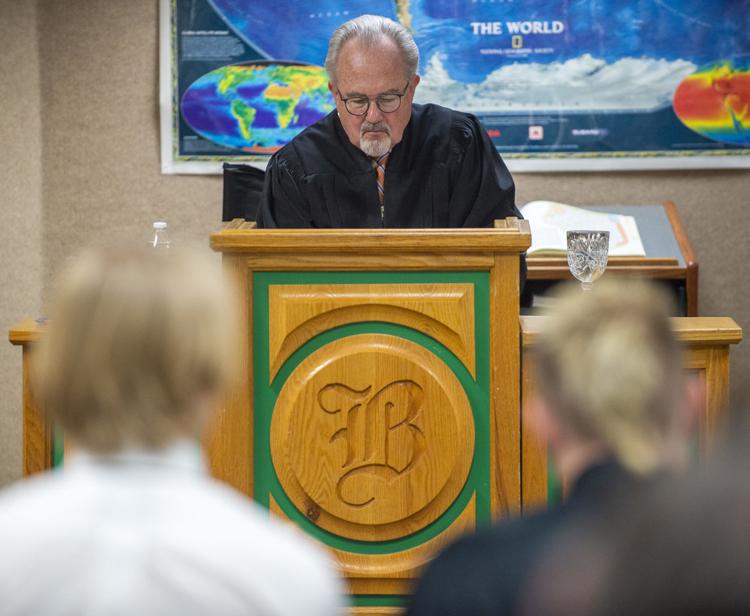 Putting Hamlet on trial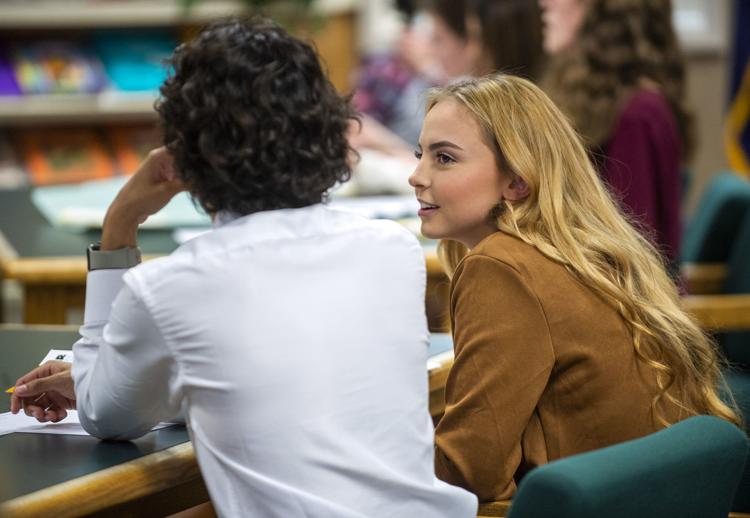 Putting Hamlet on trial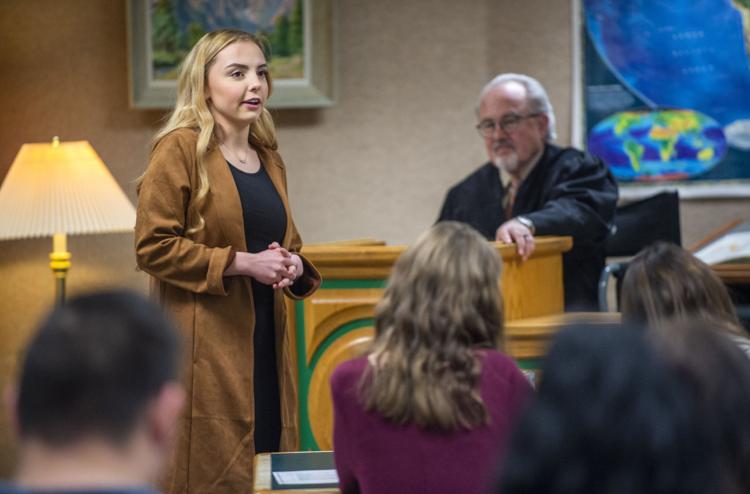 Putting Hamlet on trial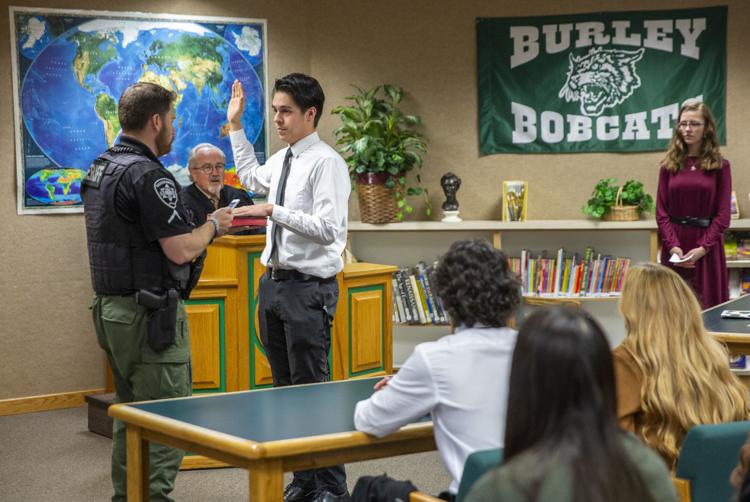 Putting Hamlet on trial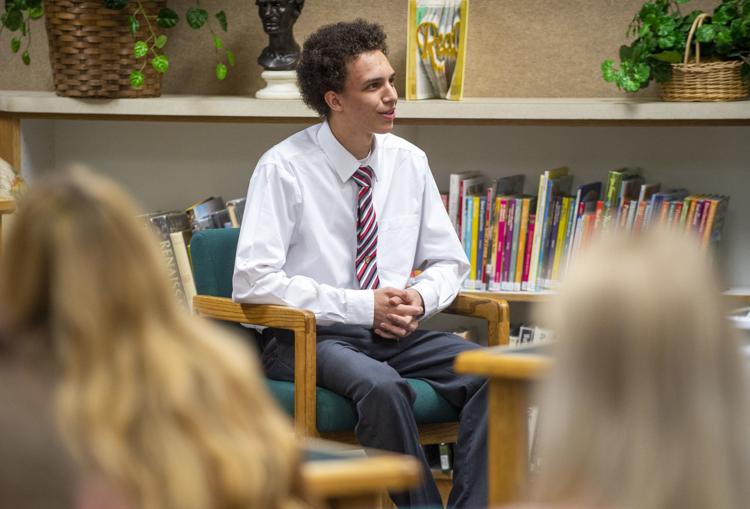 Putting Hamlet on trial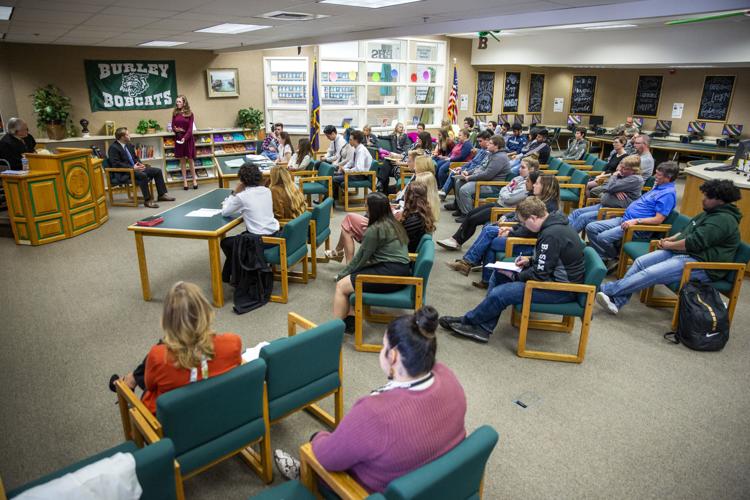 Be the first to know
Get local news delivered to your inbox!