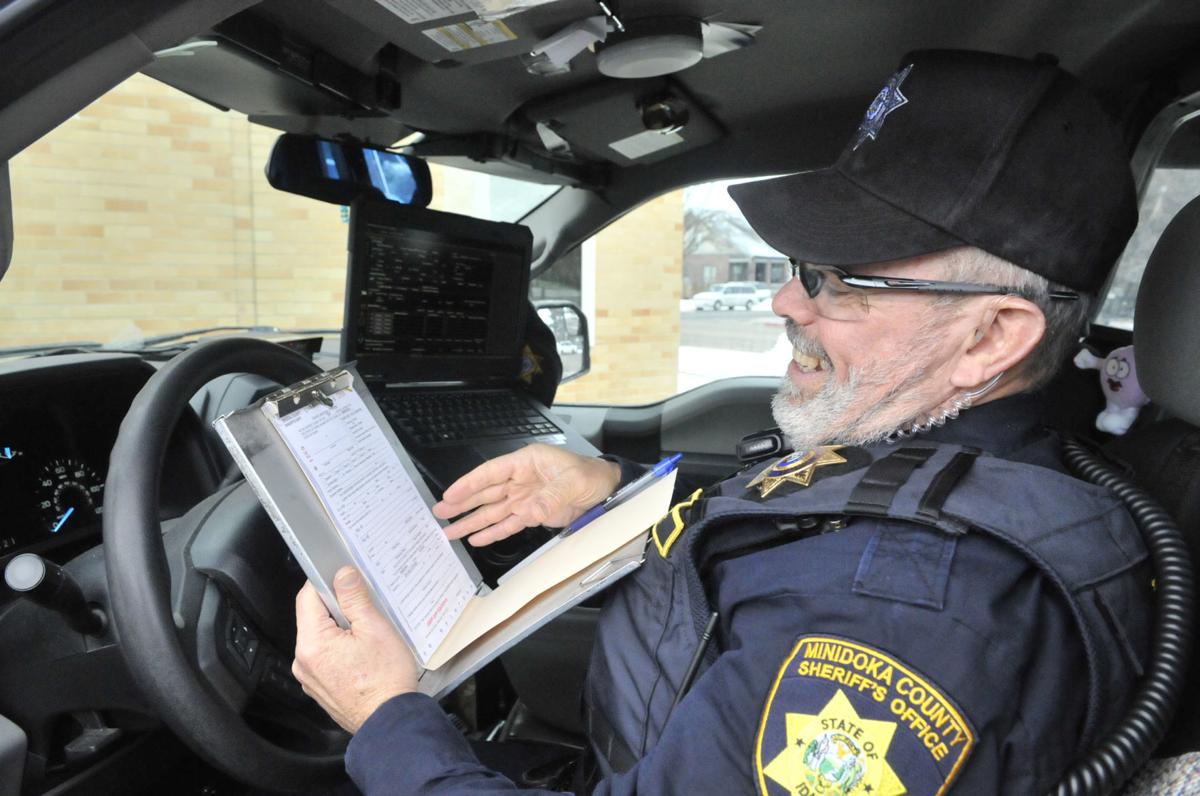 RUPERT — During Richard Koyle's first shift as a new reserve officer for the city of Rupert, police cruisers had a single light on top. When an emergency call came in to the station, the dispatcher would flip a switch to turn a light on at the top of the city's water tower as a signal for the officers to go to a phone booth and call the station for the information.
Now, 41 years later, Koyle is retiring. For 31 of those years, he served as a deputy at the Minidoka County Sheriff's Office.
Koyle volunteered as a reserve police officer for a couple of years and when a spot opened up on the police force, the former Rupert city water department employee took the leap and became a full-time police officer.
"That first day as a full-time officer was very scary," said Koyle, now a sergeant with the sheriff's office. "I wondered what I'd gotten myself into."
Koyle spent all 41 years of his career as a patrol officer on the streets and his deep desire to help people kept him moving forward day after day.
As a new officer, he had no idea how much technology and people in general would change over the next four decades, he said.
Early in his career, he would handwrite his reports at the end of each shift. Eventually, the department switched to typewriters, and then the department shared one big computer that sat at the back of the squad room, he said.
On a recent shift, on the cusp of retirement, he looked over a new electronic ticket machine installed in his patrol vehicle, a Ford F-150 pickup. He received training on the new machine but will retire before the system is put into use on the streets.
"I would have liked to write at least one ticket with it," he said.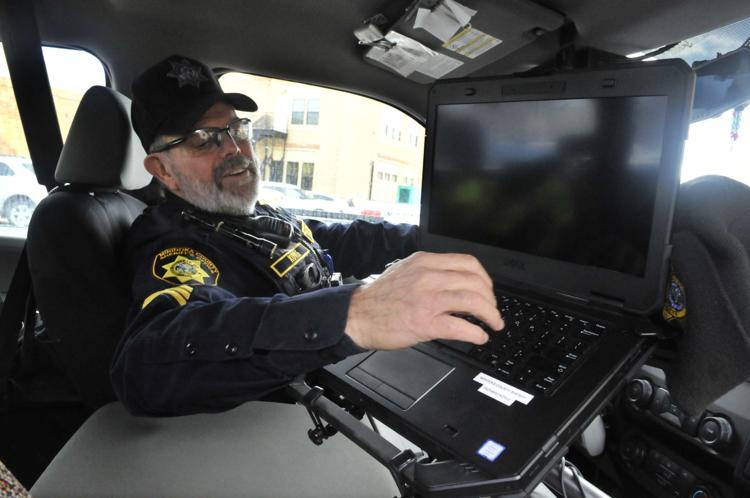 Service revolvers were eventually replaced by pistols, radar technology advanced and stun guns, which had to be used within arm's reach of the suspect, evolved into Tasers, which now shoot a probe from a distance. Breathalyzers that test blood-alcohol concentration in drivers advanced from a device that had a tube with a balloon to sophisticated handheld equipment.
Koyle also watched dispatch mapping systems come into use, which can pinpoint an emergency call, along with the technology that allows a person to text a message during an emergency to 911.
"Technology has definitely changed the most out of everything," Koyle said. "But the attitudes of people on the streets also changed. I think they used to be friendlier."
Koyle chalks the new attitude up to a growing anti-law enforcement sentiment in the country and because he thinks drug use increases people's wariness of officers.
"Drugs were around 40 years ago," he said, "But back then it was acid, LSD and heroin."
Some drugs, such as heroin, are cycling back into popularity now, he said.
As Koyle looks back on four decades of police work, hundreds of hours spent on the desert north of Rupert stick out.
"I recovered a lot if people off that desert," he said.
You have free articles remaining.
The Bureau of Land Management used to have a desert patrol, which meant a lot of time on the dusty desert roads.
Of all the calls, he said, the suicides and fatalities were the worst ones.
Luckily, he said, his wife, Tracy Koyle, is a dispatcher with Southern Idaho Regional Communications Center, so he had an understanding partner to go home to after a bad shift.
Once, he was driving on the interstate and a truck driver wasn't paying attention and followed his patrol car off into the median.
"That was my scariest call," Koyle said.
Thankfully, he wasn't hurt.
Traffic stops on the interstate also tend to be tense moments and are some of the most dangerous stops an officer makes.
"You just don't know who is in there and who you are walking up on," he said.
The best excuse for speeding he ever heard from a motorist came from a person who said they were speeding because they needed to use the restroom, but obviously they hadn't made it there in time, he said.
"I gave them the ticket anyway," he said.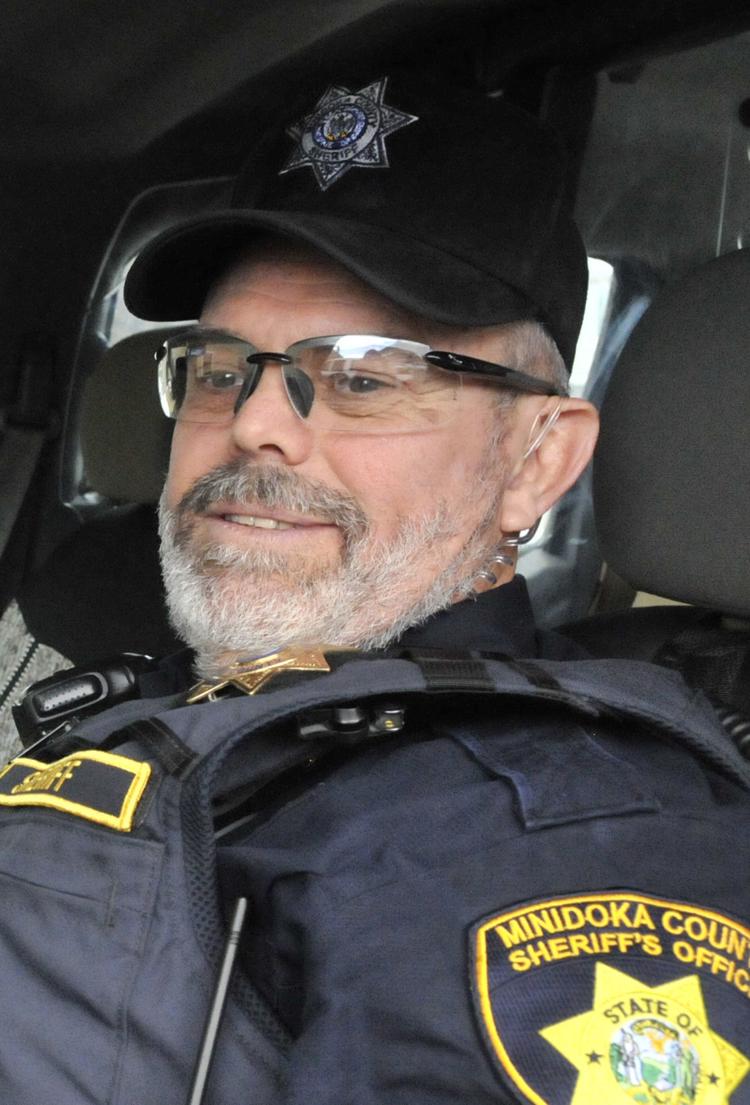 The best part of the job was really helping people and "always seeing something new," Koyle said. "That's why I stayed this long, I loved it."
Sheriff's Lt. Rob Cobbley said replacing an officer like Koyle is no easy task.
'He's an experienced officer and a leader of men," Cobbley said.
An officer with Koyle's experience can't be easily replaced with an officer new to the streets and more experienced officers tend to have better work ethics, he said.
"His experience has been invaluable and we have to fill his shoes and they're big shoes to fill," Cobbley said.
Koyle's one regret was not going to school so he could have earned advanced certificates.
"The one piece of advice I'd give young people thinking about this career is go to college," he said. "That helps you get the advanced certificates later."
If he was starting his career again today, he said, there is one other thing he'd make sure to do.
"I'd start a diary on day one," Koyle said. "I wished I had recorded everything I did each day. You could write a book."