BURLEY — The suicide prevention group Mini-Cassia PAuSe is refining a prototype suicide resource guide that will be given to police officers to hand out during suicide attempts or suicide calls.
The resource guide, published in conjunction with Intermountain Cassia Regional Hospital, will include a list of mental health hotline numbers, hospitals and clinics, counselors, mental health treatment centers, addiction and substance abuse resources along with other support services. Along with going into police cars, it will also be available at many public buildings and businesses in October — and it will be translated into Spanish.
The guide also has information on how to ask the right questions when someone is concerned that a family member or friend is suicidal and how to recognize the signs, have an open conversation and how to get help.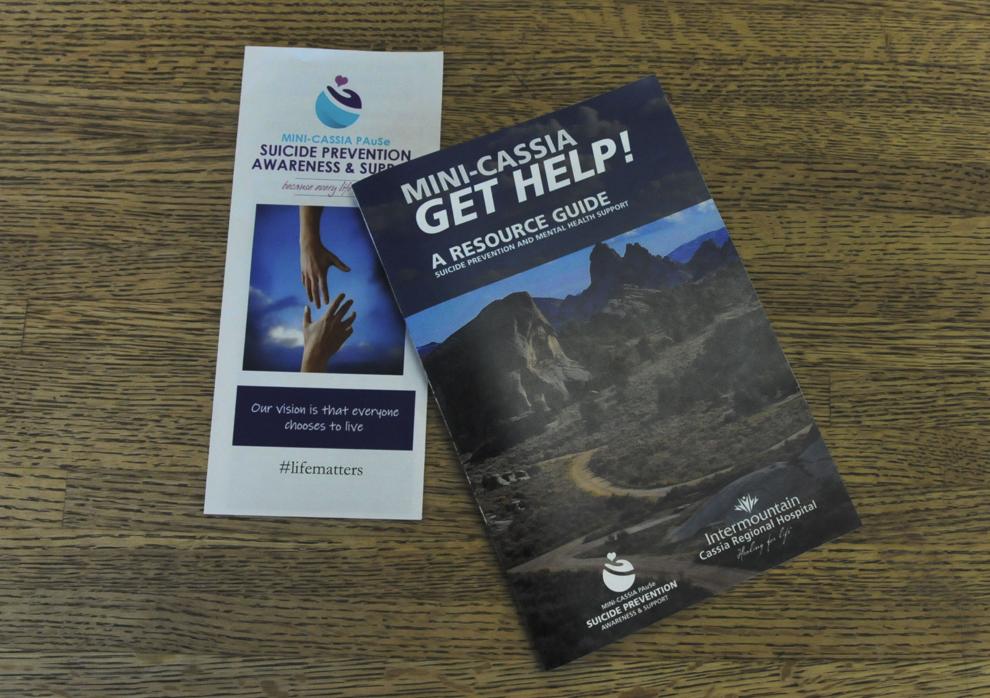 Combined through August 2021 in Cassia and Minidoka counties, there have been seven suicides, which equals the number for the entire year of 2019. In 2020 the number of suicides in the two counties was 11.
"What the numbers don't track are the attempts or people who are transported to other hospitals and die there," PAuSe Board Member Kyle Hodges said.
Having officers give out the resource manuals to families who are experiencing a crisis will be immensely valuable, Hodges said.
Minidoka County Sheriff Dave Pinther said they often do not receive calls regarding people who have completed the act.
"We usually don't get that call," he said. "The person who calls us is usually looking for preventative help."
It will be useful for deputies to have the resource guides to give out to people and their families, he said.
Pinther said officers do not receive a lot training regarding suicide calls when they attend Peace Officer Standards and Training certification classes.
The sheriff's office has responded to four to five attempted suicide calls during the past month.
"Thankfully, we didn't lose any of them," Pinther said.
Officers, he said, have to approach the situation from a safety standpoint, not only for the individual but for the officer. He coaches his deputies to calmly deescalate the situation when possible to avoid further trauma.
Pinther said he expects the suicide call volume to continue to rise in the next few months if many things begin to shut down again due to COVID-19.
In Cassia County from Jan. 1 through Tuesday, deputies responded to 103 calls for suicidal subjects but there were likely others that were reported as welfare checks, said DeAnn Taylor, Cassia County Sheriff's Office dispatch supervisor said.
Through August across the state, 226 people died by suicide, which is down 20% from 2020, according to the Idaho Department of Health and Welfare data.
According to the Centers for Disease Control and Prevention Idaho consistently ranks in the top 10 states for suicides and reached number five in 2020.
Officials said in the second quarter of 2021 the Idaho Suicide Prevention Hotline, a member of the National Suicide Prevention Lifeline, received more calls and texts than any other previous quarter with 4,324 calls and 355 texts or chats.
After the statewide suicide prevention organization SPAN disbanded in 2018, Mini-Cassia volunteers formed the nonprofit PAuSe, which works with both school districts, hospitals and other organizations to provide education on suicide prevention. It also provides gun locks and medication safes to people in the community.
The members also deliver comfort baskets to families grieving the loss of someone due to suicide. The basket contains information on support services along with books for adults and children on grieving, a blanket or robe, Hershey Kisses and Kleenexes.
"A survivor of suicide helped us put the baskets together," Hodges said.
The group also brings suicide awareness and prevention speakers to the community to talk with students, teachers and the public. and it sets up booths at community events to distribute materials. Next year it will pay for two Mini-Cassia emergency services workers to go to a Denver, Colorado EMS suicide prevention conference.
PAuSe's next community event is set at 7 p.m. Oct. 15 with speaker Gabe Salazar, who offers advice on finding resiliency, hope and direction in a hopeless situation. The event will be held at the King Fine Arts Center, 2100 Parke Ave.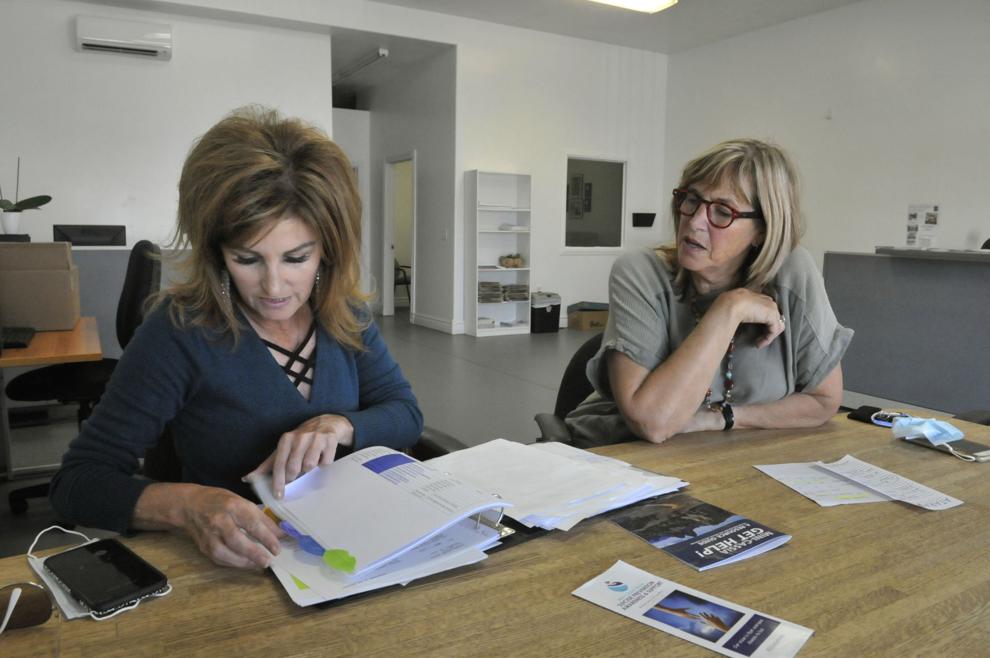 "One of our biggest accomplishments has been working with groups including the school districts on both sides of the river," Hodges said.
Too often, PAuSe Board President Dixie Tate-Dennis said, Mini-Cassia efforts are hampered by the division of the counties by the Snake River and it is important for groups to not duplicate services.
"Families on both sides of the river are impacted by suicide," Tate-Dennis said.
"It's not a county issue," Hodges said, "Suicide is a community issue."
All of the nonprofit organization's funding comes from donations and grants and it always needs financial support and volunteers. To help call Tate-Dennis at 208-431-9910.