BURLEY — The Mini-Cassia Criminal Justice Center, Minidoka County, Cassia County and others are being sued for $25 million in federal court by the mother of a 44-year-old woman who died Jan. 24 in jail.
The damage claim also asks for a punitive award, attorney fees and other costs. The case was filed on March 26. Tort claims were also filed the same day against Minidoka County and Cassia County.
Cassia County Attorney Doug Abenroth and Minidoka County Attorney Lance Stevenson both declined to comment on the case Monday.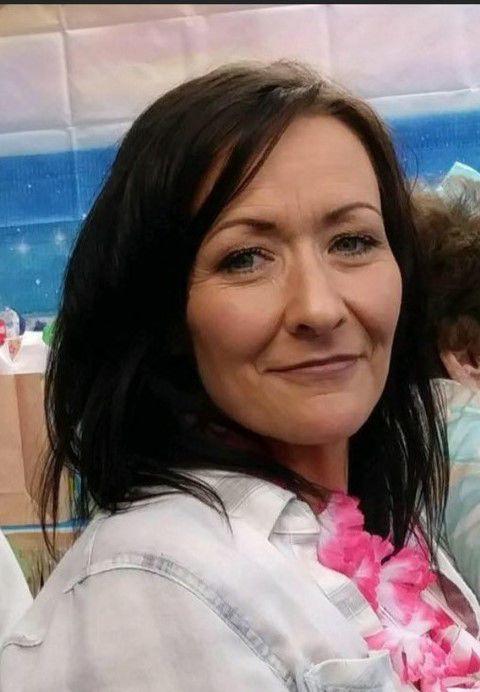 Stephanie Lynn King Eads, a mother of three who had a recent amputation of her left hand from an industrial accident, died in her cell after being incarcerated for 14 days, according to the lawsuit filed by Eads' mother, Carol Cole, and Eads' estate and family.
The death was from acute endocardia bacterial infection of her heart. The infection severely damaged the tricuspid valve and led to the collapse of her heart and lack of blood flow to her brain, with death following, according to court documents.
Officials have not given Cole or her attorney, E. Lee Schlender of Mountain Home, Eads's autopsy report, detention center records or video that would show her deterioration, treatment and responses from staff, or reports from other investigators including the Idaho State Police investigation report, which is still underway.
"It is believed the autopsy revealed that Stephanie died from an untreated infection of her amputation stump and arm, which was ravaging her entire body and heart," the lawsuit says. "The infection, if treated at an appropriate time, was treatable with medication and if needed, surgery."
"... The Sheriff's office and all of the staff at the Detention Center, including deputies and jailers, ignored Stephanie's known, obvious and severe deteriorating mental and physical condition for nearly two weeks and simply watched her slowly die," the lawsuit reads. "Their actions were by a definition grossly negligent, reckless, willful and wonton and can be aptly described as barbaric. Other inmates as well as jailers could hear her screaming and crying in pain; pleading for help. None was given."
The lawsuit says at least part of the time Eads was held in a cell with no bed, working sink, toilet or another source of water. She was unable to walk to the jail door's food portal to get her meals. Her cries for help and the requests by family and friends for her to receive medical care went unanswered. She progressively grew weaker and unresponsive until she died.
Other parties named in the lawsuit include Cassia County Sheriff Jay Heward, jail director George Warrell, nursing chief Deborah Bell, jail deputies Clell Frasier and Daniel Renz, and probation officers Enrica Molina, Jayone Fitzhugh and Amber Prewitt.
The lawsuit filed says Eads was arrested Jan. 7 for a probation violation after being released from the state's rider program on a felony drug use-possession charge.
She needed to be continually medicated after her accident and probation officials knew she was at a high risk for relapse due to her past drug use and use of opiates and other drugs for pain after the accident. Her use of pain medication while on probation was approved by the probation department.
On Jan. 17, family friend Lloyd Smith sent an email, which is attached to court documents, to the detention center nurse, Bell, urging staff to immediately give her proper medical care. The email states Eads was so dehydrated her lips had split and she could not stand and was in critical condition and close to death.
"She is in isolation and apparently not doing well at all. I am sure you see this a lot but her family is very concerned she is going to die in there," the email reads. The email went unanswered. Lloyd also called Bell, who he personally knows, and left messages, but she did not answer or acknowledge the calls. Multiple calls were made to the jail by family and friends, which were ignored "or answered with flippant information" that staff was on vacation, forms had to be completed and no one at the jail had the time to read the requests for visitation or return calls, the lawsuit says.
Eads was chained, belted and taken to Minidoka County on Jan. 22 for a court appearance on the probation violation charge for being in the vicinity of narcotics and other drug users after a residence was raided by police. In court, she was so debilitated the judge refused to continue the proceedings, saying she was in no condition to take part in the judicial process and she needed care before she could even understand the proceedings.
She was returned to the solitary cell until Jan. 24 when she was found dead. She did not die at the hospital as claimed by some defendants, the lawsuit says. In the emergency room at the hospital "... her eyes were totally glazed and clouded."
The lawsuit notes that a prior inmate, Thomas M. Rettew, 38, died in a holding cell at the jail on Jan. 17, 2019, of acute methamphetamine toxicity, according to a Twin Falls Sheriff's Office investigation.
The lawsuit's first claim of relief is against all parties named in the lawsuit for violation of the 14th Amendment to the U.S. Constitution, which grants a person protection from officials exhibiting deliberate indifference to serious medical needs.
A second claim of relief, against Minidoka and Cassia County, is for the deprivation of rights, privileges or immunity granted by the Constitution. The third claim, against Warrell and the individually named defendants, is also for violation of the 14th Amendment. The fourth claim, against all defendants, is for the liability of government entities. The fifth claim, against individuals and Monell, is for the denial of equal protection under the Constitution by governments that take federal funds to help protect the plaintiff. A Monell claim is a claim against a municipality based on the failure to train or supervise employees. The sixth claim, against both sheriff's departments operating under the Mini-Cassia Criminal Justice Center, is for the violation of Title II of the Americans with Disabilities Act.
The lawsuit asks for damages to be determined by a jury.
Be the first to know
Get local news delivered to your inbox!