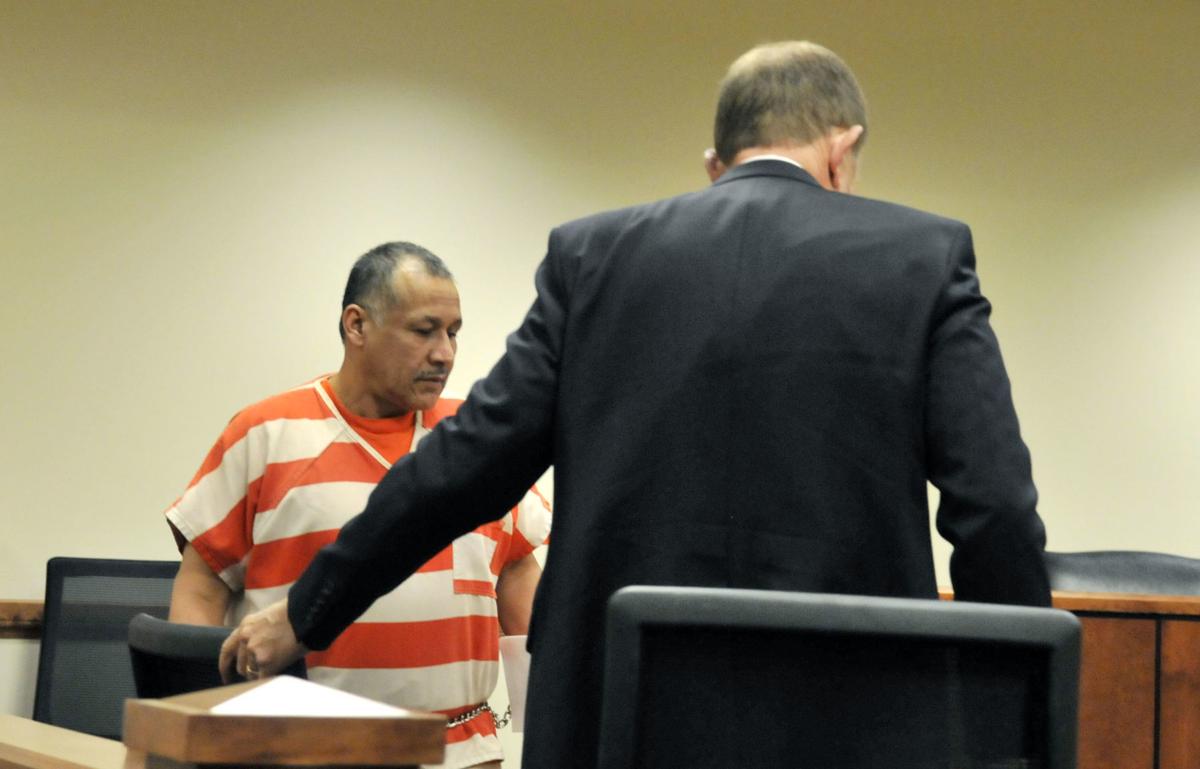 BURLEY — A witness in the case against the man accused of killing Regina Krieger has a history of lying to police and in court. But this time, he appears credible, a judge said May 8.
Cody Thompson testified April 26 that he was there on the 1995 night Gilberto Flores Rodriguez went to 14-year-old Krieger's bedroom and came out with a body wrapped in bedding.
In a preliminary hearing May 8, Rodriguez's attorney said Thompson and other witnesses were unbelievable, but Minidoka County Magistrate Judge Rick Bollar said he disagreed and he sent the first-degree murder case to district court.
Rodriguez, 56, will be arraigned May 20.
Rodriguez's attorney, Keith Roark, said in his 42 years working in courtrooms, he'd never seen two less believable witnesses than Thompson and Carlos Tena, who testified Rodriguez told him several times he'd murdered Krieger and disposed of her body.
Thompson, who was 16 years old at the time, said Rodriguez, who was in his 30s, told him to help him carry the body to the car. Later, they dumped her in the Snake River near a bridge in Minidoka County.
Thompson is serving a life sentence in prison for rape and intimidating a witness, and Tena is a convicted felon.
Roark said there is no doubt the prosecutor proved Krieger was murdered and that it was her body officials recovered on the river bank weeks after she went missing. But, he said, the prosecutor did not provide "one shred" of physical evidence showing Rodriguez committed the crime, and there was no evidence the crime was committed with malice aforethought.
In the April 26 hearing, Thompson admitted under oath he had lied to police on numerous occasions and changed his version of the story. He also admitted he'd lied under oath on the witness stand during another court proceeding.
Roark said whether the judge found enough evidence to send the case to district court would be determined by how the judge viewed his role in determining credibility in his courtroom.
"He (Thompson) admits he lied time and time again and he admits that he committed perjury," Roark said.
Tena said during the previous portion of the hearing that he was involved in three major Mexican drug cartels when Krieger was killed.
"That is the wildest story I've ever heard," Roark said.
Roark said the prosecutor's office named three confidential witnesses in the affidavit in support of the criminal complaint, but only produced two witnesses during the preliminary hearing.
The third uncalled witness, Roark said, told police Rodriguez showed up at a Burley home the night of the murder covered in blood and that Thompson admitted to killing Krieger. Roark said the witness also told police she saw a bloody knife that was buried at a Burley home, but after police got a search warrant, a metal detector and backhoe, it was never found.
Bollar said the "real-time version of the words" from the April 26 portion of the hearing initially showed someone who lacked credibility.
But, Bollar said, what struck him was that Thompson previously seemed to have something to gain by his lies, and now it appears now he has so much to lose.
Thompson said on the witness stand that by testifying he was putting his life in jeopardy.
"I found him believable in the terms of his story," Bollar said.
The manner of Krieger's death, Bollar said, included the slashing of her throat from ear to ear and a deep stab wound to her heart, which speaks to the element of malice aforethought.
Be the first to know
Get local news delivered to your inbox!