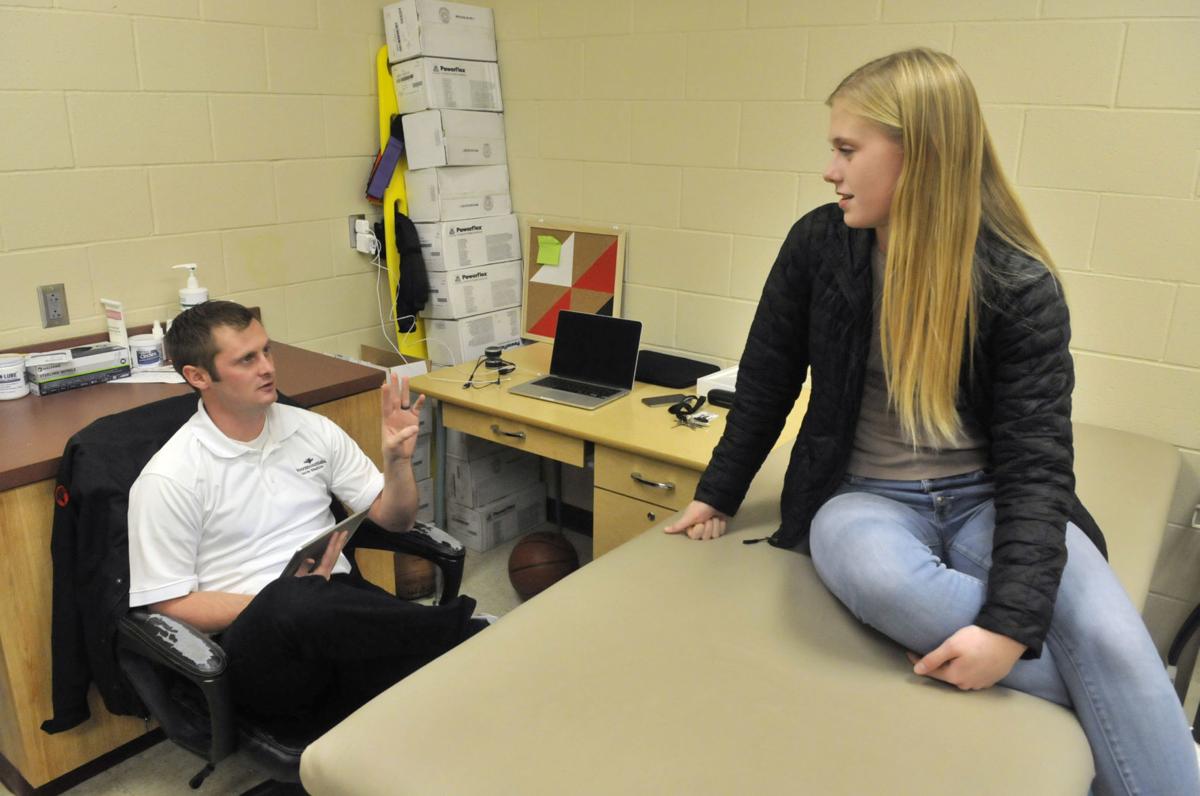 RUPERT — Minico and Burley high schools now have full-time certified athletic trainers to help prevent injuries, treat and refer students with sports injuries to medical care — thanks to Intermountain Healthcare.
Keeping student athletes safe during competitions and practice has become a necessity rather than a luxury, officials say.
"We saw the need and it was not hard to sell," said Brad Reynolds, director of ancillary services and clinics at Intermountain Healthcare.
"We've wanted this for a long time so we sat down with school board staff and they also saw the need so it was a no-brainer," said Reynolds, who oversees the program.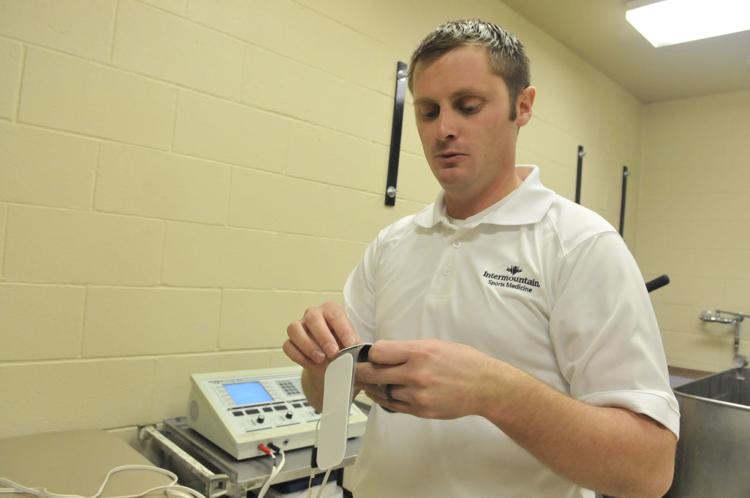 Intermountain Healthcare, the parent company of Cassia Regional Hospital, is working with 41 high schools in Utah, and, since this fall, two in Idaho, to provide full-time certified athletic trainers for all sports.
"Certified athletic trainers are about a lot more than just taping ankles and ice bags," said Seth Koyle, Minico High School certified athletic trainer. "We use our medical expertise to give best care to students, but also work with coaches to prevent injuries in the first place."
The trainers, who are Intermountain employees, focus on the wellbeing of student athletes and provide a medical professional on the sidelines and during school hours to increase safety.
Preventing injuries is a major part of the trainer's work and they guide coaches on habits and drills to aid in injury prevention. They advise coaches on proper warm-up and cool-down procedures, which help athletes stay healthy.
During the summertime heat, athletic trainers track outside temperatures to see if activity times or water breaks need adjustments.
The job of athletic trainers is also to quickly recognize and treat sports-related injuries or illness. During practice times or games diagnosing an injury quickly has been shown to foster the best outcomes for injured athletes.
"I don't think high schools should be without one," said Brady Trenkle, athletic director at Minico High School. "You need someone looking out for the athletes. It's easy for minor injuries to turn into major ones and coaches are not certified to tell if a kid should be on the court or field."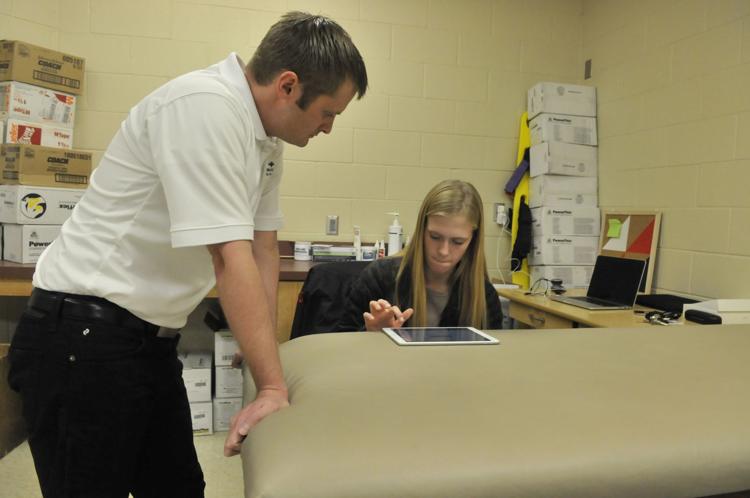 MHS Principal Kimberley Kidd said Intermountain approached the district last year proposing an agreement to help with the majority of the costs of a trainer at the school.
"The district was aware that it was something that was needed and quickly bought into it," Kidd said.
IHC also offered a deal to BHS, which has 250 student athletes, with 17 state-sponsored sports plus rugby, bowling, trap club and ping pong as club teams, Cassia County School District spokeswoman Debbie Critchfield.
"With concussions and so many other things being a hot topic in the news, we sorely needed a certified athletic trainer," said Andrew Wray, Burley High assistant principal.
The school contributes $10,000 towards the trainer's salary, which is paid by the school's athletic budget, rather than by the district since it only benefits one high school in the district, district fiscal manager Chris James said.
The hospital covers the remainder of the two athletic trainers' salaries and benefits, along with supplies, but declined to disclose the total costs.
"There was a definite need at both high schools," Randy Winn, Burley High's athletic director, said. "Burley high was very glad to have a full-time athletic trainer. We have had multiple athletes from our team, as well as the visiting teams, get hurt during an athletic contest."
Burley's athletic trainer, Brian Schmidt, has been right there to assist and diagnose any issues with athletes.
"Brian also attends every practice any athletic team is having," Winn said. "He tapes students as well as helps athletes with stretches before each practice or event. He also does a concussion test to establish a baseline for each athlete before the season begins."
New laws in Idaho and Utah require a medical professional to evaluate any athlete suspected of having a concussion and implement concussion protocol before they return to play.
The trainers have the medical knowledge to identify an issue and direct athletes to resources along with educating the students on proper nutrition and hydration, which can impact their health and performance.
The athletic trainers, such as Minidoka's Koyle, also help with athlete's rehabilitation during school hours in some cases, which eliminates the need for the student to leave the school or for parents to take time off work to pick them up.
"We are a hybrid between an EMT and a physical therapist," Koyle said. He has the ability to directly refer injured students to the type of medical care they need.
"The kids' health is my number one priority regardless of what team they are playing," said Koyle.
Be the first to know
Get local news delivered to your inbox!