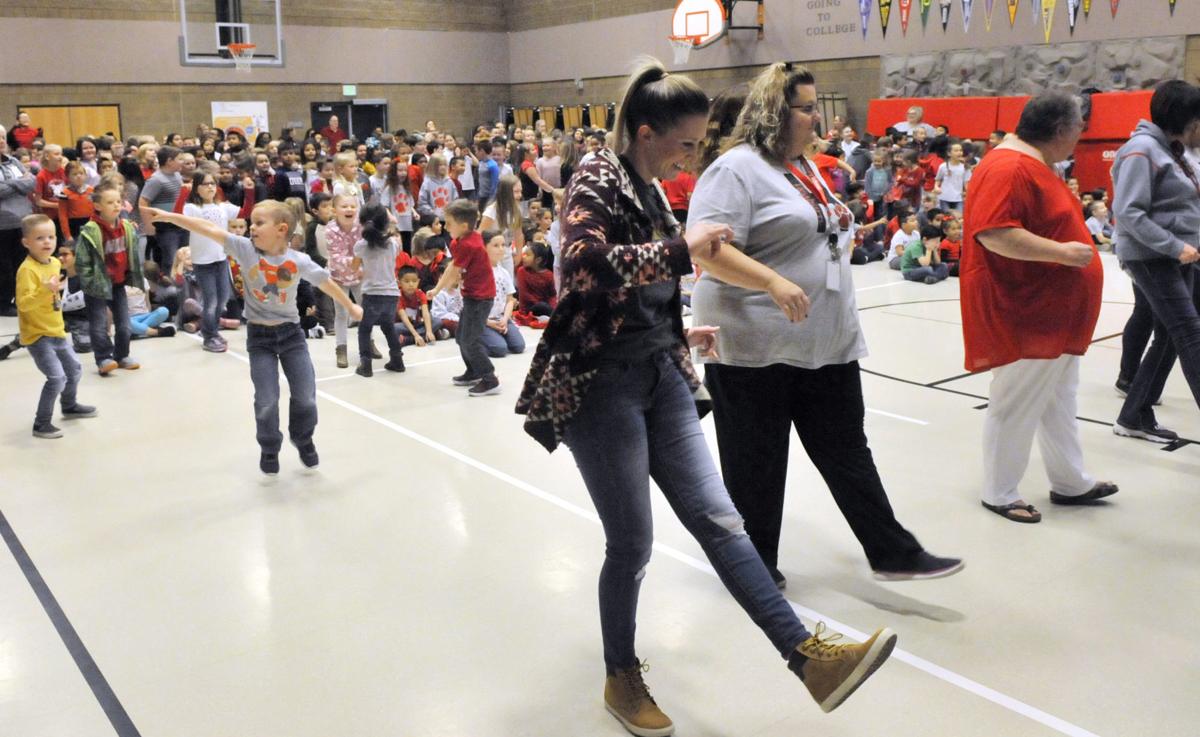 HEYBURN — Heyburn Elementary School unwrapped a giant vending machine Friday during an assembly — but instead of offering sugary treats or chips, the machine will dispense children's books.
"Our goal is to get kids excited to read," said Principal Danelle Stutzman. "Reading is important because it will be key to their academic success for the rest of their lives. A good reader can pursue any subject."
After students filed into the gym and sat on the floor in front of the giant gift swaddled in red paper and a bow, the school's staff started a flash mob and danced in front of the students to ramp up the excitement.
Several students joined in, following their teacher's choreographed movements before settling back down at Stutzman's request.
"Do you know what's happening?" she asked the group before selecting one student from each grade to help her open the package.
Last May, Stutzman saw a similar vending machine that dispensed books online and began to dream of having one at her school.
She asked the school's parent-teacher organization if there was a way they could help fulfill that dream and they started researching how to make it happen.
"There's not another one in the Magic Valley," said Stutzman.
PTO President Shantel Higley said the machine cost more than $2,000, which includes children's books to stock the machine and the a donation from Magic Valley Vending.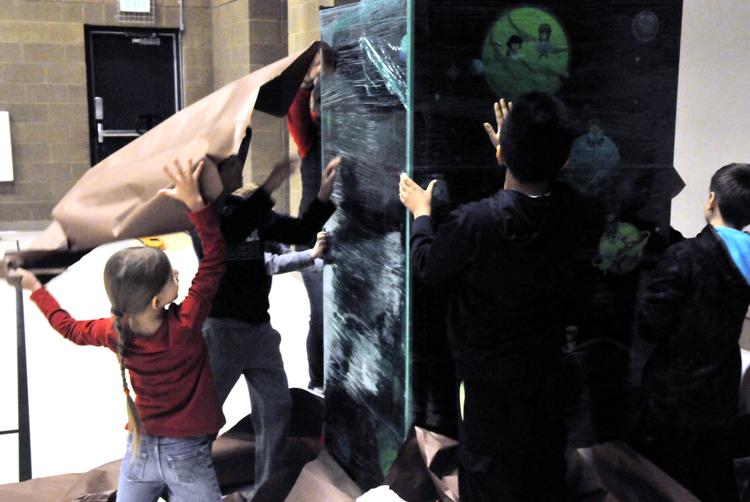 Stutzman said the vending machine will be used as an incentive in the school's reading program and students who reach their reading goals each trimester will earn a token that can be used in the machine to get a book.
"They will be able to take those books home and write their names in them," Higley said. "There is something special about the ownership of a book and being able to write your name in it."
The school makes literacy at a top priority, Stutzman said.
In addition to the students' reading goals, once a month everyone in the building, including teachers, secretaries and the janitor, are required to "drop everything" and read for 10 minutes.
The school also offers students a chance to read during the last 30 minutes of each day.
The vending machine will be placed in the front lobby where students will see it each day.
"Hopefully, this will help encourage them to hold books instead of electronic devices," said Tara Lammers, PTO vice president.
Be the first to know
Get local news delivered to your inbox!