RUPERT — A new teacher walking into a classroom can feel dazed by all the procedures and knowledge needed to successfully manage everything.
As a critical teacher shortage continues to pound south-central Idaho — and has hit rural school districts especially hard — smaller districts like the Minidoka County School District are ramping up new teacher mentoring programs to ensure the teachers they hire stay around a while.
"It was overwhelming at first," new teacher Celeste Stephens said. "I'm just finally starting to feel the flow so I know what's coming tomorrow."
Stephens, who teaches second grade at Paul Elementary School, was no stranger to the classroom when she took over the class. She previously worked as a paraprofessional at the school, a job in which she taught small groups of students during 30-minute blocks of time.
Stephens earned her bachelor's degree last spring and moved to the front of the classroom this fall.
"It was a shift, because before I wasn't directly responsible for the learning of 20 children," she said. "Now I am."
Stephens said she was surprised "by the amount of work that is put on teachers."
The mentoring program is especially important as the district hires more new teachers who previously worked outside of education and don't have traditional teaching credentials, Ashley Johnson, director of student achievement, said.
"I feel strongly that this is one of the most important programs in the district," Johnson said.
On the elementary level, the district now has 12 first-year teachers and 14 second-year teachers. In grades 6 through 12, there are eight first-year teachers and three second-year teachers.
This year the district split the job overseeing the mentoring program for new teachers into two jobs and hired a part-time retired school teacher to provide one-on-one mentoring in the teachers' classrooms.
An unlicensed teacher has three years to earn a state certificate, with the school district providing training and mentoring so they can successfully manage a classroom in the meantime.
"The needs of new teachers are changing greatly. The teachers we're hiring are not always coming from the traditional route and that means they often have no student teaching experience," Johnson said.
About 70 percent of the district's first-year elementary teachers have not taken the traditional teaching certification path.
Cassia County School District has operated a teacher mentoring program for first- and second-year teachers for years, but the district is seeing a need now for more mentors, Assistant Superintendent Sandra Miller said.
Suzette Miller, director of secondary student achievement for Minidoka schools, said first- and second-year teachers have full-day training a few times a year while a substitute takes their class for the day.
The district, she said, has to embrace "growing our own teachers."
"It's really about finding those people with the right mindset that love working with students," Miller said. "Recruit and retain, those two words are huge. We have a responsibility to hire the best people we can and then train them to do the best job they can, and we have to give them support."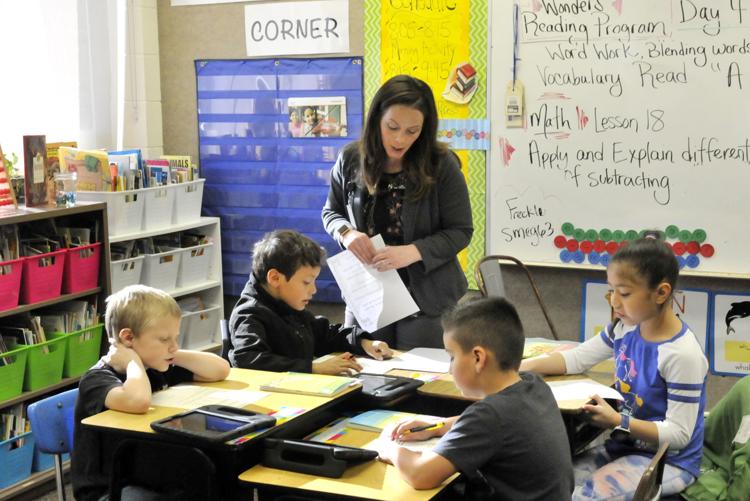 The teachers also have unlimited access to a behavior specialist at the district and they participate in Love and Logic for Teachers training.
They are also assigned a one-on-one mentor in their building.
Most of the training, Johnson said, focuses on classroom management, like how to handle a broken pencil, walk down the hallway, the procedures for handing in or passing out papers so they don't become learning distractions.
And there are other procedures to learn: accessing grades, sending in lunch counts or what to do during a fire drill.
"Little things like that contribute to the culture of the classroom and to success," Johnson said. "We also have to teach them how to teach."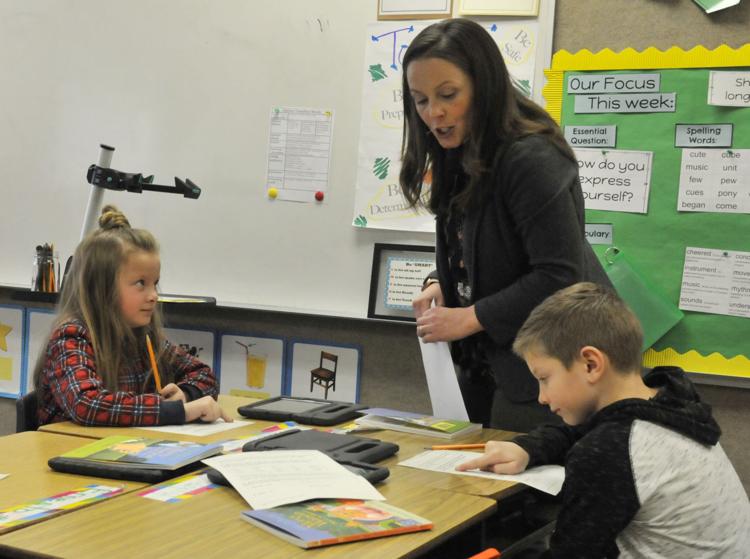 Next year, the district will implement a new teacher boot camp before the new teachers ever step foot in the classroom. The district also wants to expand the program to include third-year teachers.
"We want to keep our teachers here and for that they need to feel supported," Johnson said.