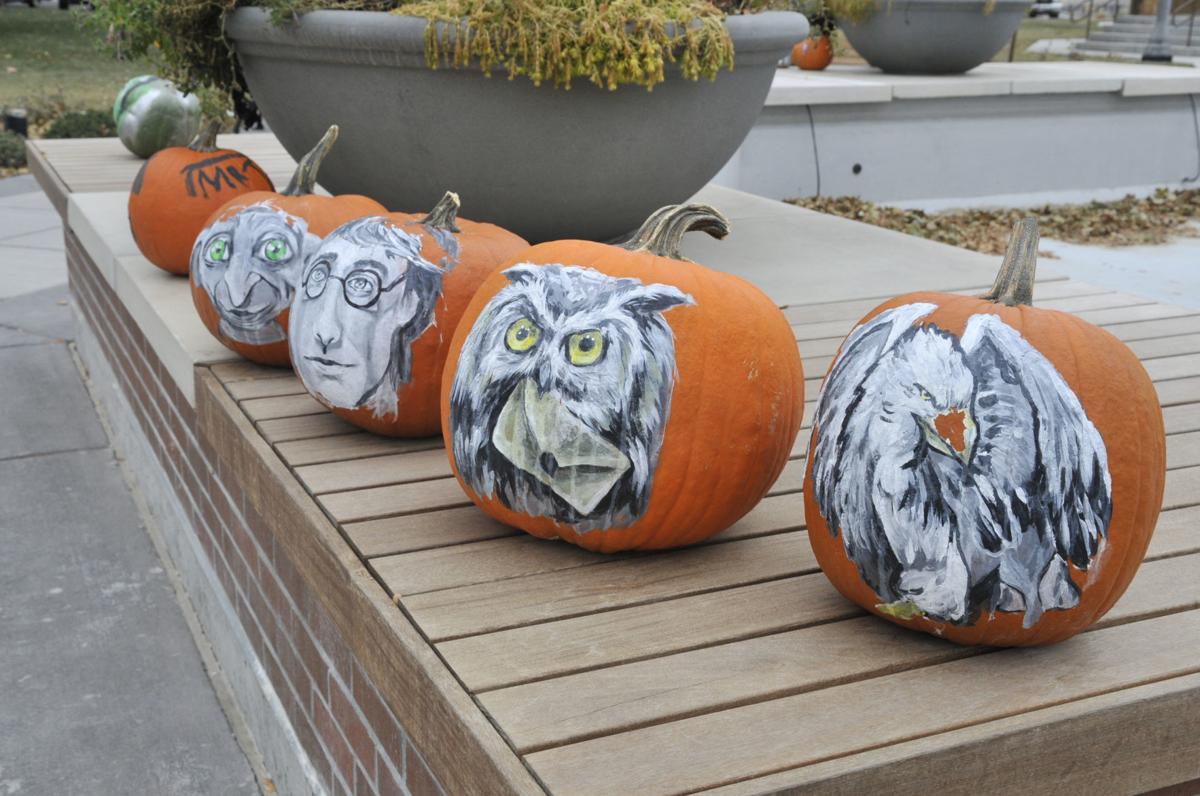 RUPERT — The Rupert Square is starting to fill with pumpkins decorated like angry birds or painted with scenes from Harry Potter for Rupert's Fall Fest celebration on Thursday.
Standing guard near the fountain are three pumpkin-headed scarecrow-like representations of the actresses who starred in the movie "Hocus Pocus," created by Minico High School's art club.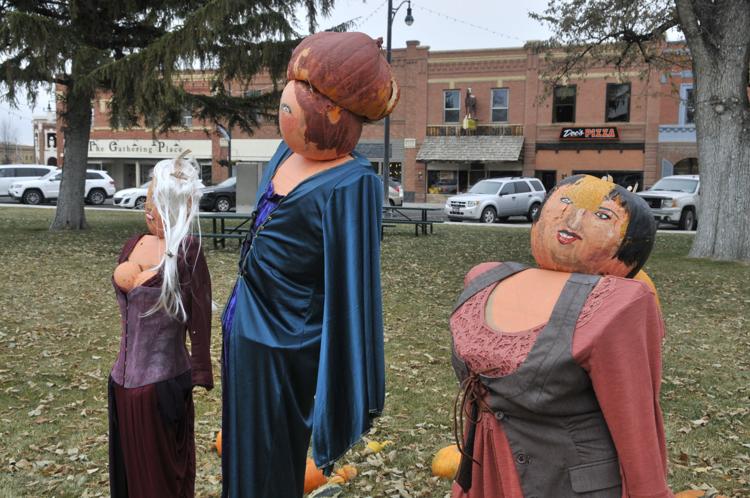 The decorations are part the first Fall Fest, a free Halloween event hosted by the Wilson Theatre, said Kris Faux, theater administrator.
"We just got another big load of decorated pumpkins from Rupert Elementary School," said Lori Wilson, chairwoman of the festival committee. "They are all so clever and cute."
The events will begin at 5:30 p.m. on the plaza near the Wilson Theatre with a cake walk, costume parade, Halloween dance off and a variety of food trucks around the Square.
You have free articles remaining.
"We hope it will be a throwback to a time-gone-by," said Wilson.
A trunk or treat around the Square, sponsored by area businesses, will be available for the children starting at 6:30 p.m.
"We hope people will come and enjoy the whole evening. Have dinner with the family and make some memories with them and with the community," Wilson said.
Shops and restaurants will also be open, Faux said.
"Everyone should dress up and come and have a good time," she said.
Wilson said people who like to intricately carve pumpkins can bring them on Thursday to be displayed at the park's gazebo, which offers more shelter for them.
Faux said the city of Rupert is also showing its colors with Halloween themed lights on the city's water tower, which are purple, green and orange.
"A lot of people don't know this, but those lights change colors according to the holiday. They are red, white and blue for the Fourth of July and red and green for Christmas," Faux said.
Be the first to know
Get local news delivered to your inbox!