DECLO — An early morning fire Monday caused heavy damage at a new steakhouse and interrupted electrical service at two Declo schools. Declo Assistant Fire Chief Russ Thompson said the 911 call came in at 6:25 a.m. regarding a fire at Wick's Steak Place and Saloon, 18 E. Main St.
No one was injured in the fire.
"We are not sure of the cause yet, we are still investigating," Thompson said. "There are flames showing at the backside of the building when we got here."
The business is owned by Dillon Wickel, of Declo, who also owns a steakhouse in Caldwell, according to the Idaho Secretary of State website.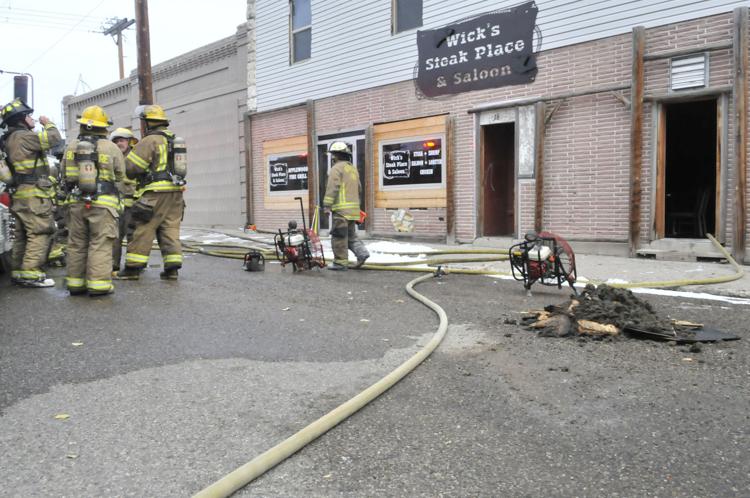 "There was heavy smoke damage and fire damage in the back," Burley Fire Chief Shannon Tolman said.
Tolman said the fire got into the ceiling between the main and second floors. The second floor was under renovation as living quarters, he said.
"No one was living there," Tolman said.
Nine firefighters from Declo and nine from Burley responded to the blaze along with emergency medical crews. Students were sent home by bus from Declo Elementary and Declo Junior High schools, Debbie Critchfield, spokeswoman for the Cassia County School District said. Parents were also allowed to pick students up by calling the school.
Critchfield said classes will be held at Declo High School on Monday and hot lunch will still be provided.