RUPERT — A nonprofit offers youth a fighter's chance at getting ahead in life by teaching respect and discipline — while training them to box.
"I'm sure they are saving someone's life here," said Rupert mother Jessica Partida. "You don't know what the lives of these kids are like at home and this gives them a nice place to go."
Partida goes to Fighter's Chance on the Rupert Square to work out with her two boys, ages 12 and 14.
"A lot of parents come and work out with their kids," said Gary Pawson, owner of the Fighter's Chance boxing gym.
Fighter's Chance is a nonprofit organization that trains underprivileged and high-risk youth of both sexes to box free of charge. The organization operates through donations.
About 50 students currently attend and there is no room for more.
When Partida's family moved to Rupert from California, they found there were not a lot of activities for them to do in the area.
"They learn all of these skills here and they become a part of this family they've created," said Partida. "We're not blood, but we're family here."
Pawson started to coach boxing with Hector Castro 11 years ago at gyms where all the participants had to pay.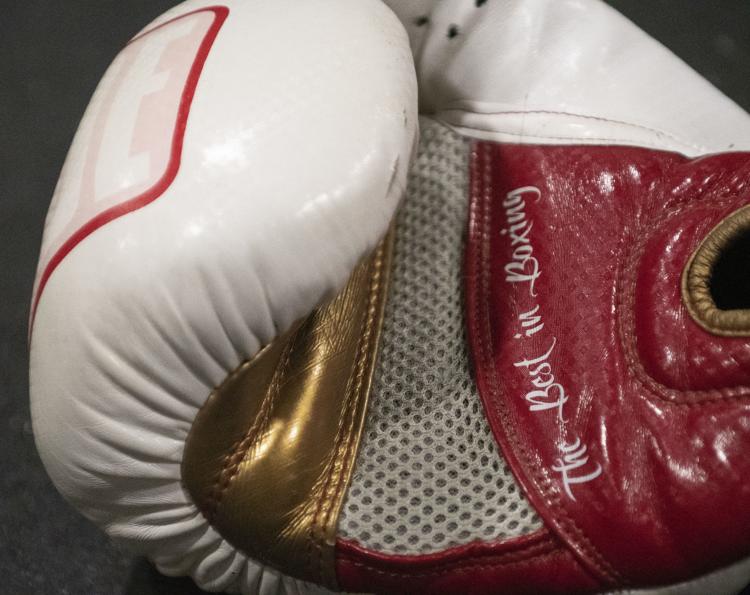 "I got the idea of a nonprofit because I wanted to coach kids who couldn't afford it," Pawson said.
The youth are broken into two age groups, 8 to 13 and 13 and up, and the groups rotate through cardio and bag training and the older students include strength training, at the complete gym set up at the back of the building.
The gym's Top Dog Boxing team also travels and competes across the nation.
Pawson grew up learning martial arts, kickboxing and other combat sports and his own children boxed competitively.
"It gives them something positive to do," Pawson said. "It is grueling to train and to box and it keeps them off the streets and off their cellphones."
The gym's many rules include putting away cellphones and no drug or alcohol use, and participants sign a waiver that allows random drug testing if necessary.
The smaller children train during a one-hour session and the bigger youth train for up to two hours.
You have free articles remaining.
One of the main tenants taught is learning to respect yourself and others, Pawson said.
His son, Storm Pawson, coaches at the gym, and, at just 22, has boxed competitively with more than 60 fights under his belt and has earned Junior Olympic titles.
The gym is licensed to teach USA boxing, which allows the students to advance to Olympic boxing, Gary Pawson said.
Full Force MMA, or mixed martial arts, is also taught.
"We all work together," Pawson said.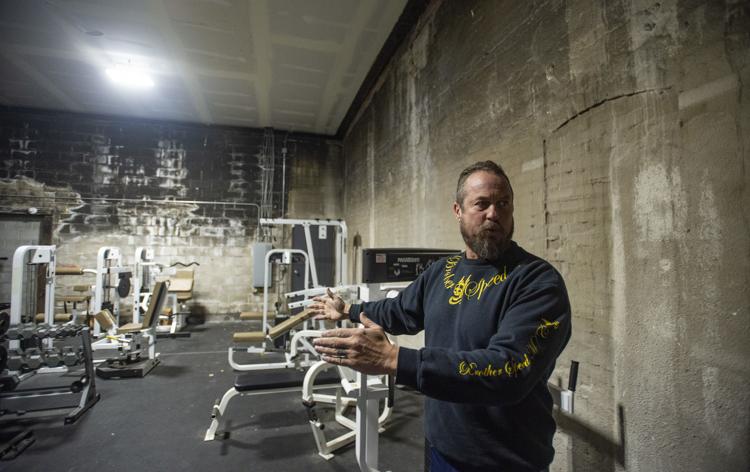 The lessons taught during training are really life lessons, Storm Pawson said.
"The gym is one of the best places to go for taking out frustrations, which you can do on a punching bag," he said.
As a coach, he teaches his students to respect themselves for the amount of work they put in and to respect their peers, who are working just as hard.
"We teach them that they have to be willing to learn and to be coachable and that translates back to life," Storm Pawson said.
It gives them a place to go and keeps them out of the "wrong crowds," he said.
The gym enforces a sense of community service and in the summer they go across the street to hang out on the Rupert Square and pick up trash.
The coaches have seen remarkable turnarounds in youth who were shy, being bullied or had a family member pass away, Storm Pawson said.
Coaching the sport has given him much more than he feels that he gives.
"It's really about seeing these kids progress," he said.