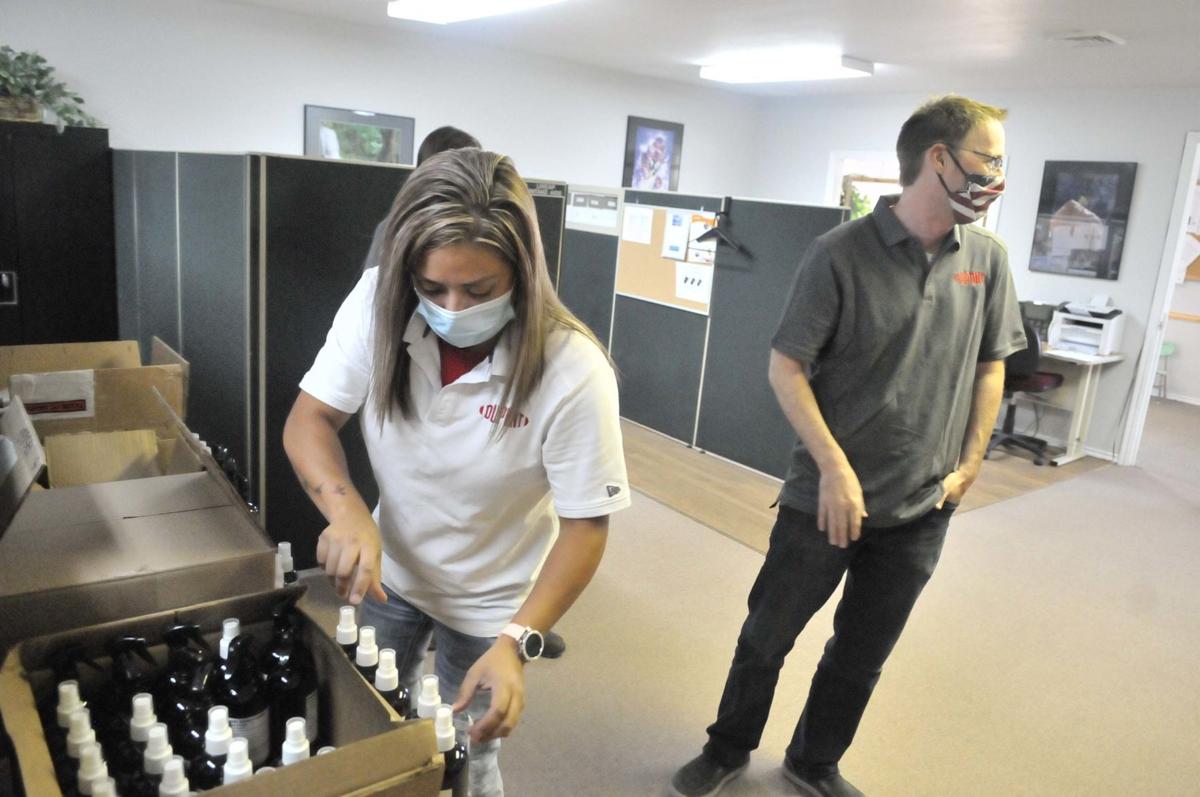 BURLEY — DuPont is donating 160 gallons of hand sanitizer to organizations that provide social services, emergency response and education to the community during the COVID-19 pandemic.
"This is really going to go a long way," said Ana Del Rio, Mini-Cassia stability programs coordinator for South Central Community Action Partnership on Wednesday as several cases and two five-gallon pails were delivered to the office.
Del Rio said the sanitizer will be used at their office and some of the bottles will be given to clients who get food boxes.
Del Rio said the office will send one of the five-gallon buckets to the Twin Falls office.
Lori Rementeria, who leads community events at the Burley DuPont plant, said the sanitizer will be delivered to police and fire departments and other non-profit organizations along with day cares and schools.
"We want to help the community any way we can. There was such a shortage a while back and it was so outrageously high priced," Rementeria said.
Plant engineer Jeff Black said the company shifted production at a couple of plants to make the sanitizer, which is liquid and multipurpose and can be used to sanitize counters, doorknobs and computer keyboards.
Employees at the Burley plant pitched in to help fill bottles, Rementeria said.
"The company really just wanted to give something back to the community," Black said.
The Burley plant, which opened in 2018, manufactures Styrofoam boards that are used as insulating materials in homes and businesses.
"When Lori (Rementeria) reached out and asked if we wanted some hand sanitizer, I jumped right on it," Del Rio said. "We have to stay protected and keep our clients safe as well."
The sanitizer will also come in handy disinfecting the counters, door handles and chairs that are touched by many people.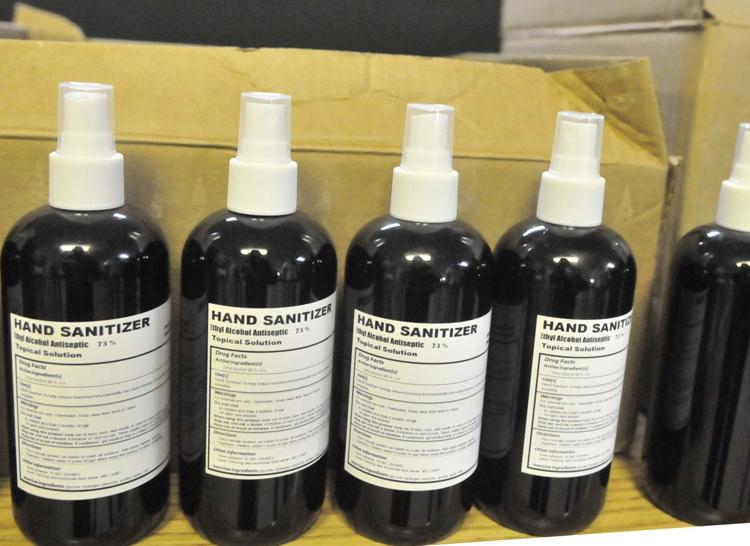 The spray bottles will be especially useful sanitizing the cart that is used by clients to take the food boxes to their vehicles, she said.
Cassia County Undersheriff George Warrell said the company also delivered some of the sanitizer to the sheriff's office.
"It will be used by our deputies who are out on the road in patrol vehicles and in the driver's license office and the lobby," Warrell said.
Warrell said the department operates with a small staff and it's important to keep everyone healthy.
"The problem we've ran into is keeping everyone healthy so they can go out and do their jobs," he said. "The officers have close contact with a lot of people and some of those people have COVID-19."
The sheriff's office also operates on a tight budget and no one saw the pandemic coming so money wasn't allotted for extra personal protective equipment and supplies.
"We didn't budget for it and when it hit, we still had to be out in the community every day," he said.
Concerned about COVID-19?
Sign up now to get the most recent coronavirus headlines and other important local and national news sent to your email inbox daily.