BURLEY — A Heyburn man is organizing a cook-off next month to raise money for a fishing pier at the revamped Freedom Park trout pond.
Richard Kicklighter has spearheaded the improvements at the city-owned pond for several years.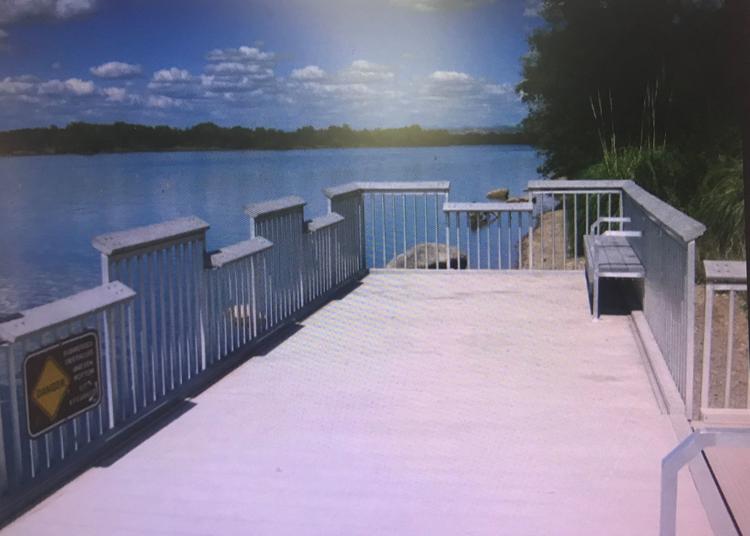 The cook-off's proceeds will go toward the $7,500 it will cost to build the pier, which will be handicap accessible. The Aug. 10 event will be held at the pond near the Burley-Heyburn Bridge. Food will be served at 3 p.m. Individuals or groups may participate in the competition and any style of cooking is allowed, Kicklighter said.
Food may also be prepared off-site.
"They can do Dutch oven, fry, roast or smoke or use any method they want," Kicklighter said.
First, second and third prizes will be awarded.
A raffle will be held with tickets costing $1. Raffle items include guns, fishing poles and other items.
The public can sample the dishes at a cost of $20 per family, $10 per adult, and $5 per child age 14 and under. Participants will cast votes for their favorites.
Jim Bryant of Heyburn is helping organize the event.
"This pond means we have a place to go and catch big fish," Bryant said.
Kicklighter said the pond is stocked with large trout and shrimp for the fish to eat and there have been no further issues with fish die-off.
In early 2018, workers dug out years of sludge, enlarged the spring-fed pond and made it deeper. In June 2018, hundreds of fish died after they were planted by the Idaho Department of Fish and Game.
Fish and Game officials said the cause was never determined.
Kicklighter said restrooms are currently under construction for the pond, and they are paid for.
To date, renovations at the pond have cost more than $50,000, which came from donations.
After the pier, Kicklighter intends to build a pavilion, with a cover on three sides for shade, which is estimated to cost $17,000. Another future project will be a handicap accessible walking path around the pond.
Any proceeds in excess of the amount needed for the pier will be put toward future projects, Bryant said.
People can make cash or check donations, or donate auction items prior to the event by calling Carol Anderson at the city of Burley at 208-878-2224.