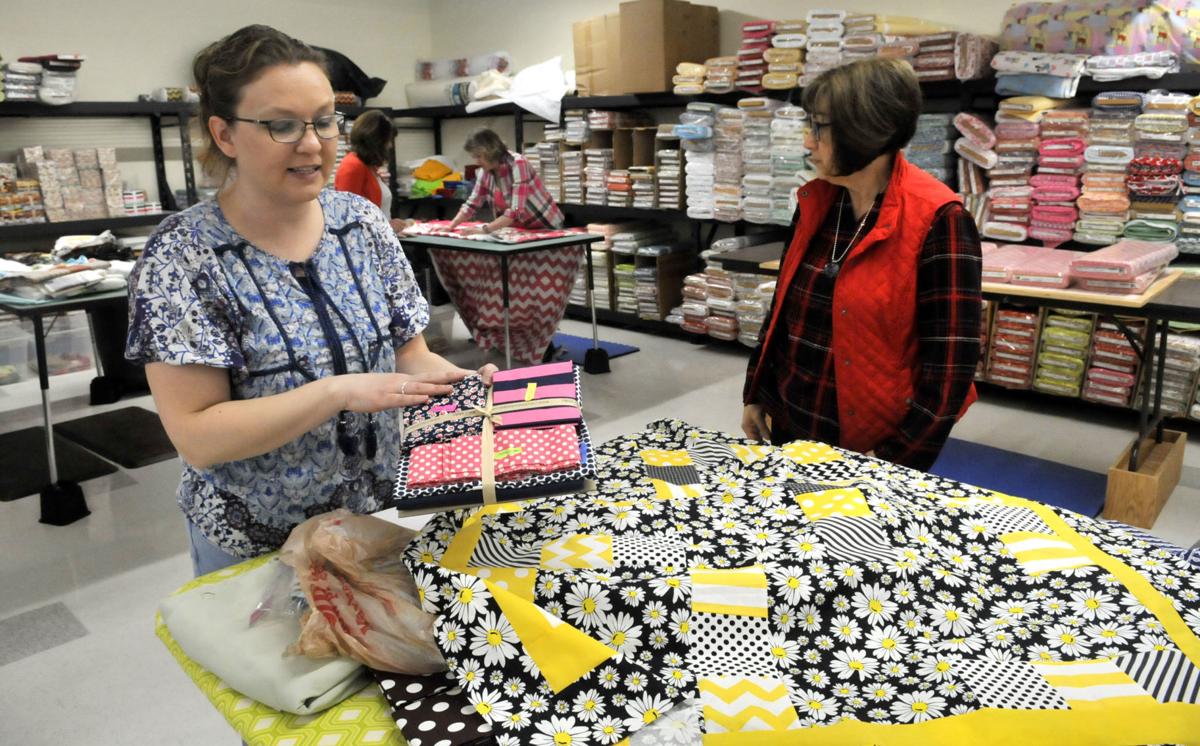 RUPERT— Dozens of volunteers filed into The Magic Valley Area Humanitarian Center on Tuesday to help with projects that will benefit people in need across the valley.
Open for only three weeks, the center is a hub for goodwill projects and a place to share information on local resources for people in the community.
The center racked up 500 volunteer hours in its first week.
"No one takes a salary here, makes any money or sells anything," said foundation president Becky Schow.
Work on the center, founded by Schow, Kathy Duncan and Jennifer Lloyd, began in February 2018. The nonprofit foundation purchased the old Swensen's grocery store at 723 F Street, and the trio used donated supplies and funds, grants and sweat equity to completely remodeled the old store that sat vacant for years.
Neatly stacked bolts of fabric and bins of yarn along with donated hygiene items and school supplies line the perimeter of the space. Half a dozen people sat in donated recliners while they knit or crocheted baby blankets and hot pads. Toward the back of center, groups of volunteers designed quilt tops, while others sat at clustered sewing stations to stitch them together.
Several groups of people at the front of the building gathered around tables to color pictures that will be laminated and used for learning sets designed to teach preschoolers, people with disabilities or someone recovering from a stroke how to tell time or learn to count.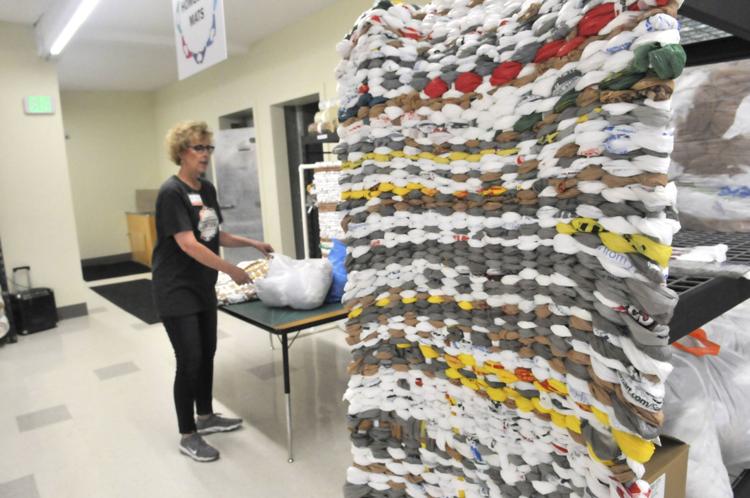 The people volunteering their time and skills also benefit through the social interaction with other members of the community and from the satisfaction they receive knowing they are helping someone at a time in their lives when they are struggling, Schow said.
"When you do something for someone in need you really feel the joy," she said.
The group anticipated renovating the building in about four months, but the old building required extensive work and took a year to complete.
Tradesmen such as plumbers, electricians and painters stepped up to work on the community center and donate supplies and equipment.
But the giving didn't stop there.
Numerous people and businesses have since donated yarn, fabric and equipment like new sewing machines and computers to jump-start the center's mission.
Community members with amazing skills are now regularly coming to the center to make items that will be donated, Schow said.
The focus for handmade items is on quality, not quantity, she said.
"These are top-quality items that any mother would be thrilled to get," Schow said looking at a handmade baby blanket with a matching baby gown, cap and booties.
"Just because someone is in need doesn't mean they don't deserve to have something beautiful," Jennifer Lloyd said.
Nathan Lowder, of Rupert, comes to the center to make hot pads.
"It's something to do at the end of the day," Lowder said. "It's fun."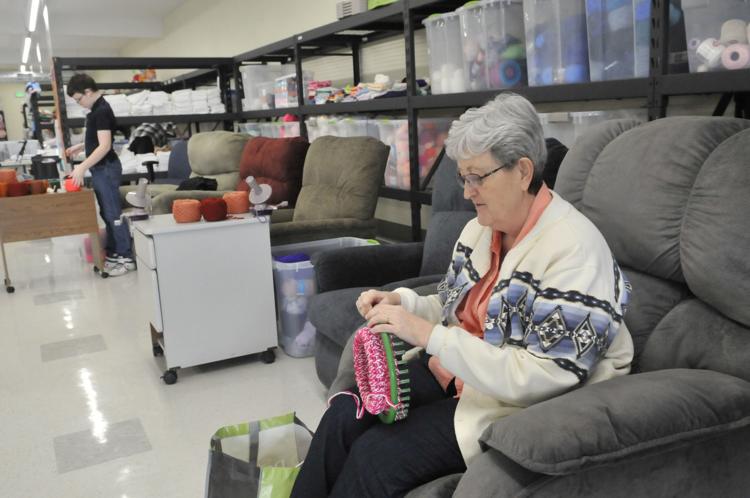 Quilt making will be one of the major projects at the center, Schow said.
Bonnie Bair, of Declo, is a member of the Mt. Harrison Quilt Guild, which will be making quilts for the center.
"We have women in the guild that are amazingly talented. They are people who want to come and help," Bair said.
The center has a couple of design walls covered in felt that allow quilt makers to easily try out pattern variations by sticking the fabric to the wall without pins and easily rearranging if necessary.
It's not uncommon, Schow said, to see experts at a skill taking time to mentor others.
The center also has a station to make sleeping mats for homeless people out of plastic grocery bags.
In the fall, the center will focus on accumulating donated school supplies for needy students.
"We don't talk about religion or politics, we are just people coming together to help others," Schow said. "It doesn't get any better than this."
Be the first to know
Get local news delivered to your inbox!