BURLEY — Eighty-two-year-old Gene Sorg plans ticked off another item from his bucket list Saturday as he competed in his first Spudman Triathlon.
The Paul man entered the race in the event's new sprint category, which is a shortened version of the Olympic distance 1K swim, 40K bike and 10K run. Sorg's category will feature a 1K swim, 12-mile bike and 5K run.
Sorg has always been active. He grew up on a ranch with all of the associated chores and he ran a 10-mile trap line daily for extra cash. In his late teens to early 20s, he stayed fit as a Marine.
He took up cycling days after a double knee replacement seven years ago, and he hasn't stopped moving since.
He rides his bicycle about 20 miles "on most days," he said, and he runs a 5K about five or six times a year.
Sorg uses a fast walk on the run portion because his doctor told him to stop running or he'll wear out his new knees.
The only portion of the Spudman that he was wary about was the swim and that's because he recently broke a rib when he tripped on some cut tree limbs and landed on a block of wood.
"I've got a little hitch in my get-along," he said. "I can hear my bones creaking at night so I'm taking it a bit easy until it heals."
But not too easy, he said.
"I'm going to the race either way," Sorg said. "I'll never get better by lying around."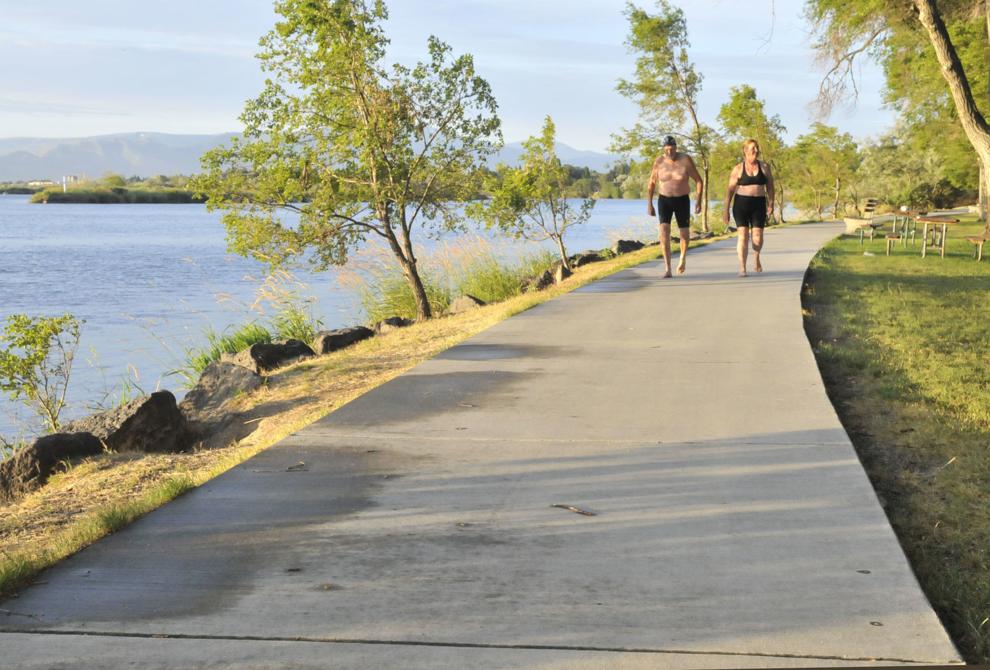 Sorg said the secret to being active in his 80s was never slowing down in the first place.
"I've seen plenty of guys who retire and two years later they're dead," he said.
Sorg is training with Terri Hill, 60, whom he met at his job at Duck Ugly's, where he's a cook.
"When I heard they are having the sprint category this year, I thought it would be perfect for Gene and I," said Hill, who has competed in the race for more than a dozen years.
Sorg said the triathlon is one of the events on his bucket list. Other remaining items are skydiving one more time, and climbing one of the state's highest mountains.
Co-race Director Mike Tilley said adding the sprint course was a great way to get new people to participate in the race.
The Burley Lions Club sponsors the race, which is in its 33rd year. The race was capped this year at 2,200 athletes, which was an increase of 200, he said.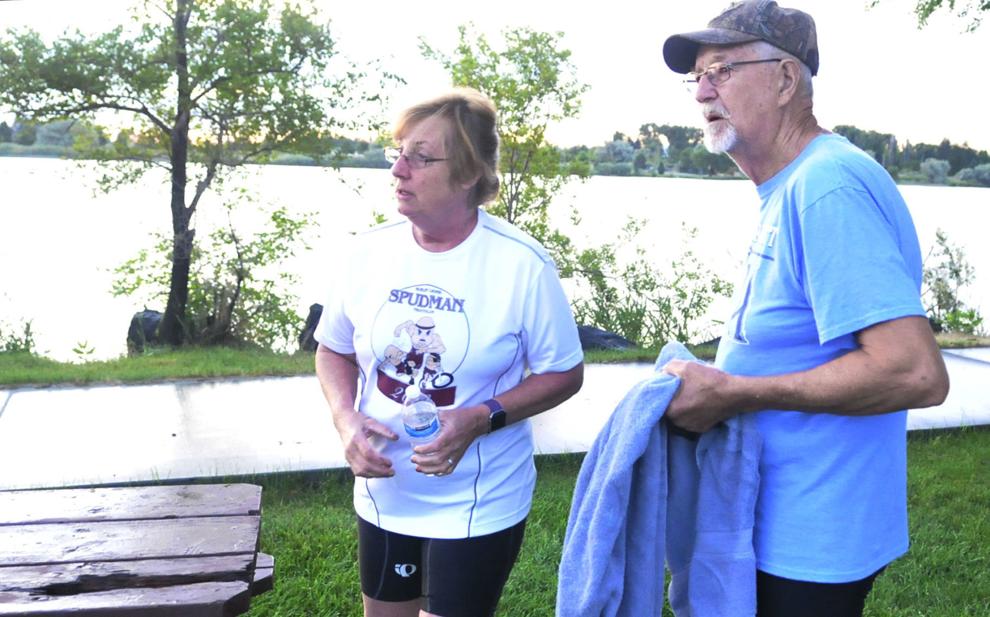 Tilley said the fundraiser brings in more than $200,000 each year for the club and most of the money stays in the community and is given out through donations.
The Lions Club also pays volunteer organizations to help with the event.
"Everyone in the Lions Club volunteers their time and they don't receive any pay," Tilley said.
About 5,000 to 6,000 people, including the athletes, their families and support groups were expected to arrive in Burley for the race.
Jan Roeser, regional economist for the Idaho Department of Labor, said there are no hard statistics on how much money the event brings into the community overall, but many business sectors benefit, including food establishments, retail and bike shops along with gas stations.
But, some of the benefits of the event are intangible, like the opportunity to show off the community to the athletes, who may visit every year, Roeser said.
"It provides the opportunity for people to talk about the area and that it's done well," Roeser said.