BURLEY — Continued growth, deferred maintenance and unfinished projects from the last bond are the top reasons the Cassia County School District is asking voters to pass a $56.7 million bond on March 12, officials said.
After three failed attempts, voters approved a $36.95 million bond in 2015 to build new schools and complete other projects across the district, which has schools in five communities. But the district found out later that it was short $15 million to complete all the projects because of bad costs estimates by the architect.
The district went back and asked voters to pass a bond for $14.9 million, which was rejected.
A citizen's committee was organized in August 2017 to tour all the buildings and create a list of needs in the district. Then the district's board spent four months scrutinizing the committee's findings before presenting the March bond proposal.
And they found that it isn't just the cost issues that created the need for more money.
At the time of the last bond, Burley High School needed four classrooms; today it needs 14.
"Here's the truth, if a $52 million bond would have passed to begin with we'd still be coming back to the public right now and asking for more money for the high school," Cassia County School District board member Darin Moon said. "We'd be sitting right here today talking about not having enough classrooms."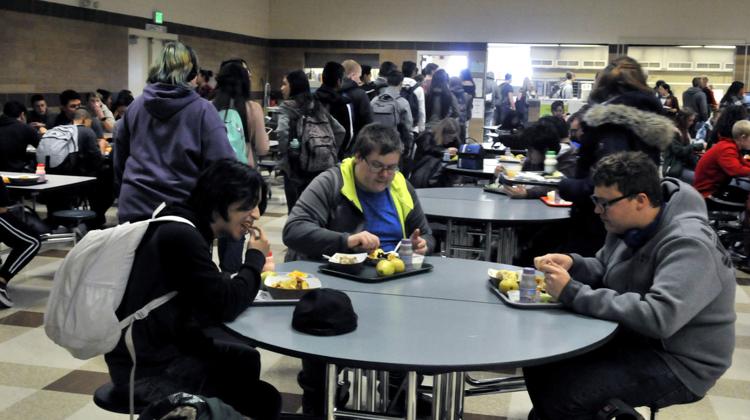 District officials expect the number of students at the school to increase from 900 students to 1,200 in the next three years.
"We have four teachers at Burley High School right now that don't have classrooms," Moon said. "All of these issues are staring us in the face."
Roving teachers
Burley High speech teacher Denise Fisher moved her rolling cart filled with textbooks and class supplies into a hallway crowded by students Wednesday as she made her way to her office between classes.
Fisher does not have her own classroom. Instead, each period she moves to a teacher's classroom that has a prep period that hour.
"I have to carry everything and make sure I have all the books or handouts I might need," Fisher said. "If I don't, I have to send a student back to my office to get them."
The teacher that is displaced from the classroom has to go to the teacher's lounge for lesson prep or do it in the classroom while Fisher teaches a class.
Fisher was given some office space at the King Fine Arts Center.
"It's not ideal," she said. "It's a hardship."
The arrangement can also be problematic for students, who sometimes go to her office in need of assistance only to find she is not there.
"Students like knowing where their teachers are," she said.
Sometimes while she is in another teacher's classroom, a student will come in looking for the other teacher and disrupt Fisher's class.
A real number
"In the past as a district we haven't repaired things, we patched them," Moon said.
Past boards appeared "fearful" of asking for the entire amount of money that was needed possibly because the members didn't think high dollar bonds would pass, which deferred a lot of maintenance, he said.
"I'm not speaking ill of past boards but this was a hand-off," he said.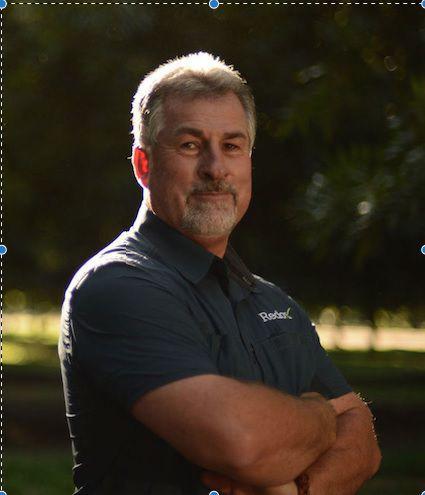 In the past when the district really needed $50 million, it asked for $40 million, he said.
"That's what we've done in the past, just taken a percentage of the bond needed and said not now. But those needs don't go away, they keep accumulating," Moon said.
Moon said the bond request represents a "real number" and the projects are laid out item by item.
"Every dollar is accounted for in this bond," Moon said.
Buildings, roofs and parking lots keep falling apart because the district does not have enough money to catch up past projects and keep up with current needs, he said.
Money for repairs and construction comes from levies and bonds and no state funds are allotted, he said.
"I know it's a big number. But it doesn't make it unnecessary just because the community thinks the bond should be $30 million. That $27 million doesn't go away. It's still going to have to be addressed in two years," Moon said.
The bond will provide more classrooms at Burley High School, Burley Junior High School, Dworshak Elementary School and Oakley High School, complete the new Declo Elementary School and demolish the old building, upgrade heating and air conditioning throughout the district, build new gyms at Burley Junior High School and Declo High School, add a new gym floor and connection at Oakley High School, upgrade and expand Cassia Regional Technical Center, build new multipurpose rooms at Dworshak and Albion Elementary, fix foundation cracks at both Raft River schools, and provide roof, parking lot and window repairs. It will also help purchase furniture and equipment for the new classrooms.
The money will also be used to purchase land and build a new agriculture science building at Declo High School. Funds will also be used for landscaping, irrigation and exterior upgrades at some schools, a drop-off at Dworshak and carpet, paint, restrooms, football bleachers, a practice track and field upgrades at Oakley High School.
The estimated average cost for the 20-year bond for taxpayers is $201 per $100,000 of assessed property value. The bond will require supermajority approval.
More than half the money, $27,391,200, is slated to be used for Burley schools. Declo will get 11,486,000 and Oakley $4,489,000. Cassia Regional Technical Center gets $3,750,000 and Raft River, $3,088,000. The Albion school will receive $994,000. The budget includes $4,236,500 for contingencies and $2,265,300 for improving operational efficiencies in the district.
Some of the projects, like gyms and the agriculture shop, have been requested by the communities they are in.
Declo has the biggest agriculture program in the district but is limited in what can be offered because of space, Moon said.
The Burley Junior High School gym is needed because the additional gym at the College of Southern Idaho, which had been used by the school in the past, is no longer available.
The HVAC systems are a necessity across the district, Moon said, and furniture and equipment are needed for the new classrooms along with updating furniture at other schools.
The multipurpose room at Dworshak will be part of $8.5 million spent at that school, which includes four classrooms and an exterior face-lift. Albion, which has 58 students, also needs a multipurpose room that can be used for physical education and assemblies, Moon said.
Moon said the district has made a commitment to all the communities it serves.
"That school (Albion) should not continue without a physical education facility," Moon said.
At the technical center, the construction shop will be remodeled for Cassia High School classrooms and the tech center will be expanded by 6,000 square feet for program expansion.
Moon said tech education provides marketable skills to students who don't want to go to college and is the fastest growing education segment in the state. Cassia County was a pioneer in that field, he said, and the district's board remains committed to those programs.
The district's information technology department, which is now split up, will also move to the modular buildings behind Burley Junior High.
"Every day in the school district 5,700 K-12 children run through our buildings. They're not worried about maintenance. Walls get beat up, fountains get broken, toilets, sinks, chalkboards and other things get worn out. If you are sending kids to a school, you are wearing that school out," Moon said. "That's what it's there for. But it facilitates the need and people need to keep in mind there will always be a need for repair and maintenance because that (money) comes from the community."
What has changed since the last bond?
After the bond shortfall, the board put a policy in place requiring the district to have pre-known construction costs prior to attempting to pass a bond.
Other changes include new board members and a new superintendent, who was hired in July.
Superintendent James Shank oversees the maintenance department and has implemented a new system to track it that will provide more accountability, Moon said.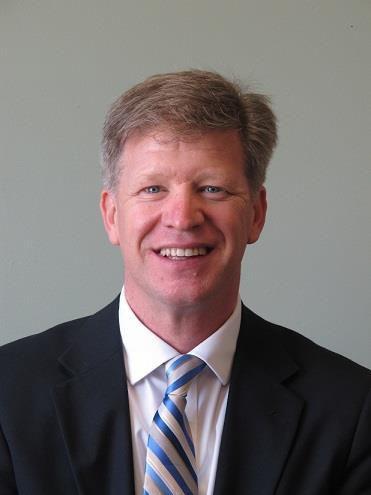 "Just to be loud and clear, I took over July 1 and one of the most significant things I was hearing was we need to address maintenance, how it is managed and how it is operated within the district," Shank said. "I'm leading the maintenance department now to bring more accountability to the process."
He will also develop strategic five-, 10-, 15- and 20-year plans for the district.
Prior to becoming a board member, Moon said, his biggest issue was the district asking for more buildings when the current ones were not being maintained properly.
Shank said the district is heading in the right direction and there will be accountability going forward.
"If I thought this process was not changing, I would resign from the board and I would not support this one bit," Moon said.
Our buildings will not be "falling down" before we fix them, he said.
"There has not been a rock that hasn't been overturned or overlooked or a process I was willing to take a shortcut on just because I wanted a bond. So again, the echoes of the voices of 'here we go again' are all around us," Moon said.
"But it would be a disservice to the children and the professionals we employee not to do this and it would be easy to say 'let's pass a $25 million bond' because people can swallow that. The hard way is saying here are the actual needs and actual costs. The hardest thing we can do as a board is what we're doing."