BURLEY — Prior to a change in leadership of the Cassia County School District's Board of Trustees on Thursday, then chair Ryan Cranney read a statement claiming that a faction of the board illegally met in secret to discuss and plan the change.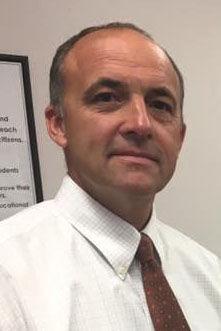 "Tonight, I read this statement with frustration and disappointment," Cranney read. "Serving as board chairman the past several years, I have tried to be fair, open and transparent, not only with you but with others. I have been dutiful as I could be to protect this board and to lead us in a manner where we could be trusted by others. I feel we have done well until recently."
Cranney said he knew the board would elect a new chair.
"The problem is, how do I know this if we have never had a prior meeting to making this decision. That is because the board has been acting in direct violation of the open meeting law by holding behind the scene meetings, discussions, deliberations, all to the point where a decision has already been made as to what the plan is to be," Cranney read.
"This is exactly the kind of board behavior people are concerned about. This is exactly the kind of behavior that leads to mistrust. Something we as a board have worked so hard to change. Some of us have accused past boards of not being transparent and open, when I know very well that has not been the case. But here we are being guilty of the same thing we have accused others of."
Cranney said state law calls for an agency's self-recognition of a violation to cure it.
"This I do as my last act as chairman," Cranney read.
Cranney has been on the board for 10 years. He joined the other members Thursday night to unanimously appoint new Board Chair Heber Loughmiller and Vice Chair Jeff Rasmussen.
Loughmiller told the Times-News on Friday that he does not have any knowledge of any decisions being made prior to the meeting.
"I was surprised by his statement," Loughmiller said. "But we take any allegation of an open meeting violation very seriously."
Loughmiller said the board will do its due diligence to look into the matter.
"I think very highly of Ryan, A, as a friend and B, because I think he's a good person," Loughmiller said. "So I take anything he says seriously."
Cassia County Prosecutor McCord Larsen told the Times-News Friday afternoon that he had not been made aware of any potential open meeting violations and could not comment on the matter. Larsen would be responsible for investigating any violations of the law in the county.