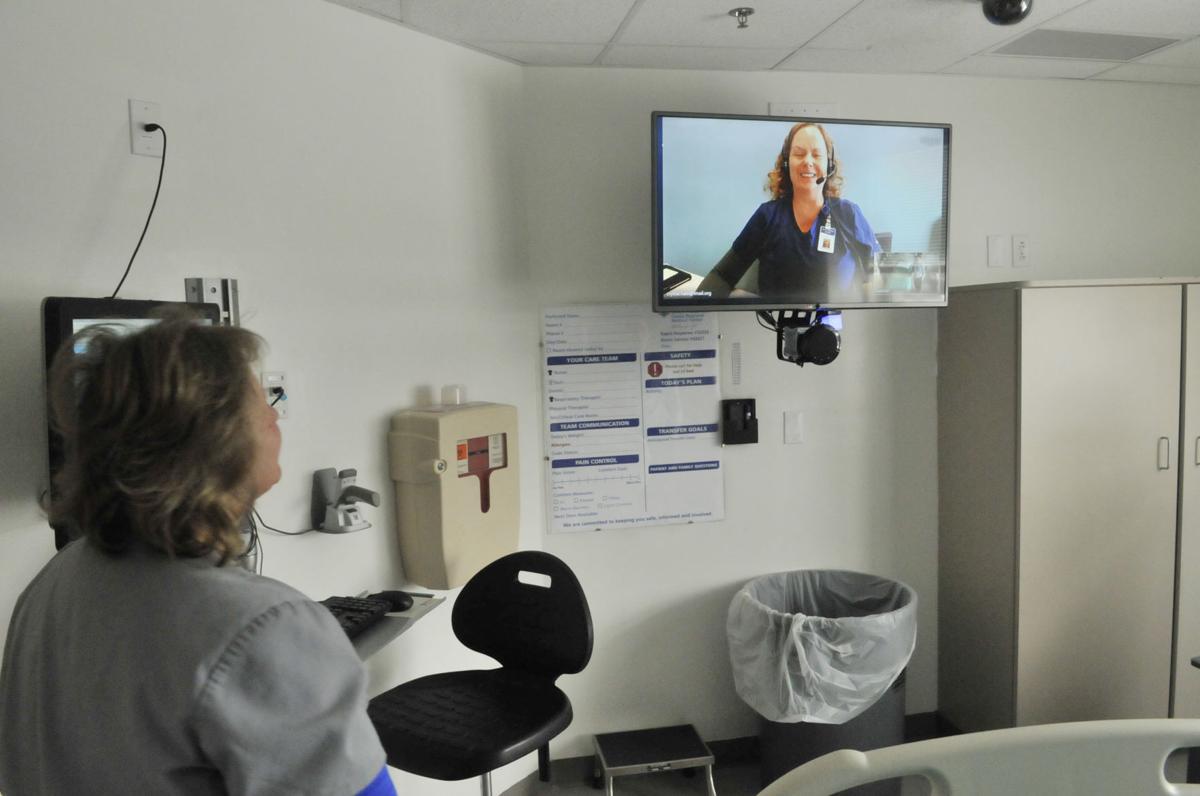 BURLEY — Intermountain Healthcare officials are taking steps to buffer losses for the company due to the decrease of surgical procedures and emergency room visits during COVID-19 pandemic restrictions.
The company plans to pause matching contributions to employee 401(k) accounts, replace only positions deemed critical to the delivery of care for people who leave the company and examine major expenditures, including construction projects, which may be delayed.
Intermountain's hospitals and clinics had a reduction of nearly $435 million in revenue, according to a company statement.
The company's 23 hospitals had surgeries reduced by 47 percent from March through May, emergency room visits went down by 26 percent, inpatient admissions sank 20 percent and clinic visits dropped by 280,000 or 31 percent.
Those trends have begun to turn around with many medical services resuming in May and June, but the hospitals are still seeing fewer patients than usual.
Intermountain is working to address the reductions of the revenue.
"While our employees have worked to keep the community healthy, we've worked to keep them healthy from an economic standpoint," said Rob Allen, Intermountain's senior vice president and chief operating officer. "Everything we've done during the pandemic has been aimed at preserving jobs and pay. This commitment included our annual pay increase for employees, which took place in April as scheduled."
The company is taking several measures to buffer the drop in patients and revenue. For at least the second half of the year, the company will temporarily stop matching contributions to employee 401(k) accounts. The change involves only the retirement account and does not affect other employee benefits and will not change take-home pay.
When an employee leaves the company, it will only replace positions determined to be critical for the delivery of care.
The company will also examine major expenditures and consider whether to delay plans, including construction projects.
"We believe these actions will address current financial issues and help us to maintain a stable and sustainable model to provide for the needs of patients, our employees and our communities," Allen said.
The company has maintained the usual pay of nearly all employees by temporarily redeploying those whose jobs were affected by the slowdown in hospital admissions and clinic visits. For example, some redeployed employees worked at clinic and hospital entrances to provide screening to people who enter the facilities, they staffed 25 drive through testing sits, staffed a free community mental health hotline and supported the company's telehealth services. One hundred of them traveled to New York City to help hospitals there.
Employees who couldn't be reassigned were given up to four weeks of COVID pay and allowed paid time off balances to into the negative by 80 hours. COVID pay will end July 1, since nearly all employees have returned to their normal jobs.
Allen praised the company's caregivers for their commitment to provide the highest level of care during the past months of the pandemic.
"Our employees have been remarkable in adapting to these unusual times," said Allen. "Time after time they've responded with compassion, talent, and commitment and have stepped up to serve our communities. They're heroes. We're doing everything we can to address this situation in a way that reflects our commitment to them for the great care they provide to patients."
Be the first to know
Get local news delivered to your inbox!