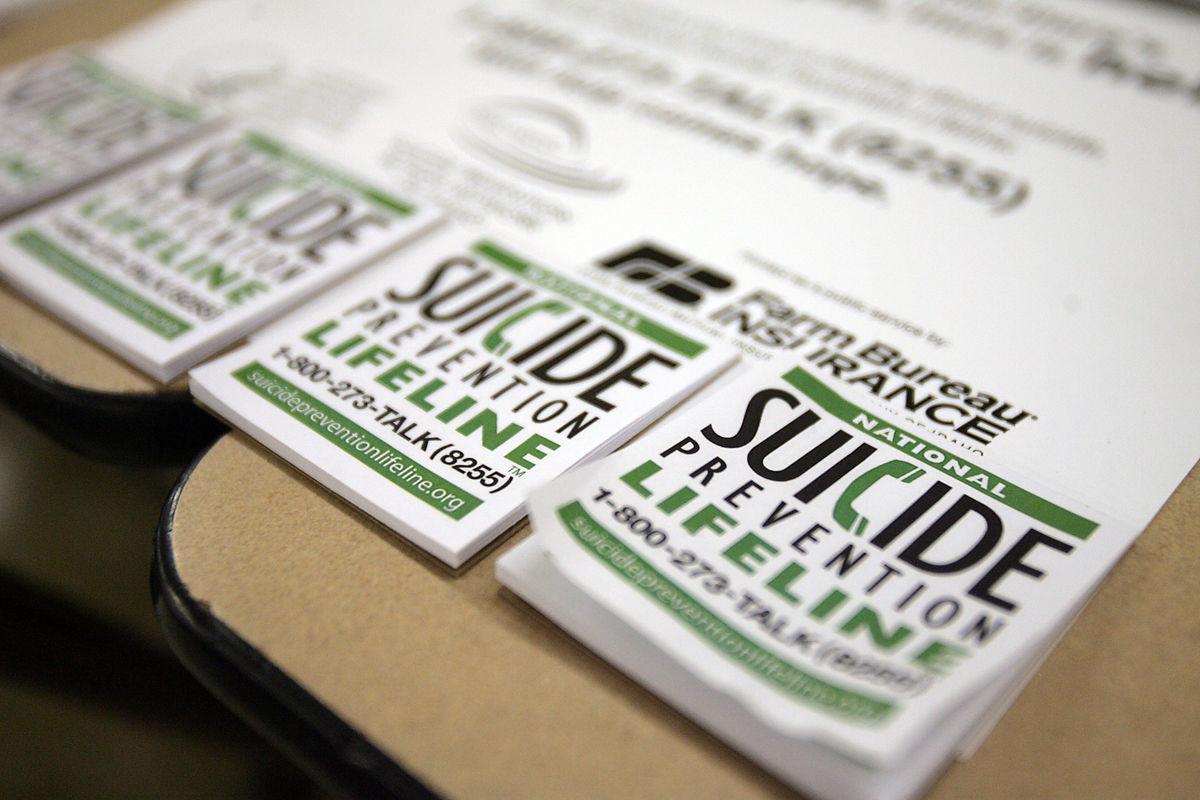 BURLEY — Cassia Regional Hospital offered training Sept. 16 on how to question, persuade and refer a friend, co-worker or family member contemplating suicide to get help.
"We want to bring awareness and help people know the signs and the steps they can take to help," said Kristy Jones, Intermountain Healthcare's community health improvement manager.
Jones and Intermountain Healthcare Social Worker Nicole Lunt presented the QPR (Question, Persuade, Refer) program to an afternoon group of about two dozen community members, health care workers and members of the Mini-Cassia suicide prevention group, PAuSe. A second evening presentation was also held.
In 2016, 44,965 people died by suicide across the country, which is an average of one person every 12 minutes, according to the Idaho Public Health district, and Idaho is consistently among the states with the highest rates. In 2016, Idaho had the eighth highest rate in the country.
From 2013 to 2017, 78% of Idaho suicide deaths were men, while women had a higher rate of suicide attempts.
The higher male rate of suicide may coincide with their likelihood of using more lethal methods. In the same date range in Idaho, 61% of suicide deaths were caused by firearms, Jones said.
Jones compared the QPR program to CPR (cardiopulmonary resuscitation) because it uses quick actions in order to save a life.
First, a person must recognize the warning signs of suicide, Lunt said. The signs can vary from person to person and include changes in mood, behavior or life events.
A suicidal person may make direct statements about wanting to end their life or they may make vague comments about something not mattering anymore. A person may also show changes in personal hygiene, give away prized possessions or put their affairs in order.
The person who is helping should approach the situation without judgement and question the person either directly about whether they are contemplating ending their life or have someone who is closer to the person do it.
A less effective method of indirect questioning can also be used, she said.
The person trying to help can also try to help normalize the person's feeling, so they feel less isolated and alone by telling the person many people have felt the same way they do. One of the most effective tools is offering the person hope that their situation can change for the better.
"Suicide is not the problem; for that person, suicide is perceived as a solution to an insolvable problem," said Lunt. "Don't rush to judgement, offer hope, put away distractions and be present."
The best method of referral is to directly go with the person to a professional setting like an emergency room or to a counselor or get the person to promise not to take negative action until assistance can be found.
"Let them know they have inherent value as a human being," Lunt said.
Anyone in a suicidal crisis can call the national suicide hotline at 1-800-273-8255 or the Idaho line at 1-800-784-2433.
Be the first to know
Get local news delivered to your inbox!