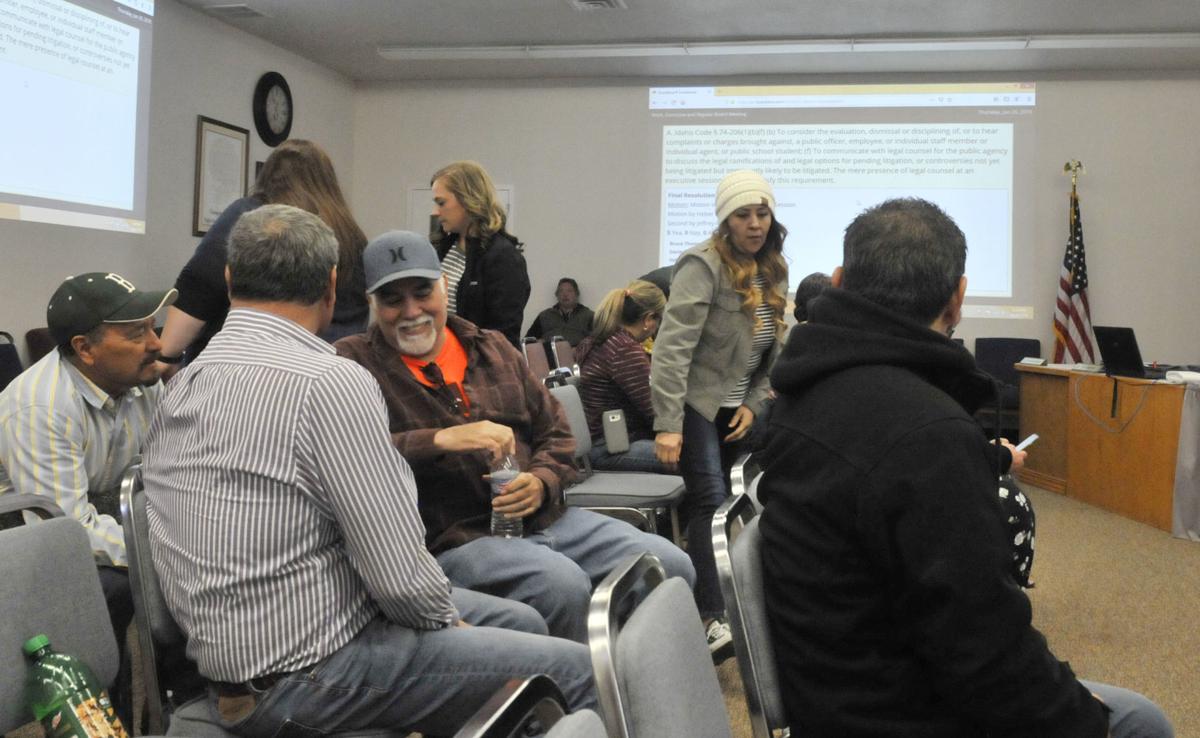 BURLEY — Some Cassia County school employees shed tears Thursday after a meeting where the district's board voted to accept a contract to privatize maintenance and custodial services.
The change will affect 60 employees.
Cassia County School District trustees Bruce Thompson, Heber Loughmiller and Darin Moon voted in favor of a $3 million contract with ABM Industries that officials say will save nearly $500,000. Trustee Jeff Rasmussen abstained from the vote with no comment and Trustee Ryan Cranney was absent.
The district will work to set a timeline for the transition and get information to employees as soon as possible, district officials said.
"There are a lot of hurt people here," Linda Jones, regional director of the Idaho Education Association, said after the meeting.
Randy Okelberry, 60, head custodian at Burley High School, is set to retire in three years and he expects the change to impact his whole family.
"I have two disabled kids and a wife," Okelberry said. "I didn't work 25 years for this."
Although the district says the company will hire eligible employees and the benefits and pay will be comparable, Okelberry said he does not think that will be true and he will lose his accrued unused sick leave and the retirement will not be as good as PERSI, the state government retirement program.
The board's approval of the contract came after a recommendation from Cassia County School District Superintendent James Shank, who pointed out 16 reasons why it was a good move for the district, including the savings, creation of more jobs and better services.
The school district in Friday email sent out additional points in favor of the change. Shank said the district thinks the move will be a step forward in the care and upkeep of facilities and that the district is being responsive to patrons who are asking for the district to do a better job with upkeep.
The Cassia County Education Association helped the maintenance workers file a grievance in June against the school district claiming the board violated Idaho law and its own policy, as it considered the process.
"This was a setup," maintenance employee Cary Hamilton said after the meeting. "The decision was made on May 31."
Hamilton went to Blackfoot with district officials to ask ABM employees questions about their transition to the company.
Hamilton said the employees had their bosses with them and he thought they did not feel at liberty to honestly speak their minds about the company.
Shank said the district cares about its employees and wants to see them continue in their careers with ABM.
Be the first to know
Get local news delivered to your inbox!