BURLEY — The man suspected of killing a Burley teen 24 years ago will no longer face the death penalty when his case goes to trial, the Cassia County prosecutor said Nov. 26.
Gilberto Flores Rodriguez, 57, was arrested and charged in February with the first-degree murder of Regina Krieger in her basement bedroom in 1995.
Cassia County Prosecutor Doug Abenroth filed a motion to seek the death penalty in the case on April 17.
"Ethically, we can make no comment on why we are making a decision on an open case," said Doug Abenroth, Cassia County prosecutor after the Tuesday hearing where he told the judge about the change.
Cassia County District Judge Michael Tribe also on Tuesday heard a motion filed by Rodriguez's attorney, Keith Roark, asking that the jury trial be rescheduled.
Roark said the defense legal team was preparing for a capital murder case and was going to ask for a six-month continuation, but in light of the prosecutor's motion, they would not need quite as much additional time.
Both Abenroth and Roark agreed that the jury trial should be pushed forward from the scheduled April 20 start. A status hearing in the case was set at 1:30 p.m. Dec. 10 in Cassia County District Court to set a new trial date.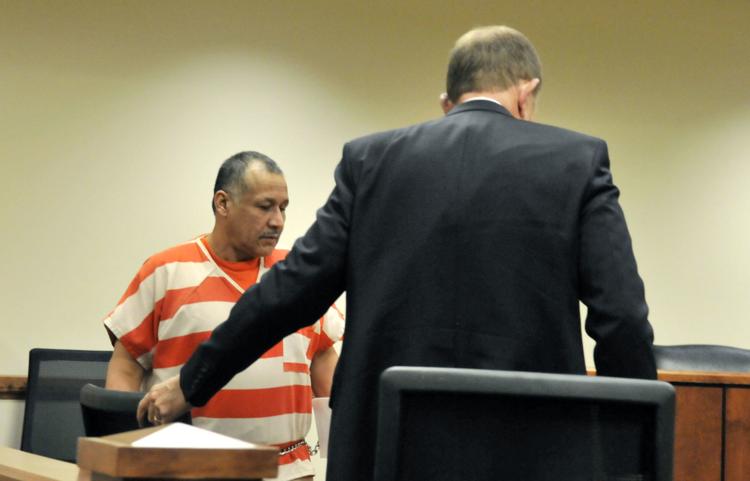 The trial is expected to last two to four weeks.
Another motion regarding bail for Rodriguez was filed on Nov. 21 by the prosecutor but was not heard by the court Tuesday.
The motion asks the court to set a minimum bail for Rodriguez of $10 million, saying he is a flight risk, among other reasons.
Krieger was 14 when she disappeared from her Burley home. Her body was found along the Snake River and officials said her throat was slit and she had been stabbed in the heart.
In a preliminary hearing in magistrate court earlier this year, witnesses testified that Rodriguez entered Krieger's bedroom, which had an outside door, and reemerged from the house carrying her body wrapped in a bloody blanket.
A witness said Rodriguez stopped at a Burley residence and cleaned up and then drove to a Minidoka County bridge, where Rodriguez and the witness dumped Krieger's body.
Another witness during the hearing said Rodriguez talked about the girl's murder afterward.
Rodriguez has pleaded not guilty.
Be the first to know
Get local news delivered to your inbox!