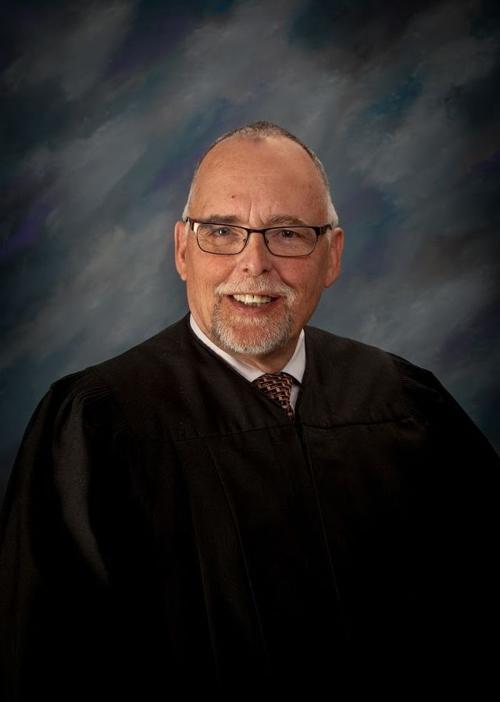 BURLEY — The Fifth Judicial District Magistrates Commission is recruiting a Cassia County magistrate judge to fill the seat of retiring Cassia County Magistrate Judge Mick Hodges on Dec. 31.
To be eligible for appointment the candidate must be at least 30 years old, a citizen of the U.S., and a legal resident of the state for at least two continuous years and must have held a license to practice law or held a judicial office in one or more jurisdictions for at least five continues years preceding the appointment. They must be a qualified elector in the state and must reside in the county where they are appointed.
The applications must be hand-delivered, faxed or mailed by noon Sept. 24.
After applicants are received a list of candidates will be announces along with a timeline for providing public comment.
Appointed magistrate judges serve an 18-month probation period and then face a county retention election for a four-year term
Hodges, a Rupert native, was a Twin Falls attorney when he was appointed as a Cassia County magistrate judge in February 2008.
Applications should be hand delivered or mailed to Shelli Tubbs, Trial Court Administrator, Fifth Judicial District, 427 Shoshone St. No., P.O. Box 126, Twin Falls, Idaho, 83303-0126 or faxed to 208-736-4002.
BURLEY | Lynn Blauer's eyes softened as Bella, a miniature schnauzer, stood on a hospital pad at his bedside. With measured movement the dog s…
August crime report: Kidnapping, internet crimes, a sleeping juror and more
Did you miss any crime and court news from last month? Here's a collection of the crime reports, notable arrests and important court hearings to make sure you know what's going on.