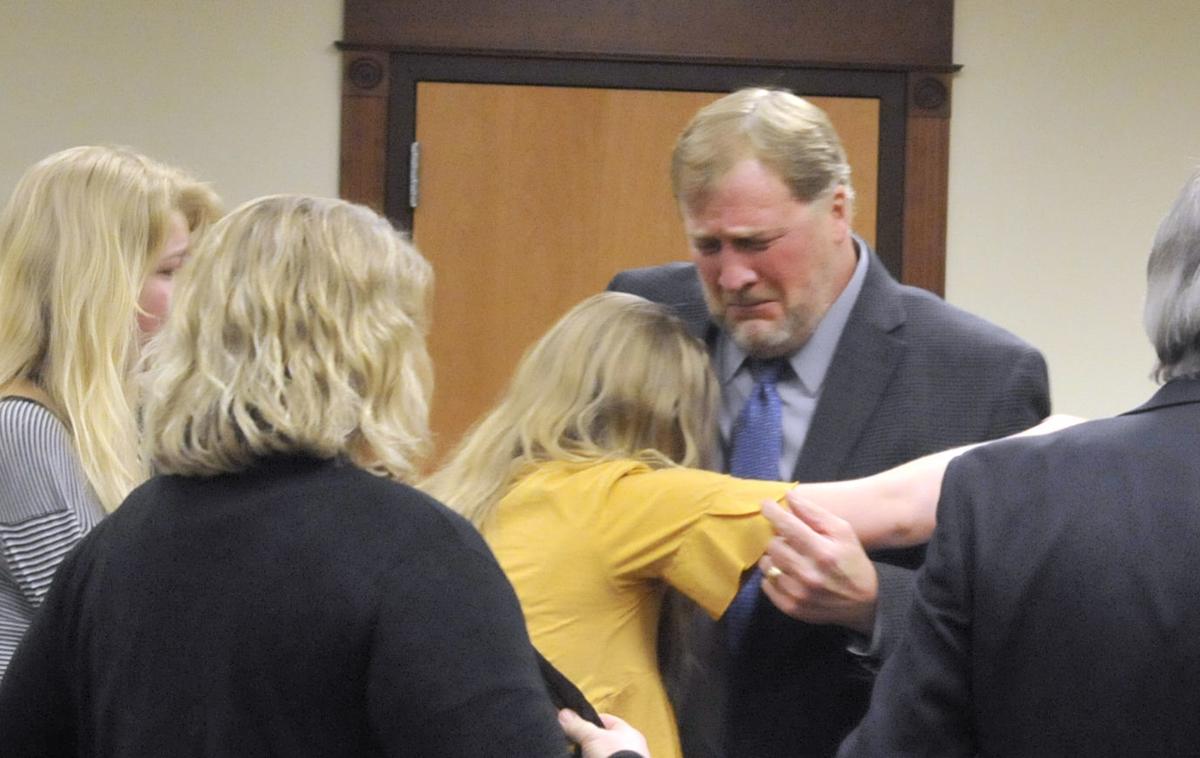 BURLEY — Two polarized families packed a Cassia County courtroom Friday as a Utah man convicted of beating a teen boy in a hunting incident was sentenced to probation.
Cassia County District Judge Michael Tribe sentenced Rodger Powell to two to five years in prison for felony aggravated battery and a concurrent two to five years for felony injury to a child. Tribe then suspended the sentences and placed him on three years of supervised probation.
Powell was also sentenced to 180 days in jail on a misdemeanor charge of interfering with a lawful hunt with 178 days suspended. He spent two days in jail when he was arrested. Powell's hunting and fishing privileges were also suspended for two years and he was given a $5,000 violent crime penalty.
Powell was convicted of the charges by a jury in July 2018.
The state will request restitution within 180 days.
Powell, who lives in Sandy, Utah, sat dabbing his eyes during the hearing, where his two daughters and his wife testified of his good character.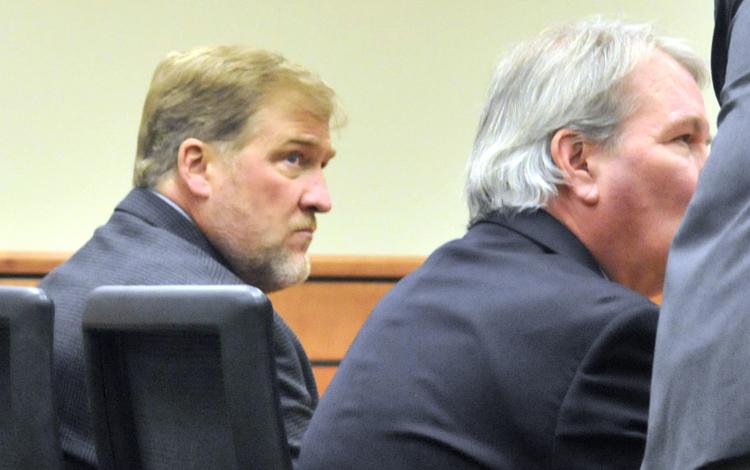 Tribe said the court received 56 letters of support for him.
Powell told the court he is a loving husband and father and the sole provider for his family. He also provides the livelihood for seven employees who work for him.
"I've lost so much due to these allegations," Powell said.
Powell has suffered from sadness, stress, severe anxiety and bouts of depression since the charges were filed, he said.
Tribe said he found the 16-year-old boy credible when he testified in the trial. The teen said that during the 2016 incident near Malta he was punched in the nose, grabbed by the throat and thrown in the wheel well of a vehicle and that he was kicked 20 times by Powell, who claimed the boy was poaching game.
Powell scored low on a test designed to rank a person's probability of recommitting a crime and the Idaho Department of Correction recommended probation.
Powell's attorney, Doug Nelson, said the hearing was a different type of sentence hearing since Powell feels no remorse because he did not commit the crime and was wrongly convicted.
"He will do his term of probation. He accepts it but he doesn't like it," Nelson said.
Nelson also said the confrontation with the teen was not the first hunting confrontation for Powell and that Powell admits to confronting seven other hunters when they were doing something he considered illegal.
"Not all the confrontations were nice church confrontations," Nelson said.
Nelson said he hopes Powell is still "willing to get involved" when he sees a crime committed.
Cassia County Deputy Prosecutor McCord Larsen had asked the court for a stiffer sentence, saying Powell's acts reverberated with fear across the county.
It changed people's sense of safety, he said.
Larsen read a portion of a statement from a man who had a confrontation with Powell during a hunting excursion where Powell jumped off an ATV and verbally attacked the man because Powell thought the man did not have permission to hunt in the area, which he did.
No child deserves to be treated the way Powell treated the teen, Larsen said.
Two other men were also charged in 2016 in connection with the hunting incident.
Jeff Owen Smith of Eagle was found guilty by a jury of felony injury to a child and misdemeanor interfering with a lawful hunt. He was sentenced to four years of probation with a withheld judgment, which means if he successfully completes his probation it could be removed from his record.
Edward Grant Horne was also charged with felony grand theft, aggravated battery, injury to a child and misdemeanor interfering with a lawful hunt.
Horne's case is still pending in court.
Be the first to know
Get local news delivered to your inbox!