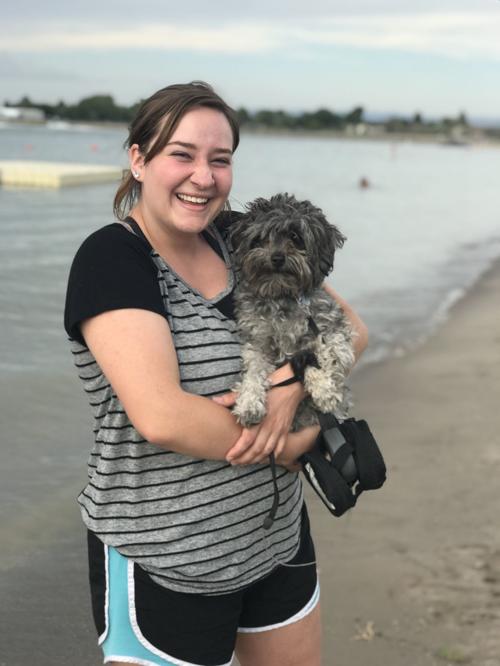 BURLEY — A Burley woman continues fighting to recover from grave injuries, including a serious head injury, she suffered when she and a friend were hit by a car while they crossed a Pocatello street in the early morning hours of May 4.
Krista McMurray, 24, remains in critical condition at Portneuf Medical Center, her sister, Sierra James, said.
Police say the driver was drunk.
McMurray and her friend Britni Scott, 26, of Pocatello, attended a concert earlier that evening and they were walking back to Scott's apartment, her mother, Doreen McMurray said. Krista McMurray, who had recently moved back to Burley, was in Pocatello for the weekend visiting Scott.
"They were walking to Britni's apartment and were crossing the street under a street light," Doreen McMurray said. "They were about three-quarters of the way across when he plowed into them."
Krista McMurray was struck by a car on her left side and thrown 80 feet, where she landed on her head in the street.
"Britni was thrown onto the car and it took the driver two blocks to notice someone was on his windshield," Doreen McMurray said. Scott was eventually thrown off the vehicle as the driver turned around to go back to the site of the original impact.
Idaho State Police said Andrew Poisel, 30, of Pocatello, struck the two women with a 2004 Chevrolet Impala. Poisel has been charged with two felony counts of aggravated driving under the influence.
Poisel told police that he struck the women but continued driving until he reached a place where he could turn around and go check on them, an Idaho State Journal article said. He then realized one of the women was still on the hood of his vehicle. When he made a left turn, Scott flew off the hood. According to court records, a preliminary hearing is set for June 10 in Bannock County Magistrate Court.
The car Poisel was driving wasn't insured, Doreen McMurray said, but Krista McMurray has medical insurance under the family's medical policy.
Because the two injured women were found lying in the street a couple of blocks apart, it took a while for officials to figure out they were connected, the mother said.
Two witnesses stopped their cars and blocked traffic from further injuring the two women lying in the road.
"It was a small miracle," she said.
Krista McMurray has a skull fracture and bleeding on the brain as well as compound fractures in both of her lower left leg bones, a broken wrist, three facial fractures, and hundreds of scrapes and bruises covering most of her body.
On Wednesday, her condition had stabilized but she remained in the intensive care unit. She was in a medically induced coma for two weeks but has since been taken off the medications inducing the coma. She still has tracheostomy and feeding tubes attached. She is showing small signs of responding to people around her, McMurray said, "but there is still no recognition in her eyes."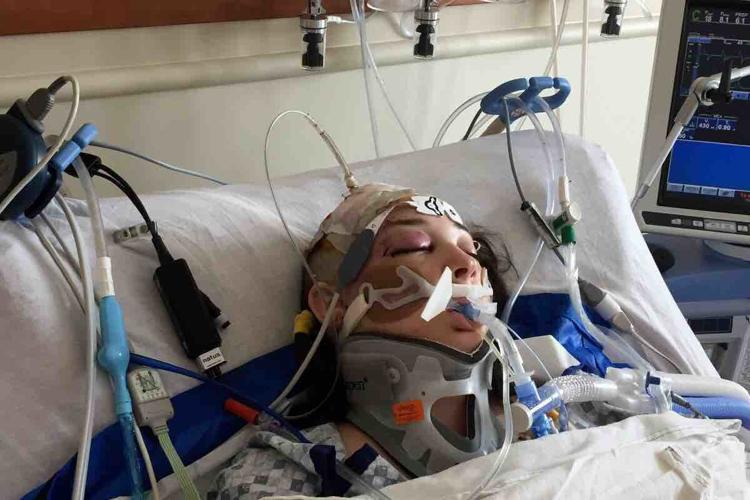 Krista McMurray has responded slightly to help nurses when they move her and she responded to her mom by sucking in her lips and then pushing them out in when she offered her lip balm. Doreen McMurray said Scott had multiple injuries including a fractured lower leg, which required reconstructive surgery.
"She had really significant injuries too," McMurray said. Scott was conscious at the scene of the crash but does not recall being struck.
She was released from the hospital last Friday after a two-week stay.
James, who lives in Denver, said it is still hard to grasp the reality of what has happened, and her younger sister's prognosis remains unknown. Krista will soon be moved to a long-term care intensive care unit.
"We don't know what any of this means at this point," James said.
James said the crash has also been hard on her parents. Her mother has taken a leave of absence from her job to spend as much time with her daughter as possible, and her father makes the trip several times a week.
The crash almost seems foreshadowed by the roles the two sisters played nearly a decade ago at Burley High School during an Every 15 Minutes drunken driving awareness program, James said.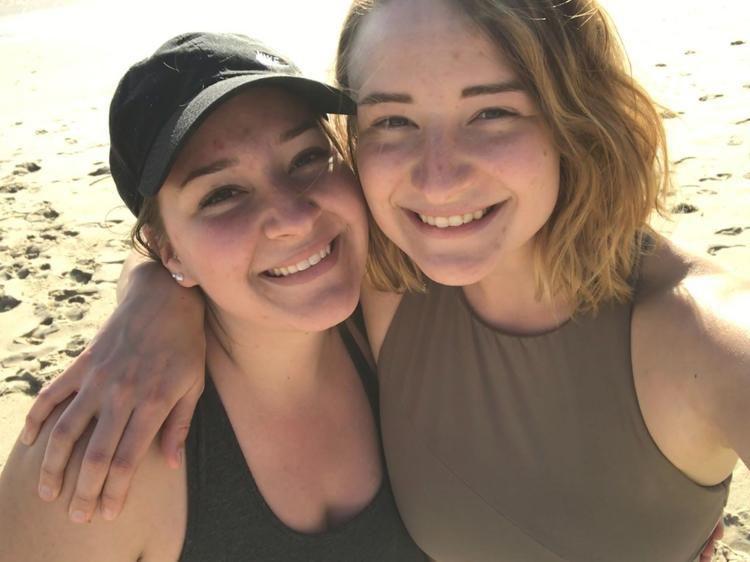 James was 17 and her sister was 15 when Krista McMurray was tagged as a statistic of a drunken driver and spent the week remaining silent to drive home the point.
James remembers holding her sister's hand during lunch because Krista McMurray wasn't supposed to speak. Both girls sobbed as James read her a letter describing how much she loved their friendship and how she couldn't imagine life without her.
Sometimes, James said, the crash feels like a nightmare that can't be real.
"I'll have something I want to tell her about and then the reality of what has happened hits me."
Be the first to know
Get local news delivered to your inbox!