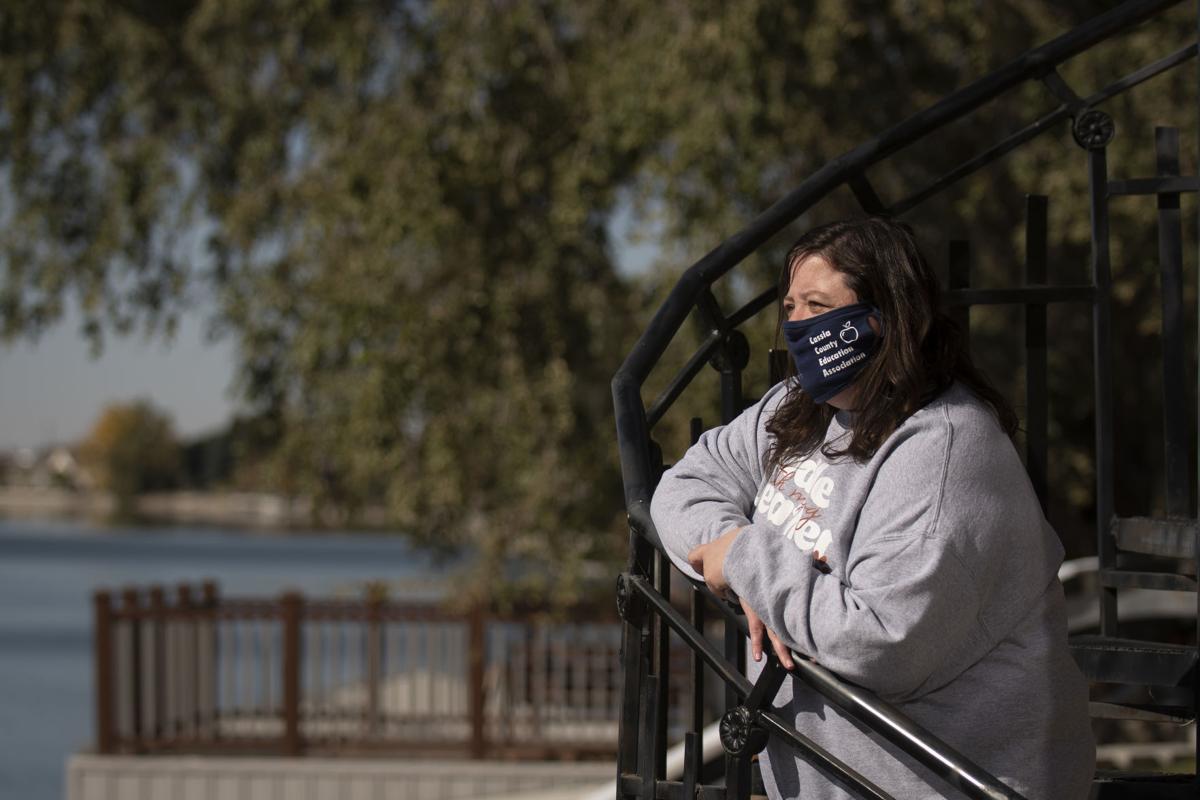 BURLEY — At 32 years old, Jessica Johnson was a physically fit science teacher at Burley Junior High School. After a bout with COVID-19, she is often left short of breath, a racing heart and other lingering health issues that impact her ability to live an active life.
Johnson implores people across the Magic Valley to wear a mask to help slow the spread of COVID-19.
"It's everybody's responsibility; it's not just the responsibility of schools or healthcare," said Johnson, who teaches life sciences to seventh graders at Burley Junior High School.
State educator advocates agree with her that students need to be in classrooms and the community needs to follow scientific and medical guidelines to control the spread of the virus to help schools stay open.
At the beginning of October, Johnson began experiencing what she thought were allergy symptoms and a sore throat. There was still smoke in the air from the wildfire in the South Hills, and she wasn't running a fever, so she put on a mask and went about her day.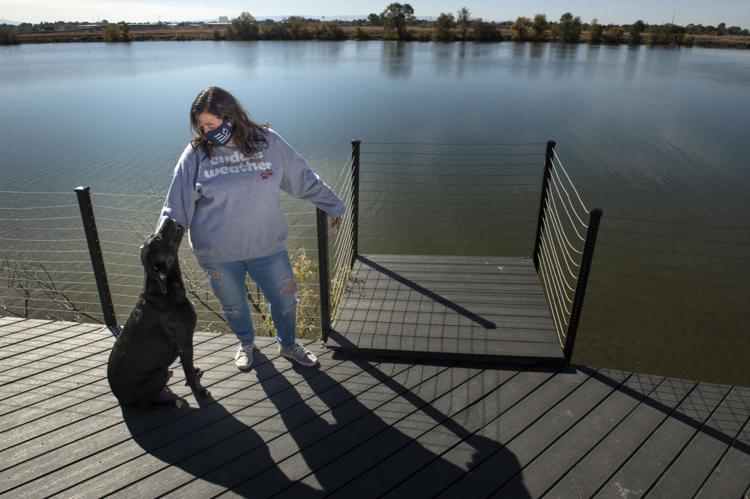 "By the end of the day I was feeling pretty wiped out, and I woke up the next morning with terrible body aches and I could not smell or taste my coffee," she said.
Her chest felt heavy so she put herself in isolation because she thought she may have contracted coronavirus. She doesn't know where she picked it up, but believes it was either at school or a store because those were the only places she went.
"Since March, I had been trying hard to be careful," she said.
Sometimes, people are asymptomatic and may not know they are spreading the virus, she said, but other times people are not being honest about having it, and exposing people to it who may get really ill.
She was getting progressively sicker by the time she received a positive coronavirus test.
"When I walked to the bathroom, I felt like I'd just run a marathon," said Johnson, who previously exercised regularly and was physically fit.
At one point she couldn't catch her breath and she went into the emergency room at the hospital, where she learned the oxygen levels in her blood were low. At times her heart rate would skyrocket and her heart felt "like it was going to fall out of my chest."
She wasn't admitted to the hospital but was prescribed an inhaler to help ease her labored breathing.
"I still have to use the inhaler, which I didn't have before, and I can't work out the same," she said. "It really set me back completely."
Johnson, who previously had a resting heart rate of 64, now has an elevated rate of 74, which races to 130 when she performs "little tasks" like taking her dog for a walk.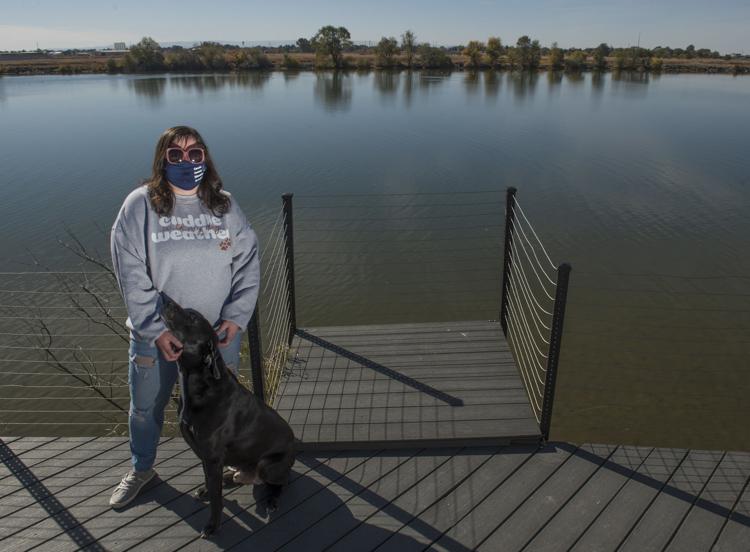 "I don't feel like the same person that I used to be at all," she said.
Other than brief trips to the bathroom or to the kitchen to get something to eat, she spent 10 days in bed.
Is this a caring community?
"This all comes down to how well we care about one another," she said. "When I found out I had it, I was emotional and frustrated because I'd done everything right, but others have to do the right things, too. Ten percent of the population can't mitigate the pandemic. Everyone has to wear a mask and stay home if they're sick."
One of her students told her his parents would not take him to get tested because he did not want to miss any school, said Johnson.
"You can't bring your personal beliefs into this," she said. "People think, well the death rates are low, but they don't think about how it affects those who do get it."
The virus, she said, isn't political.
"You can't make public health a political bargaining chip because then everyone loses," said Johnson.
Johnson is now cleared to return to her classroom. But the stress of her illness is compounded as teachers are asked to take on additional duties with online studies and they are encouraged to help out in other classrooms during their breaks when other teachers are absent.
Substitute teachers are in short supply
Layne McInelly, president of the Idaho Education Association, said shortages of substitute teachers, bus drivers and classified staff existed across the state even before the pandemic.
"And now we don't pay them enough for them to risk going into the classrooms," McInelly said. "That's not going to change until the districts have precautions in place."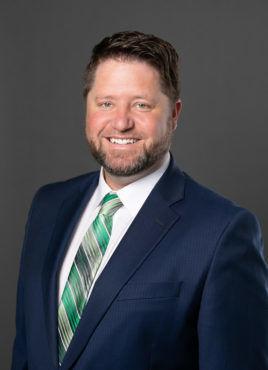 The decisions regarding precautions have been left to local school districts, he said.
"In some districts the educators' voices have been taken into consideration," he said. "But it varies from district to district."
The IEA has established an anonymous health and safety hotline that teachers can call to report violations of safety protocol, like the inability to achieve physical distancing, lack of disinfecting supplies, lack of transparency in reporting cases, lack of fidelity in information for teachers and parents about cases, testing and tracking, discouraging exposed students and staff from getting tests or from sending sick students home, telling students or staff who have the virus to attend school in person and insufficient nursing or medical support.
The hotline contact information was shared with IEA members and it will give teachers a chance to report the issues freely and give the IEA an accurate picture of what is happening in the state's schools, he said.
Once the data has been collected it will be shared with public education decision makers.
Most parents and teachers want to keep students in schools because for many children, online learning is not optimal, said Johnson. But students and teachers need to be kept safe.
"We need to have our community help us out with this, wear your mask and keep your kids who are sick at home," she said. "It can't just be healthcare workers and teachers carrying this burden. Every single person has to help slow it down."
Confused about COVID? Real advice from real doctors
We asked the doctors who live in the Magic Valley and see COVID patients here to talk about what is really going on, in their own words.
Concerned about COVID-19?
Sign up now to get the most recent coronavirus headlines and other important local and national news sent to your email inbox daily.