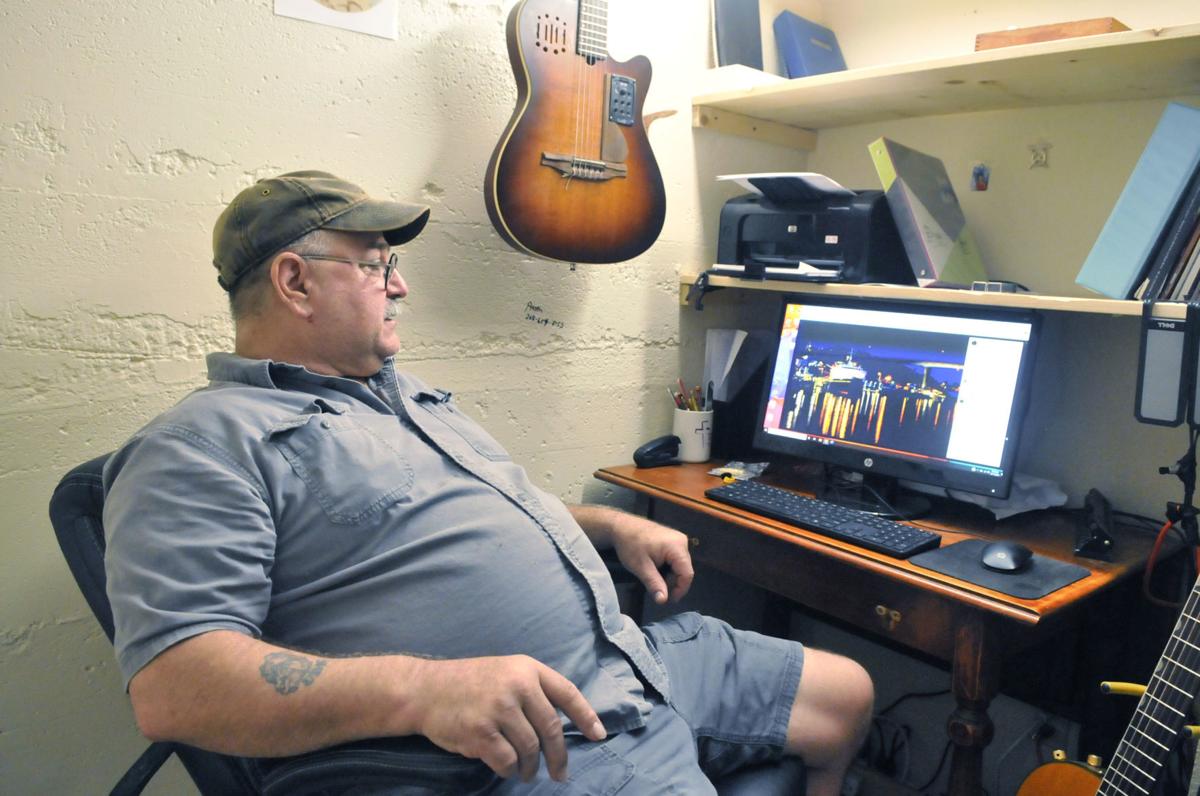 BURLEY — A local musician and storyteller went outside his comfort zone to tell his adventurous recollections of growing up in the rugged wilderness on Alaska's Kodiak Island.
A master guitar player and teacher, 63-year-old Marcus Meek, of Burley, found out he had dyslexia at 26 while in college pursuing a musical major — but it didn't stop him from writing a book based on true stories from his youth.
His book, "Elijah Horn," tells the story of his arrival as a 12-year-old boy at Cape Chiniak and his escapades exploring the abandoned World War II military base and coastal bunkers while navigating the wrath of an abusive stepfather and forming life-long bonds with four other boys on the island.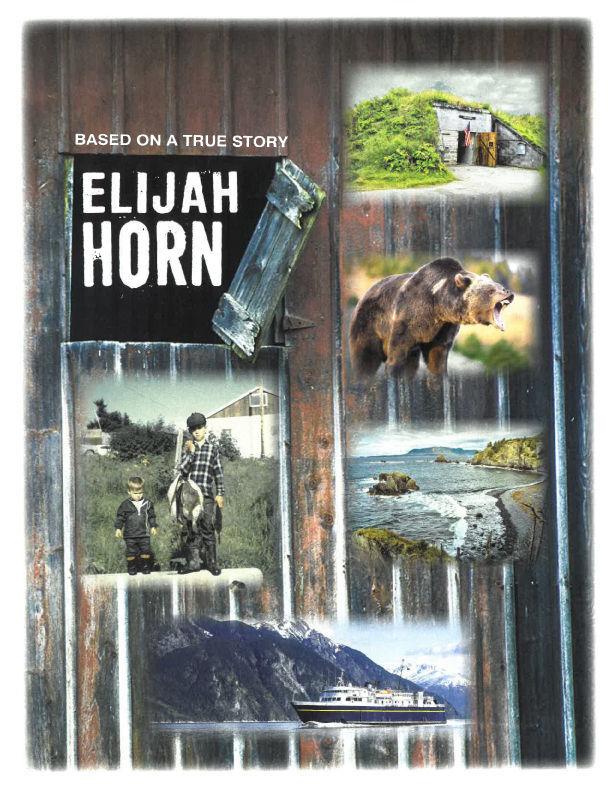 When Meek decided to retire from teaching music full time, he decided it was time to put the adventures — the stories he'd been telling and retelling to his students for years — on paper.
"I really thought it needed to be done," his wife, Rhonda, said. "He'd tell me the stories and I'd hear him telling them to his students and I told him, 'you need to write a book.'"
Marcus Meek's dyslexia gave him pause, though, but it did not prevent him from reaching out to the friends he spent his youth with to see how they felt about him spilling the tea about their exploits.
"All of my life, people have told me that I'm a good storyteller, but, I can't put three words together without having a spelling mistake," he said.
He previously planned to use everyone's real names in the book but was dissuaded from that idea when one of his childhood friends decided he wanted to be paid for it.
"Everyone else kept encouraging me to write it anyway," Meek said.
So, the book is based on true stories, but the names have been changed, including his name in the book, which he took from his adopted son, Elijah.
Once he sat down at the kitchen table and started to write, the stories just flowed out of him, Meek said.
The pages described him arriving on the island, turning a military bunker into his bedroom, being stranded for hours after falling off a cliff, building a rope lift to keep his siblings, whom he often babysat and kept safe from bears, and learning how to become a man.
Meek hired a young man to type his 38,000-word manuscript — handwritten on notebook paper and tucked into a blue binder — into the computer.
"The hardest part of the book was getting it typed into the computer," he said. "But, I've always been a good business person and strategist."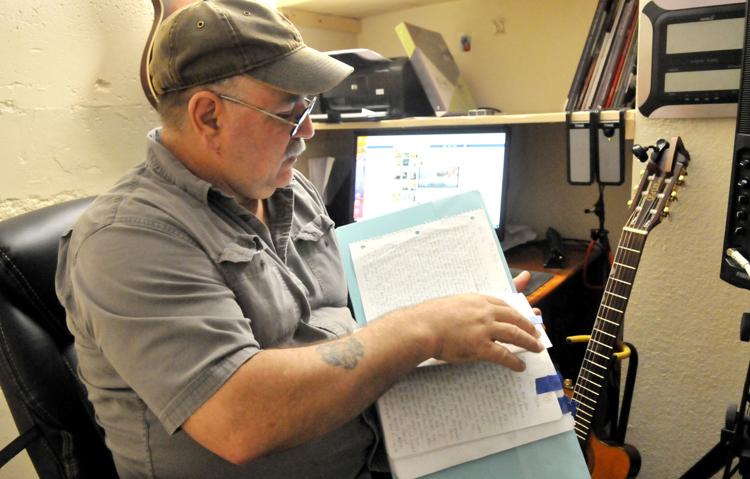 He then self-published the book on Amazon, which didn't cost anything, but the profits, he said, are small.
"I make $4 for a Kindle sale and $1.60 for a paperback copy," he said, but he still retains all the rights to the book.
When Don Lee's granddaughter Sammie Gee, 11, asked for Meek's book for her birthday on Dec. 1, he obliged and purchased a paperback copy for her, and then asked Meek to sign it for her.
Sammie has taken guitar lessons from Meek since she was 8 years old.
"I didn't even know he was writing a book, but she did," said Lee, of Burley.
"He is an absolutely amazing storyteller," said Nicole Gee, Sammie's mother. "She is about one-quarter of the way through the book and she said he puts so much detail in the story that she can picture it in her head. She's only 11."
Gee said that Meek told them it wasn't written as a children's book, but Sammie really wanted a copy.
Putting the stories down on paper "was very therapeutic," Meek said.
"When I started going back through the memories, I didn't realize how much bad stuff I went through," he said. "As a kid, I just woke up to a new day, each day."
Meek is now about 50 pages into the book's sequel. The first book leaves readers with Elijah moving to California, and, as a wilderness survivalist and knife-toting teenager, learning to live in polite society.
Meek was a former professional musician in Branson, Missouri, and in California, and a former Burley business owner. He still teaches guitar part-time to a handful of students.
Be the first to know
Get local news delivered to your inbox!