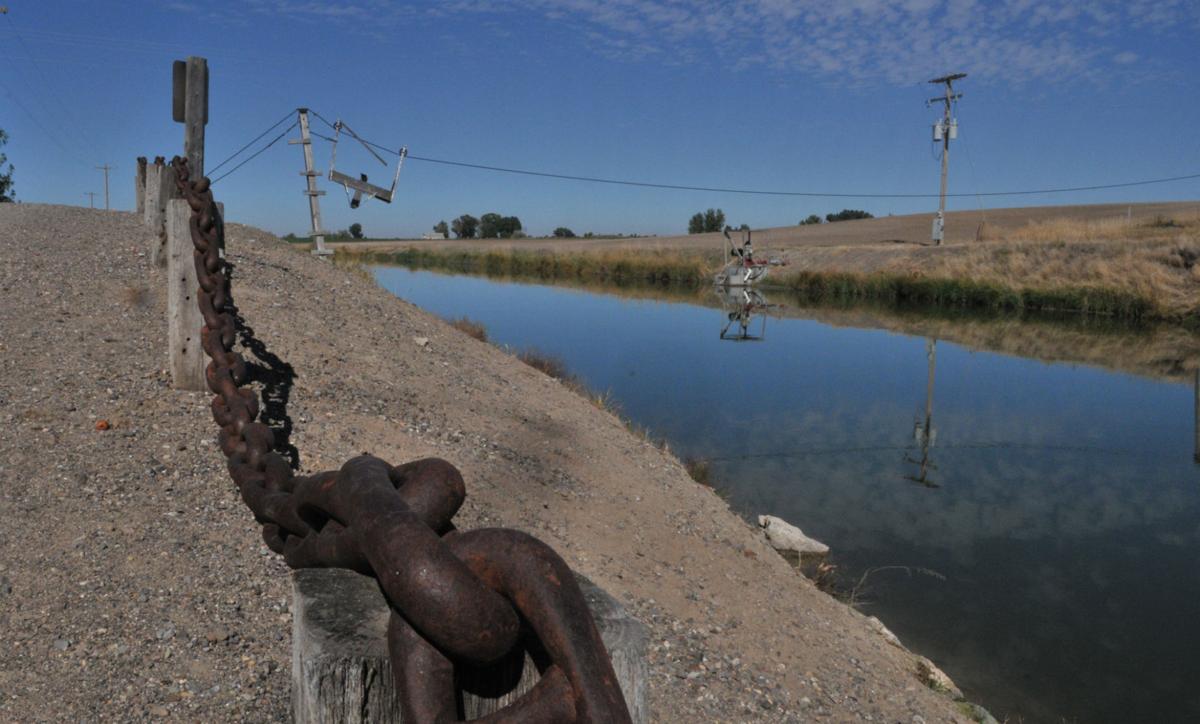 BURLEY — Burley Irrigation District officials announced a six-week early shut off of canal water unless conservation measures delay it.
The district estimates storage water exhaustion on Sept. 1.
"We will continue to run water as long as we have storage water to do that," Burley Irrigation District General Manager John P. Lind said.
The district usually shuts off water Oct. 15-18, he said.
The district holds senior water rights for natural flow and storage, which usually ensures that district water users have a predictable, plentiful and steady supply of irrigation water throughout the season with a good portion of storage water that can be carried over to the next season, a letter dated to BID patrons dated Thursday said.
"Unfortunately that is not the case this year," it said.
This spring the Upper Snake River reservoir system did not fill and the district's storage rights were 6,364 acre-feet (AF) short as they began the year. Lean snowpack compounded the shortfall.
BID benefits from holding a 1903 senior natural flow right in the Snake River that accounts for a significant portion of the overall irrigation diversion and does not count against its storage accounts. For example, in 2020 the natural flow usage totaled over 234,000 AF and extended into mid-July which allowed them to carry over 110,000 AF of storage water into 2021.
"Our natural flow in 2021 was a very different story. There was less than 50,000 AF of natural flow available to us this year which forced us to use our storage rights earlier and faster," the letter said. "The bottom line is that we expect our storage rights to be exhausted approximately Sept. 1, if recent water usage continues unchanged."
Voluntary actions by agricultural producers and residential customers to reduce consumption could extend the season further into the fall.
Water customers are asked to consider reducing any watering practices for the remainder of the year, which includes watering less frequently, not watering crop stubble and not planting fall-seeded crops like alfalfa or radishes this year.
Water conservation efforts for the remainder of the irrigation season will hopefully extend this year's season and help protect next year's irrigation supply.
"One of the hallmarks of our community is, and always has been, a willingness to pull together to help each other when faced with challenging circumstances. This is one of those times," the letter said.
BID will provide weekly updates on its Facebook page and at the office.