ALBION — Stars twinkled above the tiny town of Albion Saturday as hundreds of community members flocked to the city park to watch an annual reenactment of the birth of Jesus Christ.
Donkeys brayed as a choir sang and a multitude of angels, played by community members of various sizes, perched on giant straw bales above the wooden manger.
People bundled up against the cold night air sat on bleachers or huddled around outdoor heaters as they watched.
"It's really nice to take a moment out of time to remember what this time of year is all about," said Chad Harris, of Burley. "This is a really good thing that the community does."
Jim Wahlgren, of Albion, attends many events held in the town.
"This is a good community event and a great bunch of people," he said.
Nine years ago, veterinarian Brandon Brackenbury told his family he wanted to perform a live nativity as his Christmas gift, said Brackenbury's wife, Carie. The first year, a couple hundred people attended the play, although the event wasn't advertised.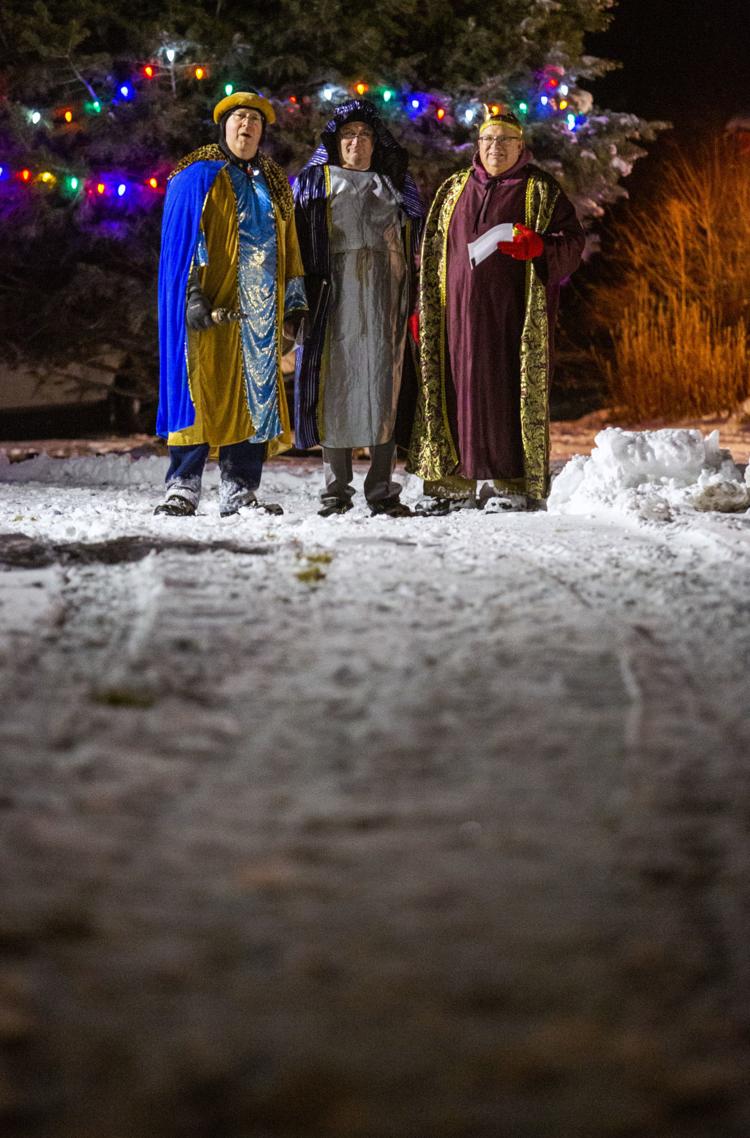 The community continues to embrace it each year. Some years as many as 700 to 800 people have come to watch the show, which features two performances on one night. The event has even drawn people from the surrounding cities and states, Brandon Brackenbury said.
"This night touches my heart and makes my whole Christmas," said Janet Brackenbury, Brandon's mother. "Everyone in the community is appreciative but it's really the community giving a gift to us."
About 50 people from Albion, Declo and the surrounding area participated in the nativity play and there was free chili, cinnamon rolls and hot chocolate before and after the event.
You have free articles remaining.
"If someone wants to participate, we dress them up and send them out," said Carie Brackenbury, who is in charge of the costumes. The event wouldn't happen with the community's support, she said.
"We also have great friends and it wouldn't happen without them either."
Brandon Brackenbury's interest in the nativity play was sparked after he acquired two baby camels about nine years ago, which he bottle fed several times a day, she said.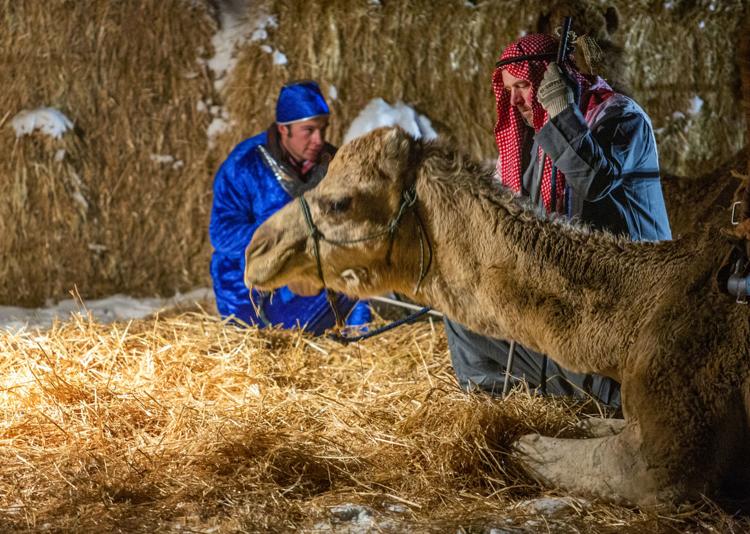 "I got the camels in the spring and at Christmas when my family asked me what I wanted for Christmas I told them I wanted to do a live nativity," Brandon Brackenbury said. "And we threw it all together within a week."
The two saddled animals were led next to the stable during the play and knelt in fresh straw. Afterward, community members came up to pet their muzzles and pose for photos with them.
Janet said her son had fallen in love with a camel named Toby that he cared for while he was in veterinarian school.
For about two weeks in December, the camels, one also named Toby and the other Sahara, are "in great demand," Brandon Brackenbury said.
The camels, said Carie, are very tame.
"They love people and really get excited when Brandon comes around," she said.