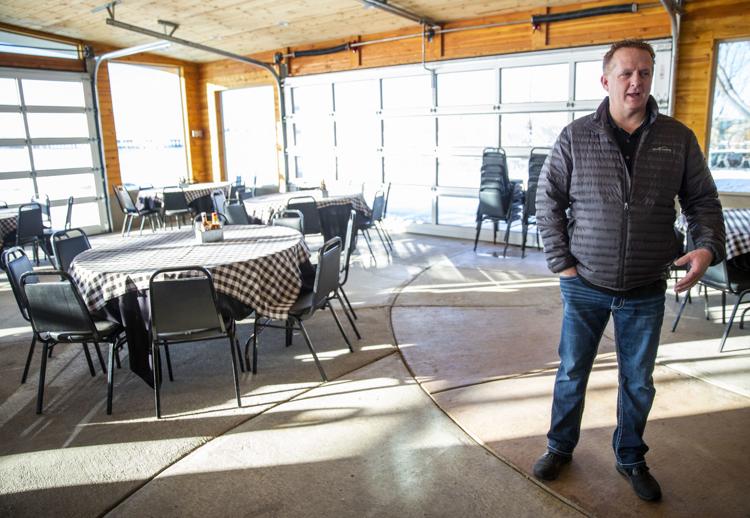 BURLEY — A restaurant owner is turning his restaurant into a destination while offering steaks, prime rib, seafood and pasta dishes, an all-day lunch menu four days a week, a lunch buffet and a hamburger that's half ground beef, half ground bacon.
The restaurant also offers sushi for dinner on Mondays.
Morey's Steakhouse, 219 E. Third St. N. in north Burley, is open 4-9 p.m. Mondays, 11:30 a.m – 9 p.m. Tuesdays through Fridays, and 4-9 p.m. Saturdays, with a lunch buffet available from 11:30 a.m. to 1:30 p.m. Tuesdays through Fridays, with sliced meats, jumbo breaded shrimp and other fare for $9.99 a person.
The steakhouse also offers a full bar, appetizers and desserts, along with several gluten-free entree options.
Tracy Morey has owned the restaurant in its current location nestled on the Snake River close to the Overland Bridge for 14 years and previously operated the restaurant for 2½ years in Malta.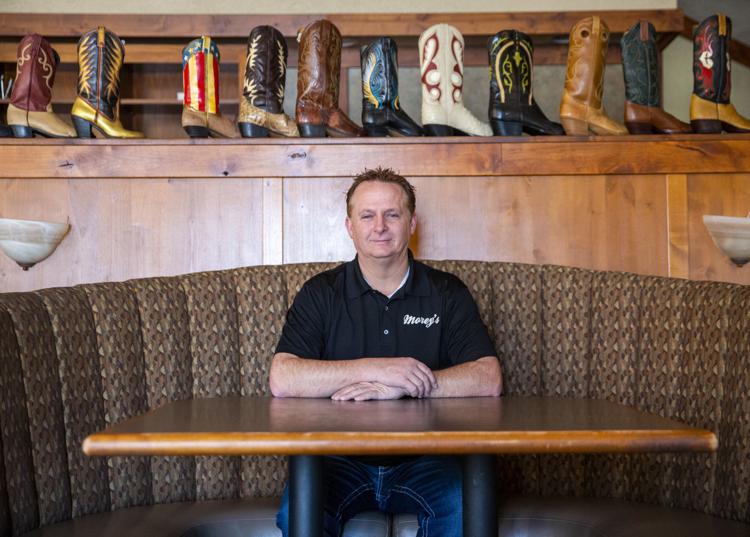 In May, Morey added an indoor-outdoor patio with a full bar, which has a glass expanse that gives diners a view of the Snake River and Albion Mountain Range. The space has radiant heat in the ceiling, so people can enjoy the patio during colder weather and four large glass doors that swing up when weather permits to give guests an alfresco experience on warmer days.
The 160-seat patio doubled the restaurant's seating capacity. The business also has a separate event center, with a capacity of 250 people.
"The community really needed this," Morey's Steakhouse General Manager Alex Vazquez said. "It's really great to be able to have outdoor adventures and events here during the winter. And the community made it possible."
Morey said he loves watching the growth happening in the area and seeing all the businesses thrive.
"I love the feeling in the air; it's almost euphoric," he said.
More boat dock space was added to allow up to 15 boats to park on the river. In the summer, the restaurant offers boat ride and meal packages on certain days.
The restaurant also has two new outdoor patios and soon a large outdoor fire pit will be added to the outdoor area.
"It really has become a destination rather than just a place to eat and I love to see people when they are coming to have a party. It makes this fun. I'm a lucky guy to be able to wake and go do what I love every day," said Morey, who built a home next to the business.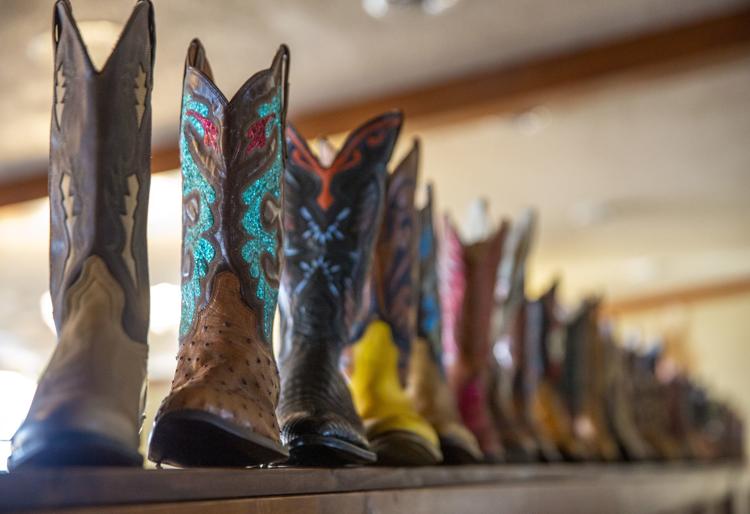 Inside, the rustic decor sports a large collection of unusual cowboy boots, rooms that can be used for private gatherings or meetings and a lounge with a custom beer tap made from irrigation pipe, painted bright red, which sparks an instant connection with region's agricultural clientele. In the coming year, he intends to add more live music.
Next year, he plans to add a splash park to the lawn along with some playground equipment.
"We are trying to create a resort arena for family reunions and company parties," he said. "We want people to be able to spend the whole day here and create that space where they can enjoy each other's company and their families."
As the restaurant expanded, so has the clientele, Morey said.
Between Thanksgiving and Christmas Eve, they served 16,000 meals, he said.
When Vasquez is asked what's good on the menu, he usually recommends the seven pasta dishes that are made fresh as they are ordered and includes a spicy seafood pesquetorie and a Cajun jambalaya.
"But, the mac and cheese is our top seller," he said. "And it's really good."
He also highly recommends the sushi Monday dinner option along with prime rib and charbroiled rib eye steak.
Morey said people need to recognize that the experience will include dinner preparation time, and it's not fast food.
"Come and enjoy the atmosphere," he said.
Be the first to know
Get local news delivered to your inbox!